Chinese car maker Wuling has unveiled its new electric hatchback called Bingo and one of the highlights of the new offering is the option of an inflatable airbed. The Wuling Bingo looks like a fun little electric hatch targeted at urban women buyers in China and will be the manufacturer's new flagship electric vehicle. It's set to make a public debut at the Shanghai Auto Show next month.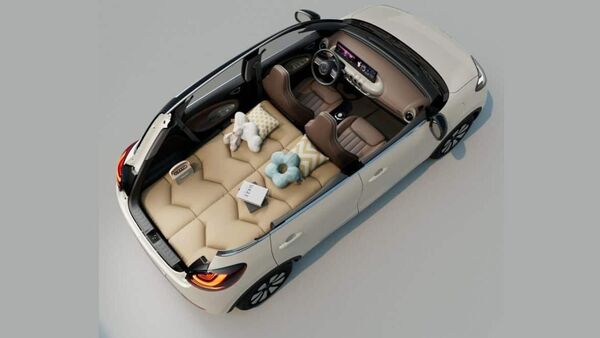 The Wuling Bingo is built by SAIC-GM-Wuling (SGWM) in a joint venture between the three companies. The latest images of the electric hatch released reveal a smart-looking cabin with Mercedes-inspired dual screens on the dashboard. The seats are covered in faux leather upholstery, while everything in the cabin gets a round and curvaceous theme. The steering wheel too is thick, round and quite retro. The infotainment screen also integrates a digital assistant and is likely to arrive with a host of connectivity options. A drive selector and electronic handbrake are placed between the front seats while there's open space between the seats, liberating quite a lot of room.
Also Read : China's Geely unveils new electric car brand Galaxy to takes on Tesla, BYD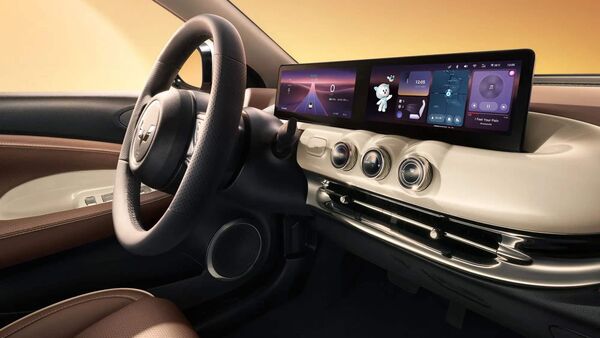 The rear is where things get interesting. The Wuling comes with flexible rear seats that can fold down independently to liberate about 790 litres of storage capacity. The automaker is offering a host of accessories ranging from foldable storage boxes, camping sets, lamps, and radios, as part of its official accessories catalogue. There's also a child car seat specifically designed for the Bingo's rear bench, according to the company. In keeping with the camping vibes, the company will also offer an optional inflatable air bed with the Bingo so that you can score a good night's sleep outdoors.
Chinese carmakers are going big on non-car-related accessories, especially as more urban buyers are looking at incorporating lifestyle choices like road trips, camping and more. An inflatable mattress then becomes a handy accessory to have. Moreover, you also get a set of tiny pillows and a radio with the same, to set the right mood perhaps.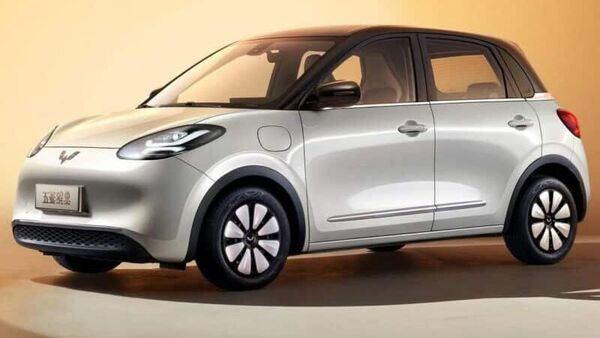 The Wuling Bino is about the same size as a premium hatchback in India. It measures 3,950 mm in length, 1,708 mm in width and 1,580 mm in height. The wheelbase measures 2,560 mm. Power comes from a single electric motor that develops 40 bhp and 110 Nm with a 17.3 kWh battery. The company claims a range of 203 km as per the China Light-Duty Vehicle Test Cycle (CLTC) and a top speed of 100 kmph. There's also a more powerful option with 67 bhp and 150 Nm of peak torque, with a 31.9 kWh battery pack. The top speed is still restricted to 100 kmph but the range goes up to 333 km (CLTC) on a single charge.
Prices in China are expected to be between 70,000-100,000 Yuan (approx. ₹8.29 lakh – ₹11.60 lakh), when the Bingo EV goes on sale later this year.
First Published Date: 25 Feb 2023, 15:21 PM IST
link