Tesla is looking to buy auto parts from the Indian market worth nearly $2 billion (roughly converted to ₹165,90 crore). Piyush Goyal, Union Commerce Minister, said that that Tesla's investment in India will nearly double this year compared to 2022. The US-based EV maker, world's largest, is also planning to set up its first manufacturing facility in India in an attempt to launch its vehicles here besides other investments. The development comes after Tesla CEO Elon Musk met Prime Minister Narendra Modi during his visit to the US in June this year.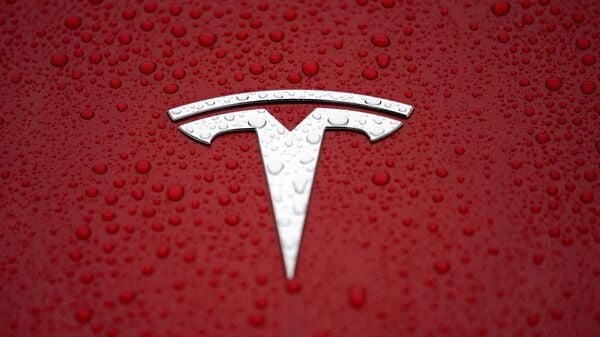 Tesla has been looking for alternate destinations outside China to find more affordable resources, supply chain and EV batteries. China is the largest market for Tesla outside its home base. India could provide an alternative market for the EV maker with cheap labour and resources that could help it set up a manufacturing facility. Earlier, news agency Reuters quoted sources who said Tesla officials' meeting with Goyal had proposed building its most affordable electric car in India. The EV, which would cost around ₹20 lakh, will become the new entry-level mode replacing the Model 3.
Revealing Tesla's investment plans in India, Goyal said, "Tesla already last year bought one billion dollars of components from I think all of you sitting here… I have the list of companies who supply to Tesla. This year their target is nearly USD 1.7 billion or USD 1.9 billion what they mentioned." However, there is no official word on this from Tesla yet.
While Tesla is reportedly bringing in business to India, the Centre remains non-committal on reducing import duties for cars made outside of the country. Goyal reiterated that all the Centre's policy needs to keep a level-playing field for all stakeholders. He said, "Everything we have done has been done equally without any differentiation, without any preferences."
The Centre is planning to come up with a new and comprehensive electric vehicle policy to attract more foreign EV makers to India. Piyush Goyal, Union Commerce Minister, said that the government is looking for greater investments from the electric vehicle manufacturers around the world to promote local manufacturing as well as boost India's EV industry. The remark comes at a time when Tesla, world's largest electric car manufacturer, plans to enter India with proposals to invest in components as well as a new facility.
First Published Date: 14 Sep 2023, 10:49 AM IST
link