One of the late Virgil Abloh's (opens in new tab) final creative collaborations was the Project Maybach (opens in new tab), developed hand-in-hand with Mercedes-Benz's luxury division. The second and most ambitious project Abloh undertook in partnership with Mercedes' Gorden Wagener (opens in new tab), Project Maybach spliced Mad Max vibes with far-flung visions of a land-going superyacht. 
The 6m long beast spoke to a growing trend of going beyond luxury SUVs. With oligarch chic woefully out of favour, niche luxury manufacturers in every sector are seeking different outlets. Bulked up SUVs that promise protection instead of off-road prowess give off a whiff of the illicit, effectively armoured cars for the road. Again, this isn't a great look for 2022. Instead, radical off-roaders take the basic premise of the luxury SUV but stress the utility, both visually and physically. 
Here's our selection of jumped-up Jeeps and burnished beach buggies that offer go-anywhere ability and high-end exclusivity, a new breed of 'sports' car that draws inspiration from specialist rally racers. 
1. BRABUS Crawler 

Off-kilter Mercedes meddlers Brabus specialise in turning the company's cars into more extreme machines, whether they're sedans or vans. The Crawler is a bit different. Although it draws visual inspiration from Mercedes' long-running 4×4, the G-Wagen, the Crawler has been entirely designed and fabricated in-house at the company's factory in Bottrop, Germany. Capable of hitting 62mph in 3.4 seconds, the 900hp Crawler is not legal for use on the road. Nevertheless, the company is building a strictly limited edition of 15 cars between now and 2024.  
Brabus Crawler, from €749,000, Brabus.com (opens in new tab)
2. Glickenhaus Boot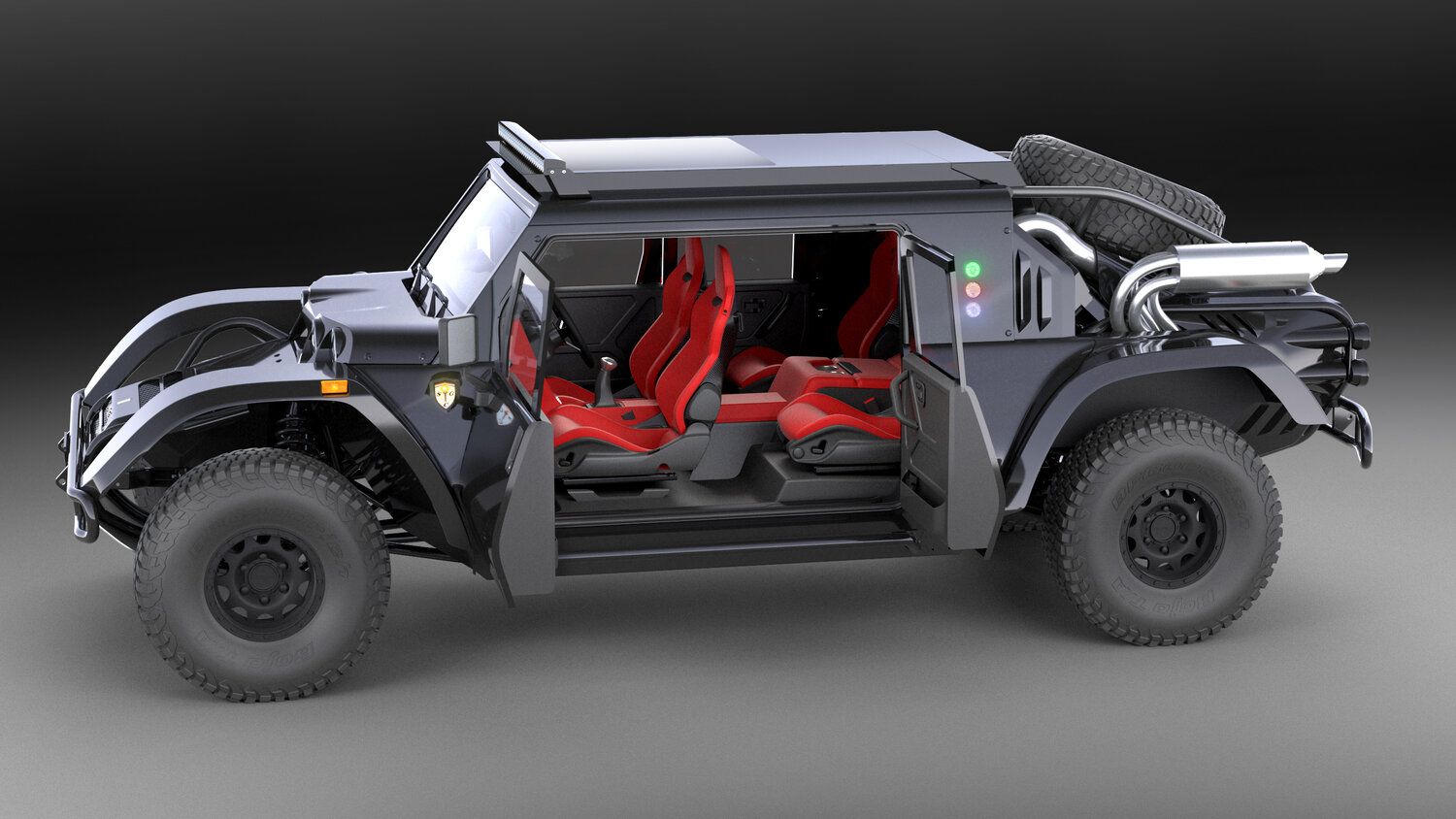 The Boot is hand-built by Scuderia Cameron Glickenhaus, the boutique car manufacturer set up by extreme auto enthusiast and former movie maker James Glickenhaus. Available in both 2- and 4-door variants, the Boot is a gentrified endurance off-roader, inspired by the bespoke vehicles created to win gruelling contests like the Dakar Rally. While the exterior is pure beach buggy – inspired in part by the 'Baja Boot' off-roader custom-made for actor Steve McQueen in the late 60s – inside there are plenty of creature comforts. A leather interior, upgraded sound system, full AC and touchscreen entertainment system might not be in the spirit of endurance racing, but it gives the Boot a usability boost. 
Glickenhaus Boot, from $278,000, glickenhausracing.com (opens in new tab)
3. Vanderhall Brawley GTS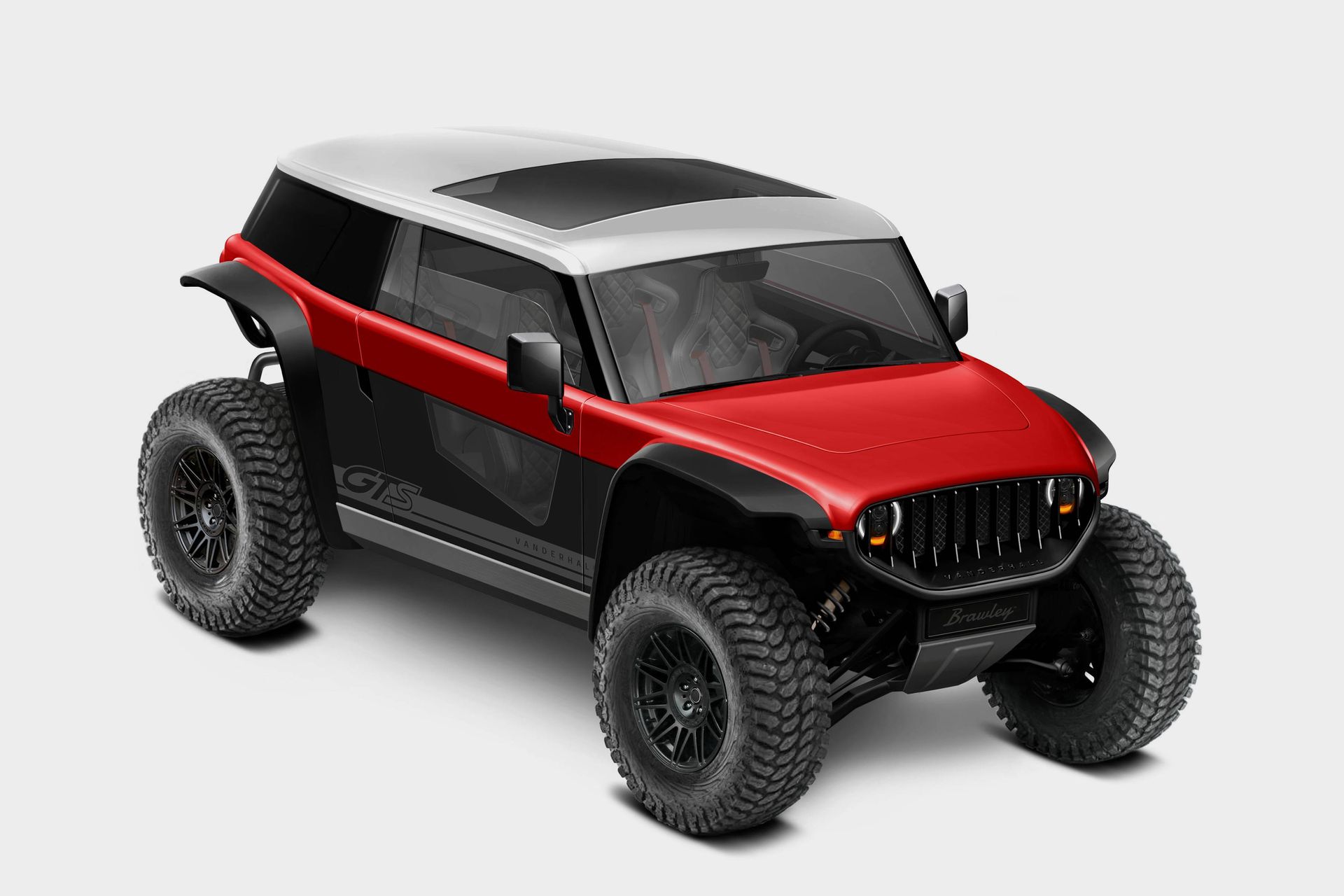 Niche Utah-based manufacturer Vanderhall Motor Works usually specialises in sporting three-wheelers, akin to an American interpretation of the classic Morgan (still very much in demand (opens in new tab)). With their forthcoming Brawley models, however, founder Steve Hall has ditched internal combustion in favour of four electric motors, making this one of the only electrified products in this sector. The top of the range model, the GTS, has a fully enclosed cab paired with transparent doors for better visibility, open wheel arches for massive suspension travel, and a special 'ecrawl' mode for ascending and descending tricky terrain. 
Brawley GTS, $49,950, VanderhallUSA.com (opens in new tab)
4. Bowler Extreme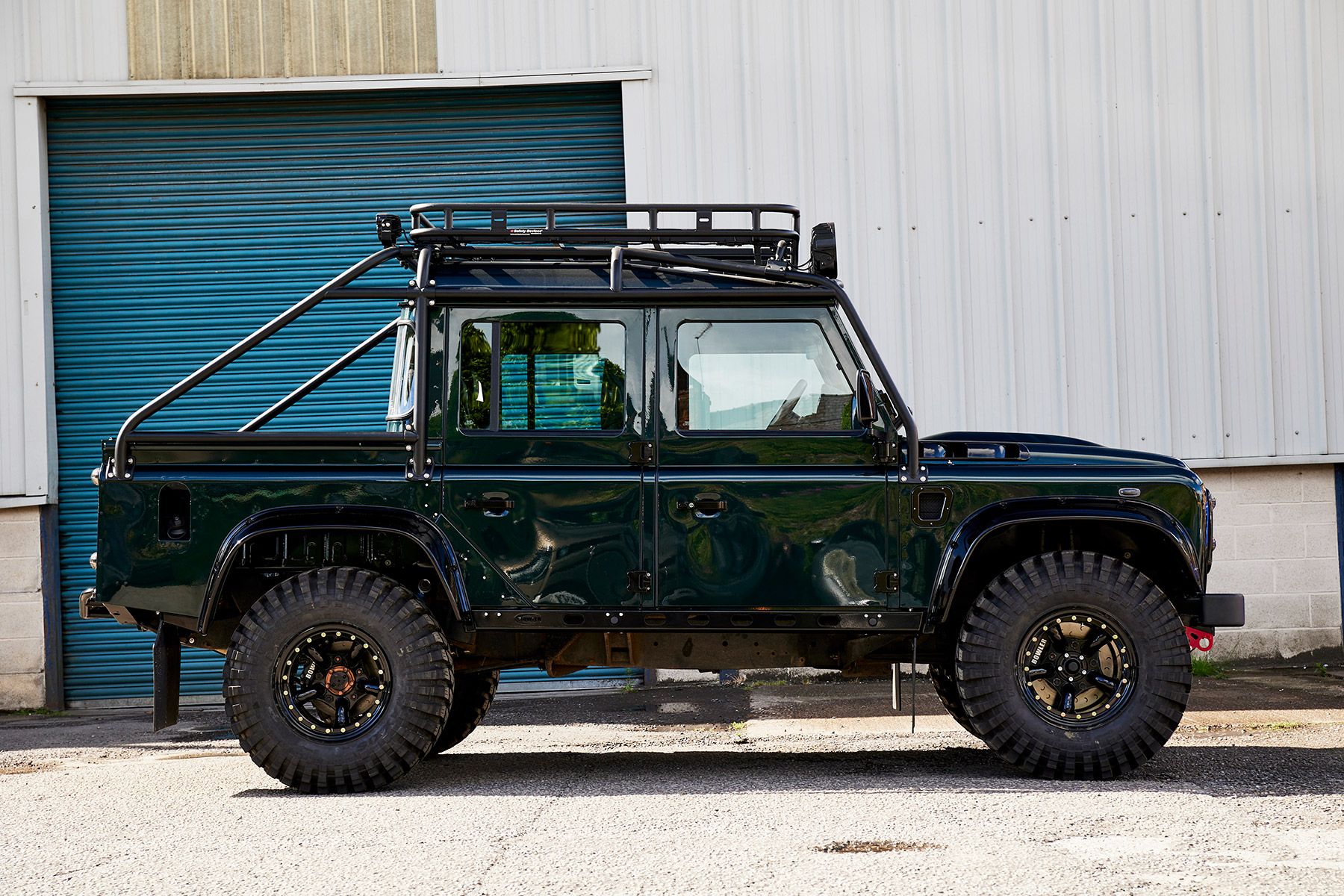 British manufacturer Bowler began life over three decades ago in order to transform Land Rovers and their ilk into racing machines, retaining the aesthetics and raw capability of Solihull's finest off-roaders and adding a heavy dose of horsepower to make them truly competitive. In 2019, the company was acquired by JLR to keep its skills in-house. The latest model is the limited-edition Bowler Extreme, a radical reinterpretation of the late lamented 'classic' Land-Rover Defender. Every facet of the venerable old boat has been given an upgrade, from engine to suspension to interior trim. 
Bowler Extreme, price on application, BowlerMotors.com (opens in new tab)
5. Russell Built Safari Sportsman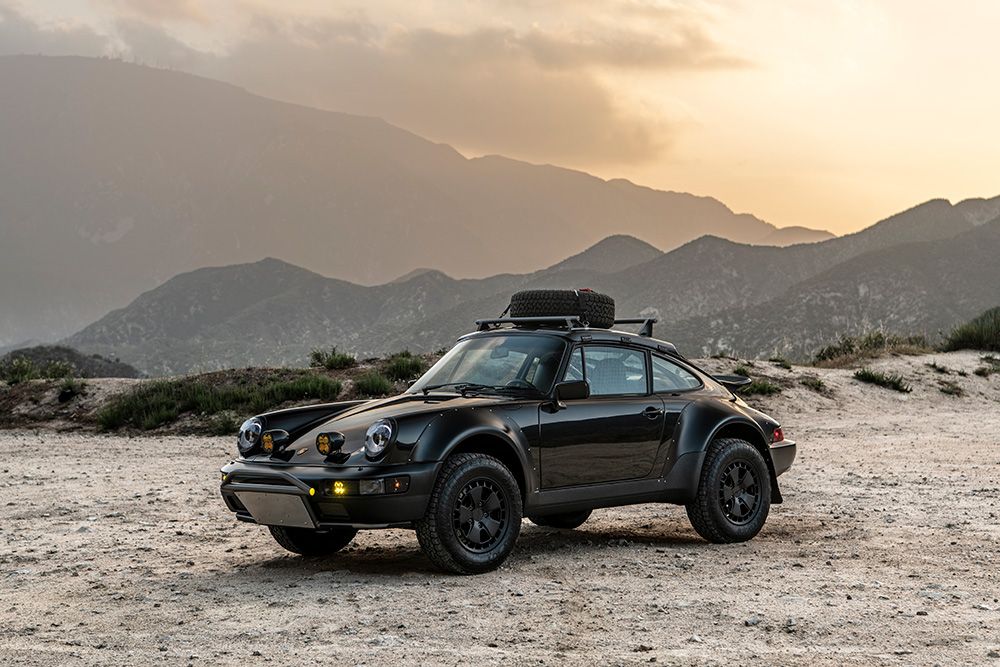 TJ Russell used to work for Singer, the cult Californian company building bespoke Porsche-based supercars that fuse retro looks with modern engineering. Now running Russell Built Fabrications, he offers the Safari Sportsman, a 'kit' that turns the 964-era Porsche 911 into a dirt-loving rally car. Inspired by Porsche's own long history of rallying, as well as the many specialist and custom creations entered into the long-running Baja 500 race in Baja California, the Safari Sportsman options ruggedise the standard car. The raised suspension, roll bars, new bumpers, skid plates, brakes, and a flared body kit to accommodate massive tyres can all be reversed if you ever want to return your Porsche to standard. 
Safari Sportsman, kit from $135,000, RussellBuiltFab.com (opens in new tab) 
6. MILITEM FERŌX500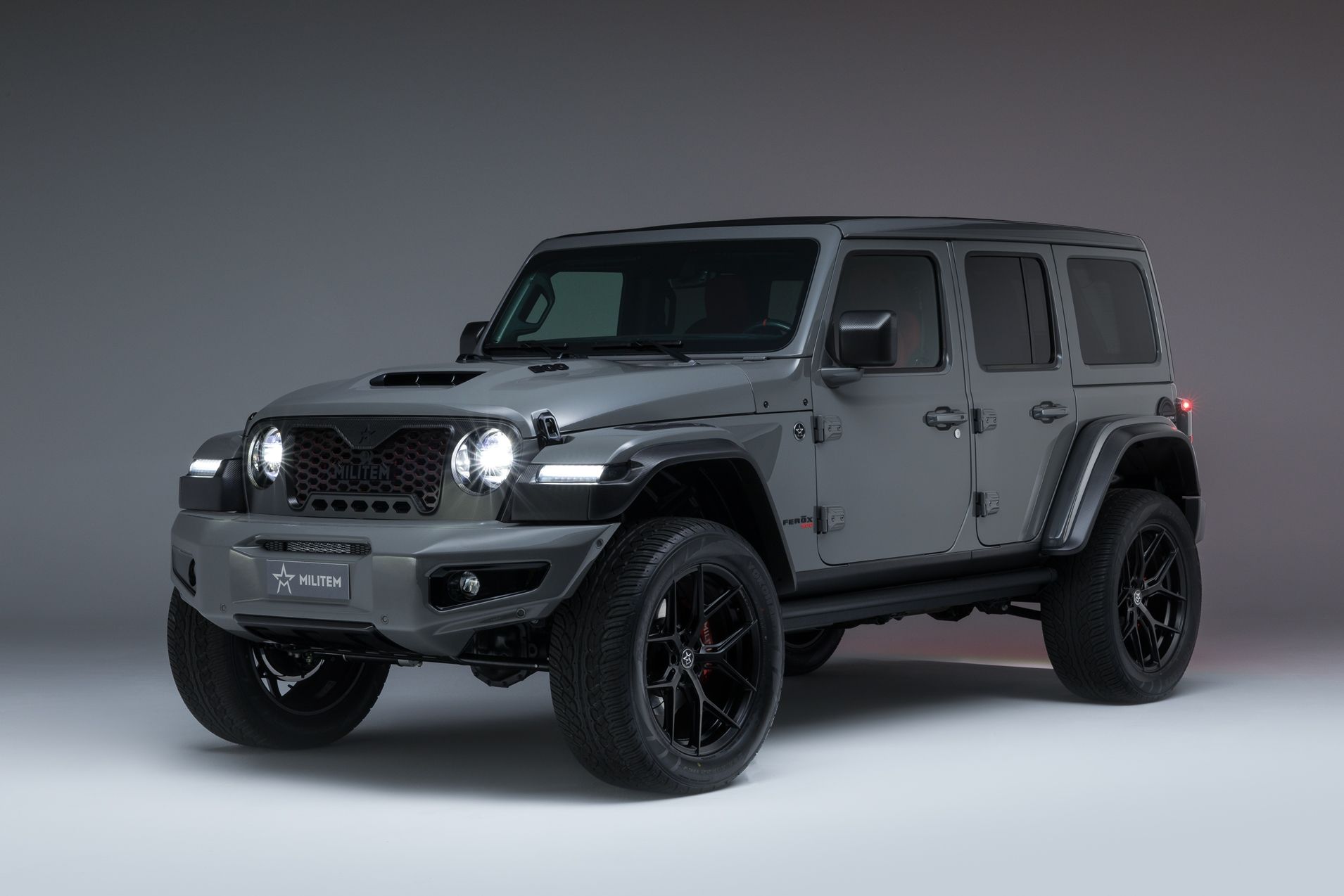 The Militem Ferōx500 starts life as a Wrangler Rubicon 392, the brawniest version of America's much-loved Jeep (opens in new tab). The Italian manufacturer takes the Wrangler and puts it through the wringer, ramping up the already extreme performance, 'enhancing' the bodywork to make it even more butch, and adding a lavishly trimmed interior. Touches like the multi-coloured ambient interior lighting, lashings of Napa leather and carbon fibre, and endless personalisation options suggest the Ferōx500 is more about style than substance. However, if you dare to get your bespoke creation dusty, let alone dented, Militem's options ensure it'll outperform the original. 
Militem Ferōx500, from €149,500, Militem.com (opens in new tab)
7. Prodrive Hunter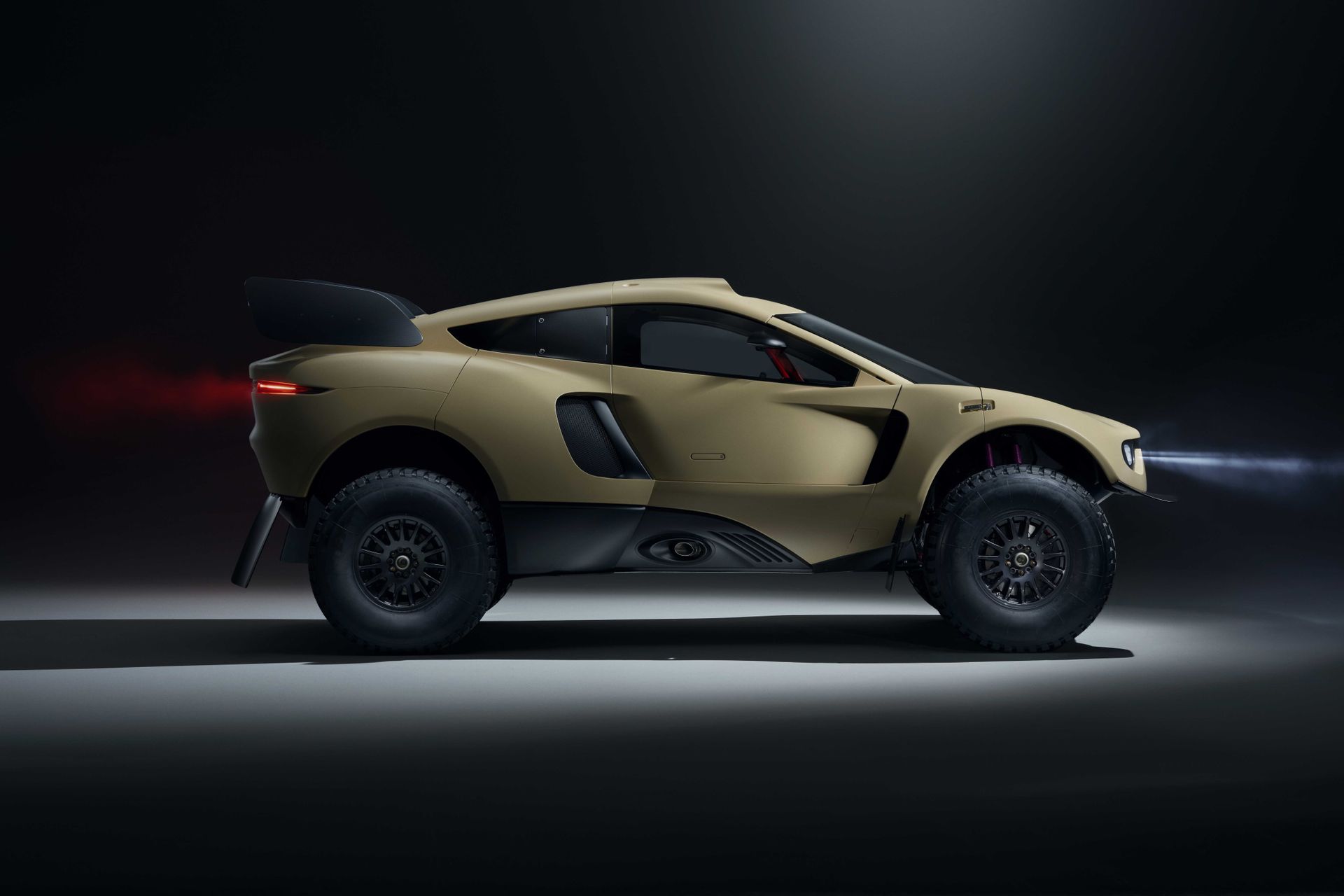 Prodrive describe the Hunter as an 'all-terrain hypercar.' Taking the motorsport specialist's Bahrain Raid Xtreme racing car as a base point, Prodrive worked with regular collaborator Ian Callum (opens in new tab) to give shape to this brawny, brutalist, street legal monster. Designed for endurance desert racing (it has a 480-litre fuel tank), the 600hp Hunter is a bit of a beast to hustle around town but give it a rocky road to race on or a dune to bash and it comes into its element. Despite Callum's steroidal supercar looks and a lavishly trimmed and equipped interior, the Hunter is designed for tank-like toughness, not as a day-to-day device. 
Prodrive Hunter, £1.25m plus tax, Prodrive.com (opens in new tab)
8. Ariel Nomad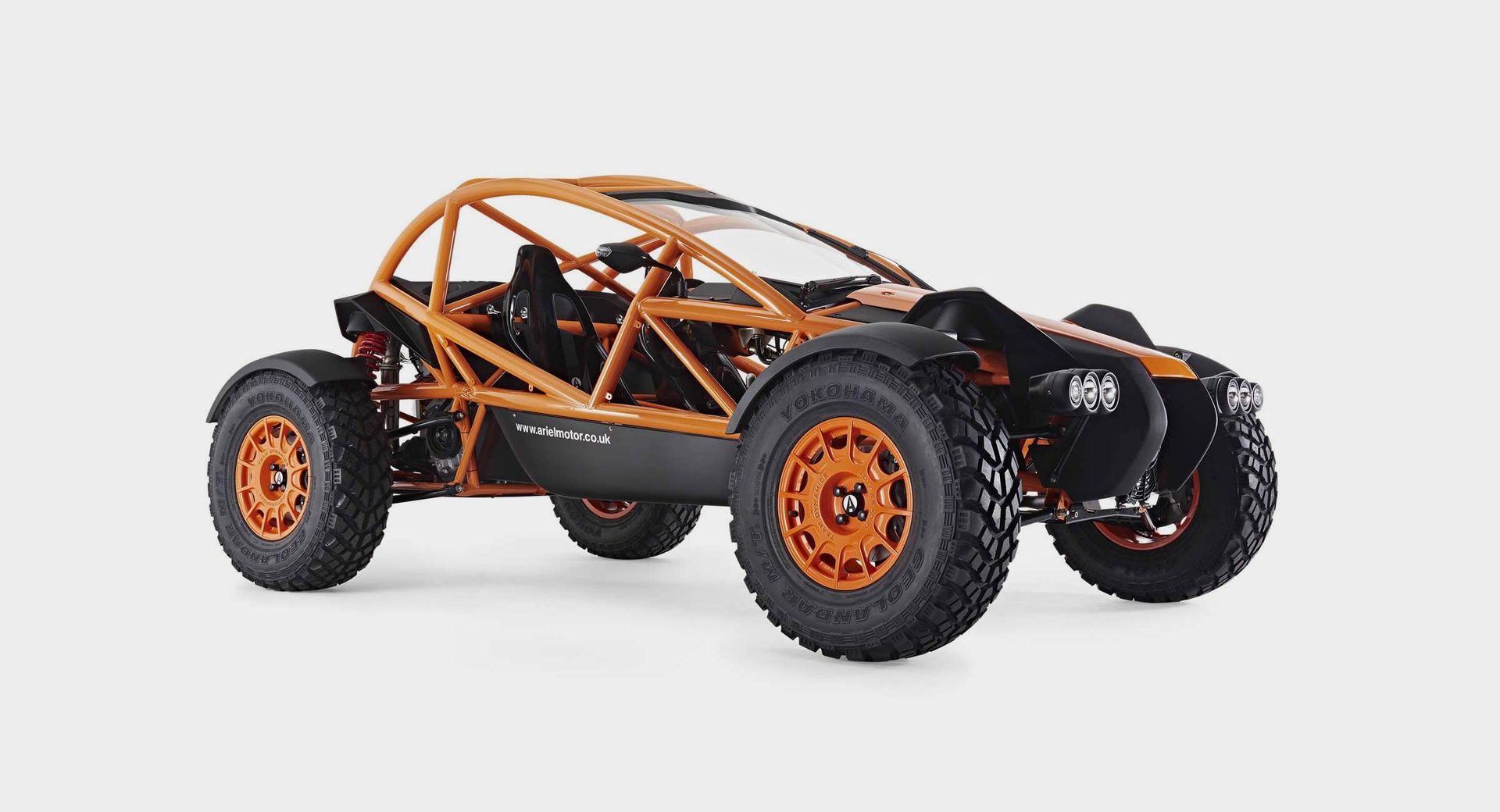 A go-anywhere version of Ariel's iconic Atom track car, the Nomad is a road legal beach buggy that prides itself on exceptional lightness and deft dynamics. Ariel builds its cars around their structure, creating an intricate, ultra-rigid structural mesh that serves as both chassis and bodywork (personal weather protection is essential). Components are then chosen for their reliability and capability, from suspension through to drivetrain (the Nomad uses a venerable, high-revving Honda engine), while all sorts of optional extras can be bolted on to make this mighty machine your own. 
Ariel Nomad, from £38,000, ArielMotor.co.uk (opens in new tab)

link