When the new Lotus Eletre was first revealed in autumn 2022, the boldly shaped and controversially scaled electric SUV caused something of a stir. Could this car really be called a Lotus, given it was so far departed from the Norfolk-based company's traditional fare? However, car design and engineering are very much a global concern, a supply chain of parts, technologies and talents that reaches around the world. By contrast, car marketing is almost parochial, relying on flag-waving, national pride and a solid core of nailed-down cultural identity to get ideas across.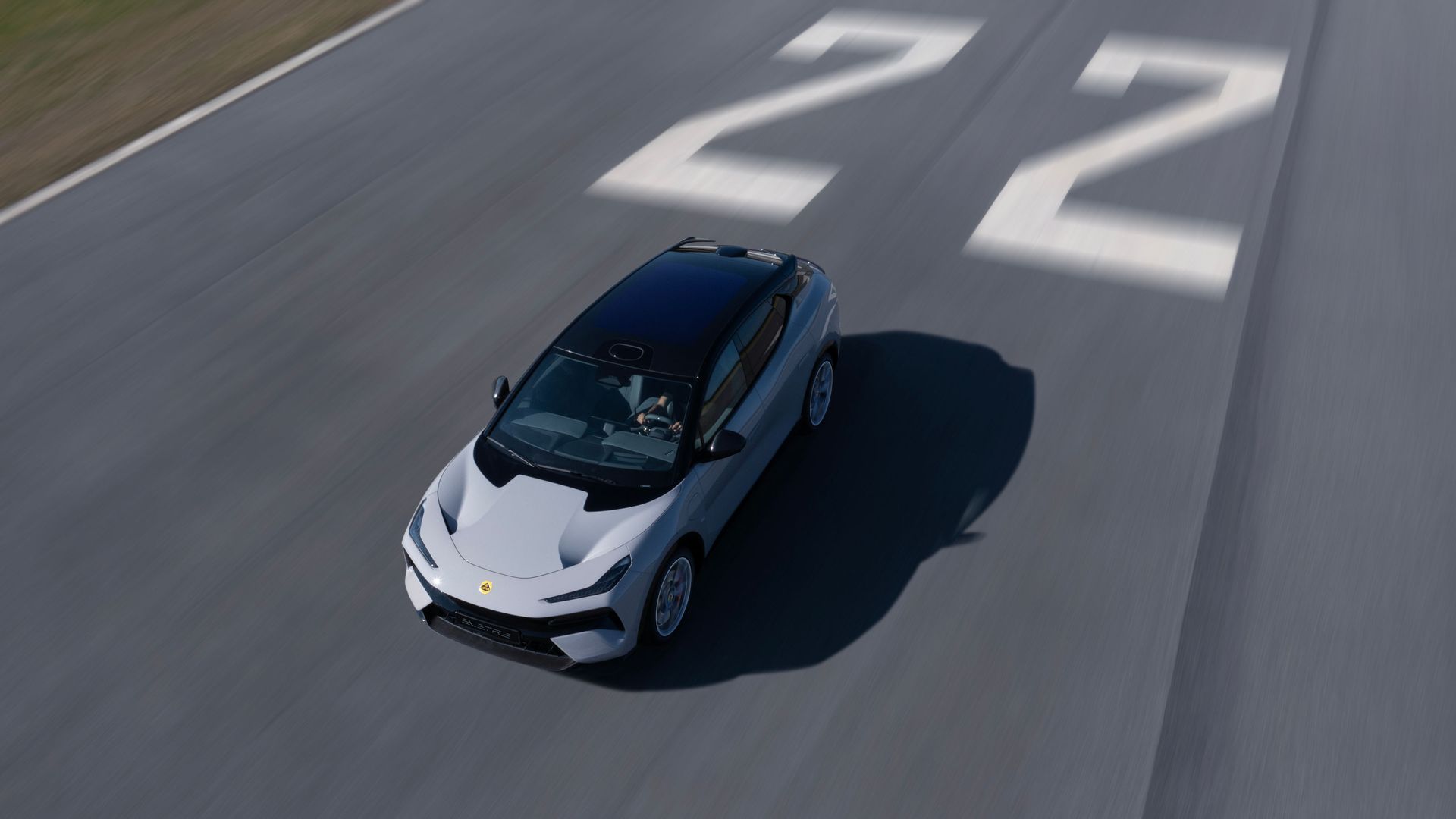 These myths act as a useful signpost for designers to research, sketch and mood-board the forms, emotions and feelings that can be referenced and reimagined when it comes to creating a new car. In a sense, this is textbook psychological manipulation. The Eletre is the product of these dark arts, a successful spell conjured up from an esoteric list of ingredients that includes novelty, innovation, heritage, aerodynamics, and individuality. 
The wizards in this scenario are Geely, a Chinese megabrand that oversees a coven of nameplates both at home and in markets around the world. Just as BMW proved itself an effective brand steward with its deft handling of Mini and Rolls-Royce, Geely has overseen the transformation of Volvo from a staid Scandinavian also-ran into a premium design-led brand, spinning off Polestar as a tech-focused disruptor in the process. There's also Geely's own brand, Geely Auto, Lynk & Co, Zeekr, London Taxi maker LEVC, among others, as well as a large chunk of Lotus' former owners Proton and notable shares in Mercedes-Benz, Smart and Aston Martin.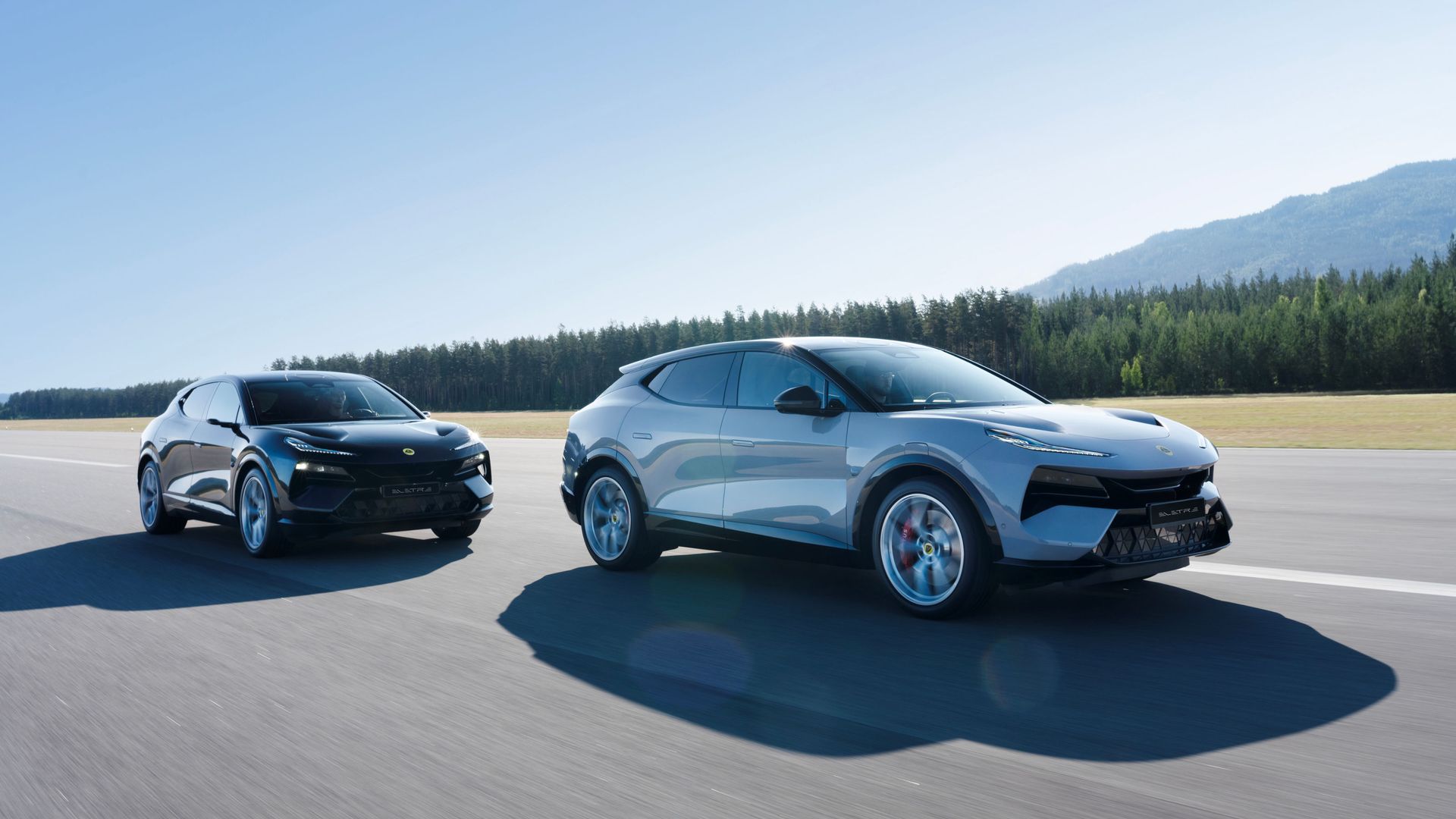 Under Proton, Lotus had soldiered on, serving a small but loyal customer base. Chapman's original ethos of subtractive engineering remained the bedrock of its 21st-century output, from the evergreen appeal of the Lotus Elise, through the Europa, Evora, Exige, and, most recently, the Emira. All these cars were two-door two-seaters (or two plus a compact two in the case of the Evora) and continued a lineage that goes back to cars like the 1962 Elan and 1977 Esprit. 
The Geely era was kickstarted by the 2019 announcement of the Lotus Evjia, a brave zero-emission hypercar that is nearing the end of an exhaustive development cycle. Costing around £2m, the Evija is an EV with shattering performance and advanced aerodynamics, designed to showcase the sheer breadth of the company's abilities. In addition, a new engineering centre in Germany was established, and design work undertaken in Geely's existing studio in Coventry, the Lotus Tech Creative Centre, while the company itself was divided into two branches, Lotus Cars and Lotus Engineering, the latter continuing the industry-wide consultancy that had becomes its bread and butter.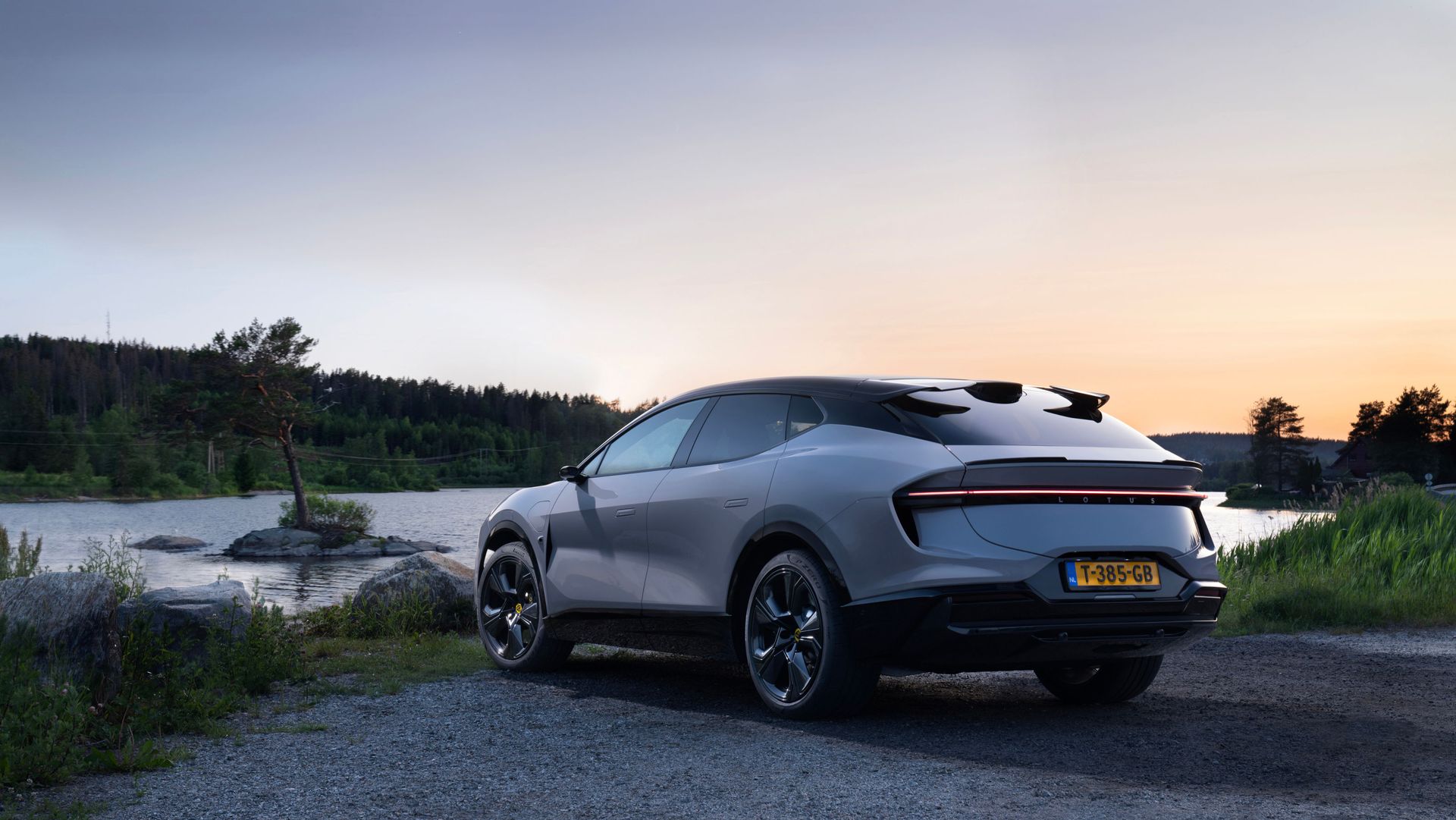 Lotus describes the new Eletre as 'Born British, Raised Globally', and it is a totally different electric kettle of fish to the Evija. Hypercars are not money spinners (often quite the opposite, despite their price tags). Lotus needed an SUV. The company is adamant that there were lessons learned in the Evija project that could be transferred, especially in the realm of aerodynamics. EVs have to be slippery, in order to get every last joule out of the battery pack. Visually, the Eletre is striking, rather than conventionally beautiful. The bodywork is best suited to bold colours, not the rather flattening grey or neutralising black that swathed half the demonstrator fleet. Red, yellow and a vibrant Galloway Green work best, although nothing can disguise the visual bulk of the rear three-quarters view.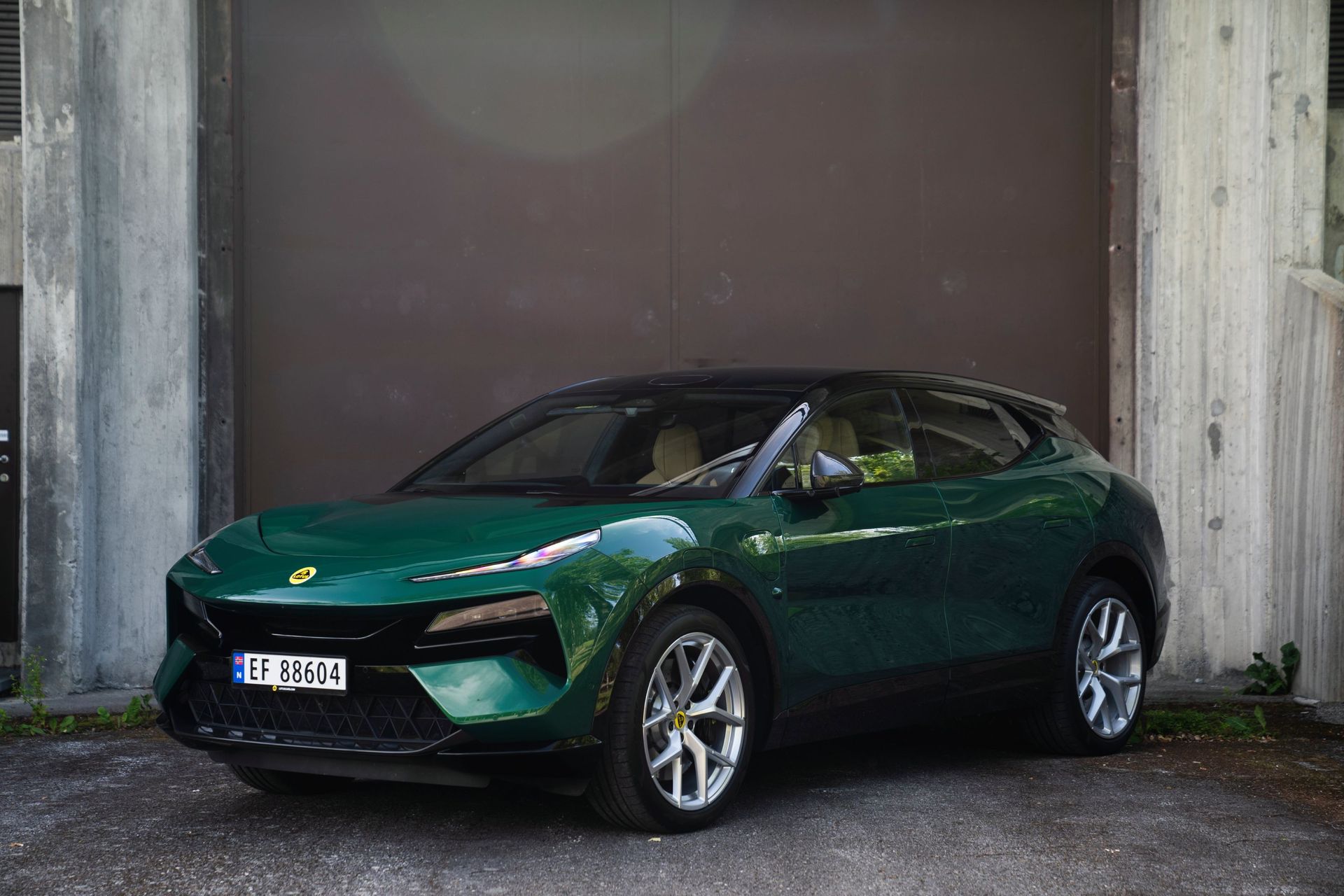 An EV must also be as light as possible, off-setting the still-enormous weight of the battery pack. Given that Lotus' reputation was staked on the art of automotive weight loss, you can see why the Eletre is such a departure. The company is allaying these fears in two ways. 
First up, the Eletre is being billed as a 'Hyper SUV', emphasising its spiritual and physical association with the Evija. Secondly, the new car has been engineered to encapsulate the driving characteristics of a 'classic' Lotus, with ultra-responsive steering and throttle and an almost telepathic connection with the road.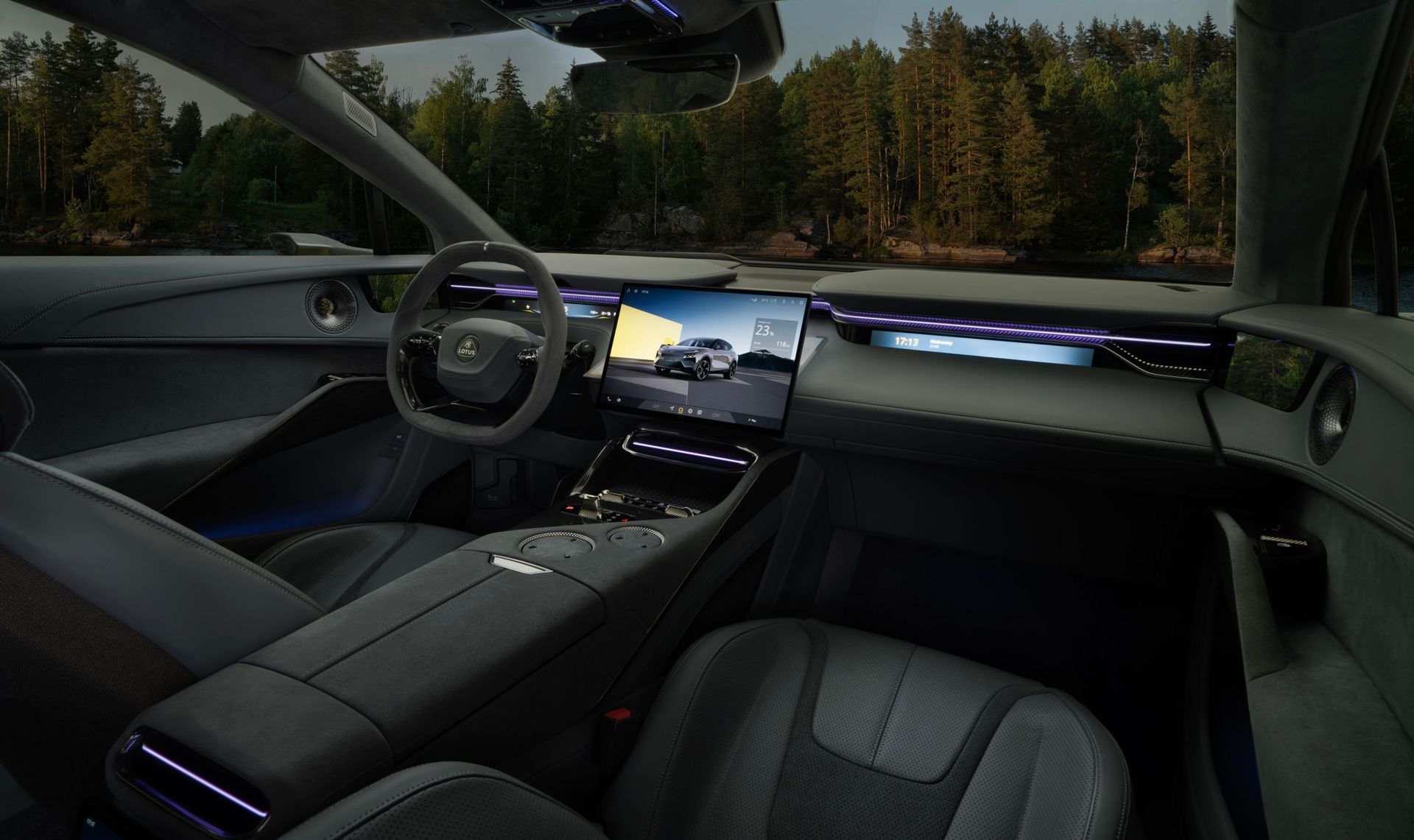 If anyone can engineer these ephemeral but essential qualities, it's Lotus. The challenges of dealing with all that mass requires highly sophisticated adaptive systems that swiftly sift through the available data and prep, balance and re-balance the car on the fly. Lotus wheeled out no less than 12 engineers to showcase all the very clever bits of this very clever car, many of them dealing with aspects of automotive design that simply have never found their way into a Lotus before. Lidar sensors for self-driving. A 23-speaker 1,380-watt stereo system. A brand-new HMI system, Lotus Hyper OS. Four-wheel drive. 'Jewellery grade stainless steel'. Soft-close doors. Active rear-wheel-steering system. Multi-colour LED ambient interior lighting. Up to six flat-screen displays in the cabin. Massage seats. Rear-view cameras. Active aerodynamics. The list – and the press release – goes on.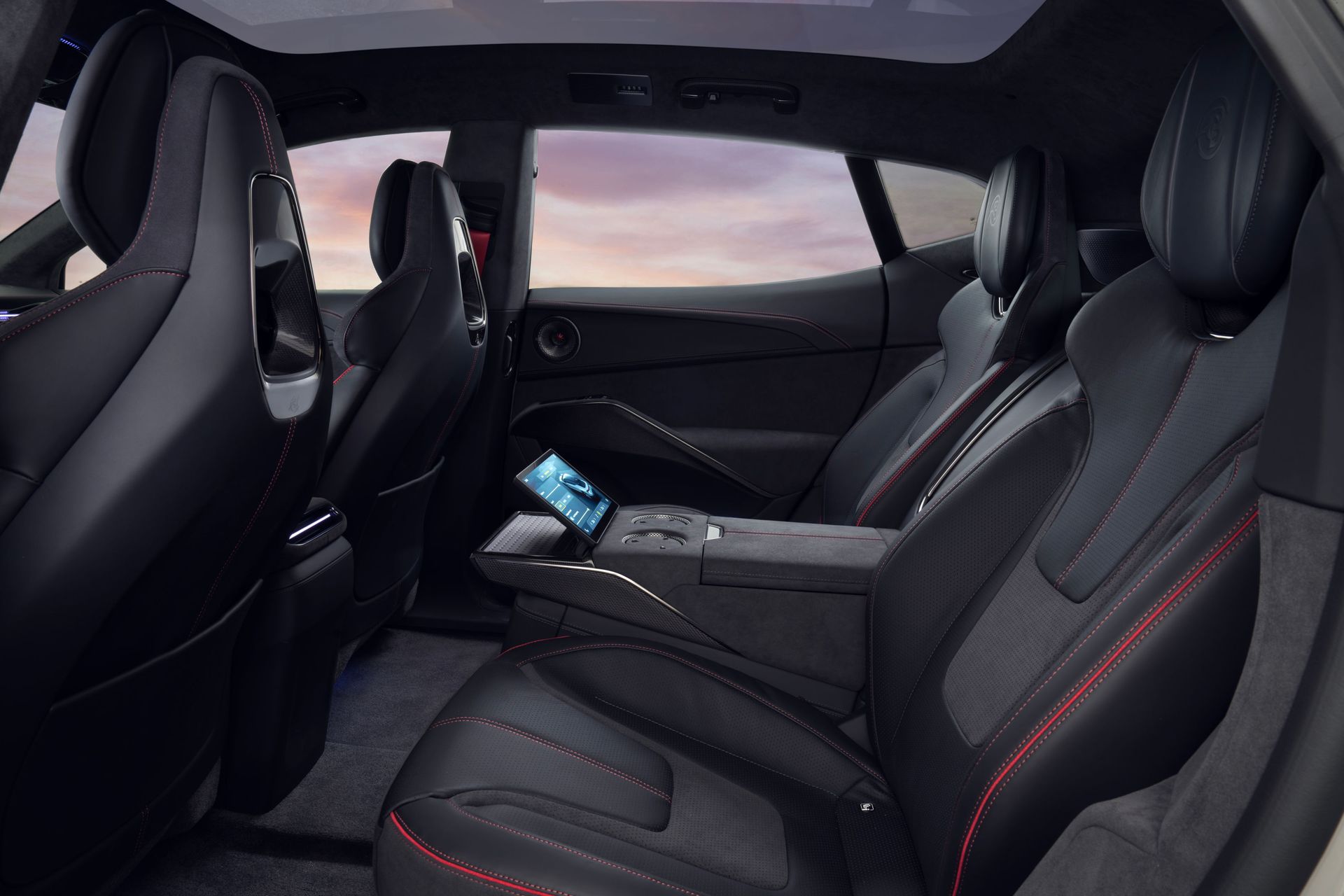 Lotus is also a weird cheerleader for the vagaries of autonomous driving. Much is being made of the Eletre's in-built pop-up Lidar arrays (one above the windscreen, one above each front wheel arch), which promise to deliver a highly accurate 360-degree picture of the car's surroundings. Ultimately, these will serve as the bedrock of a Level-4-compliant driving experience, allowing the car to safely navigate designated roads and conditions like nose-to-tail traffic jams by itself. In practice, as Lotus itself admits, we're not quite there yet. Only a scattering of roads around the world allow Level-4 systems to take free reign, with China at the forefront.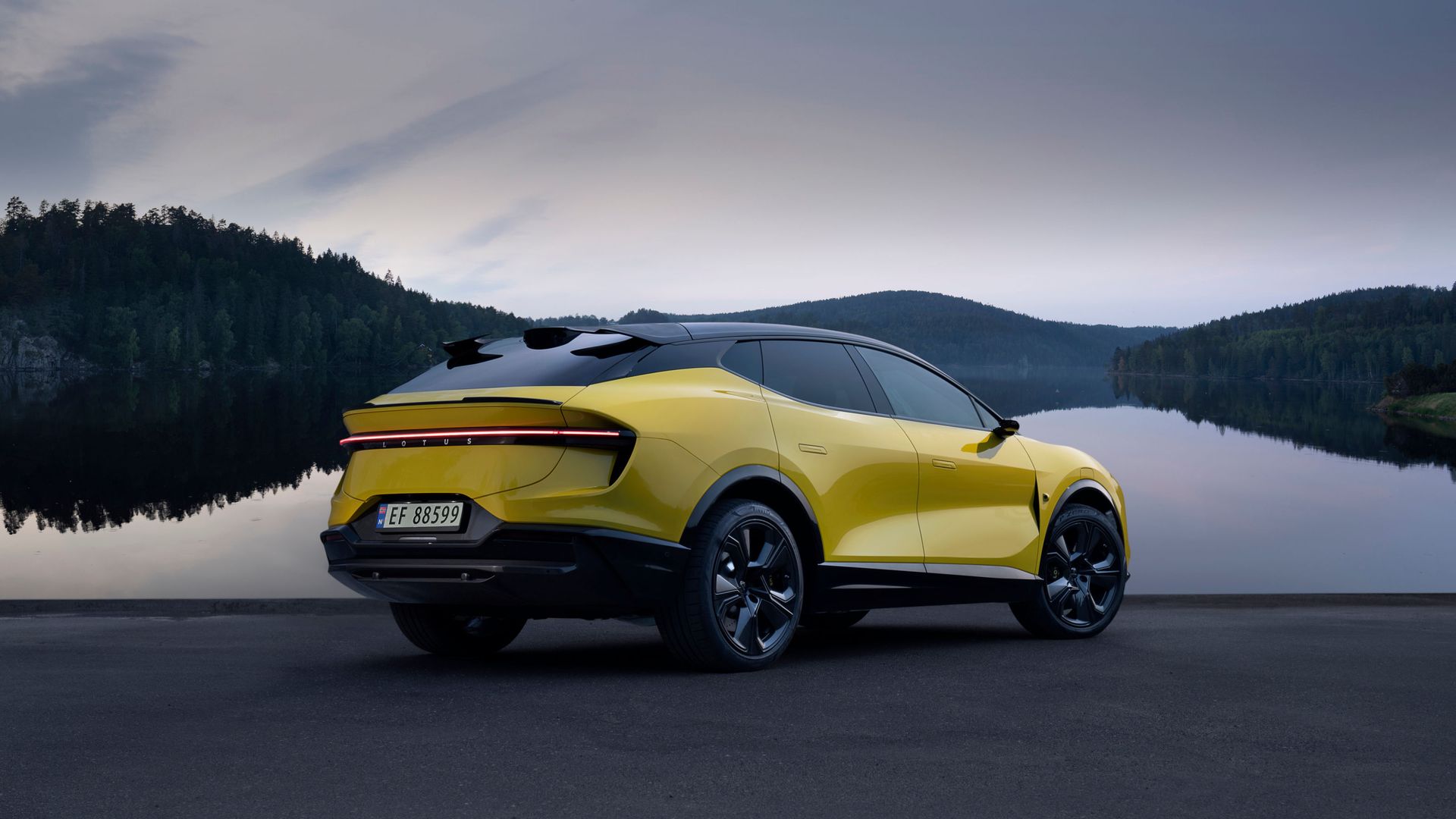 In the meantime, you can bask in the knowledge that the Eletre has a high degree of futureproofing. All the while, those sensor packs are busy gathering information – petabytes of it – to send back to base to school the system in the ways of the world. We'll have to wait to pass judgement on the Eletre's autonomous skills, but right now the most impressive achievement is the creation of a credible luxury brand from almost scratch. Aside from the yellow badge (and the liberal use of yellow coachwork), the Eletre doesn't really have much in common with its ICE-powered antecedents. Even the new Emira only bears a fleeting familial resemblance. Otherwise, the two cars are chalk and cheese.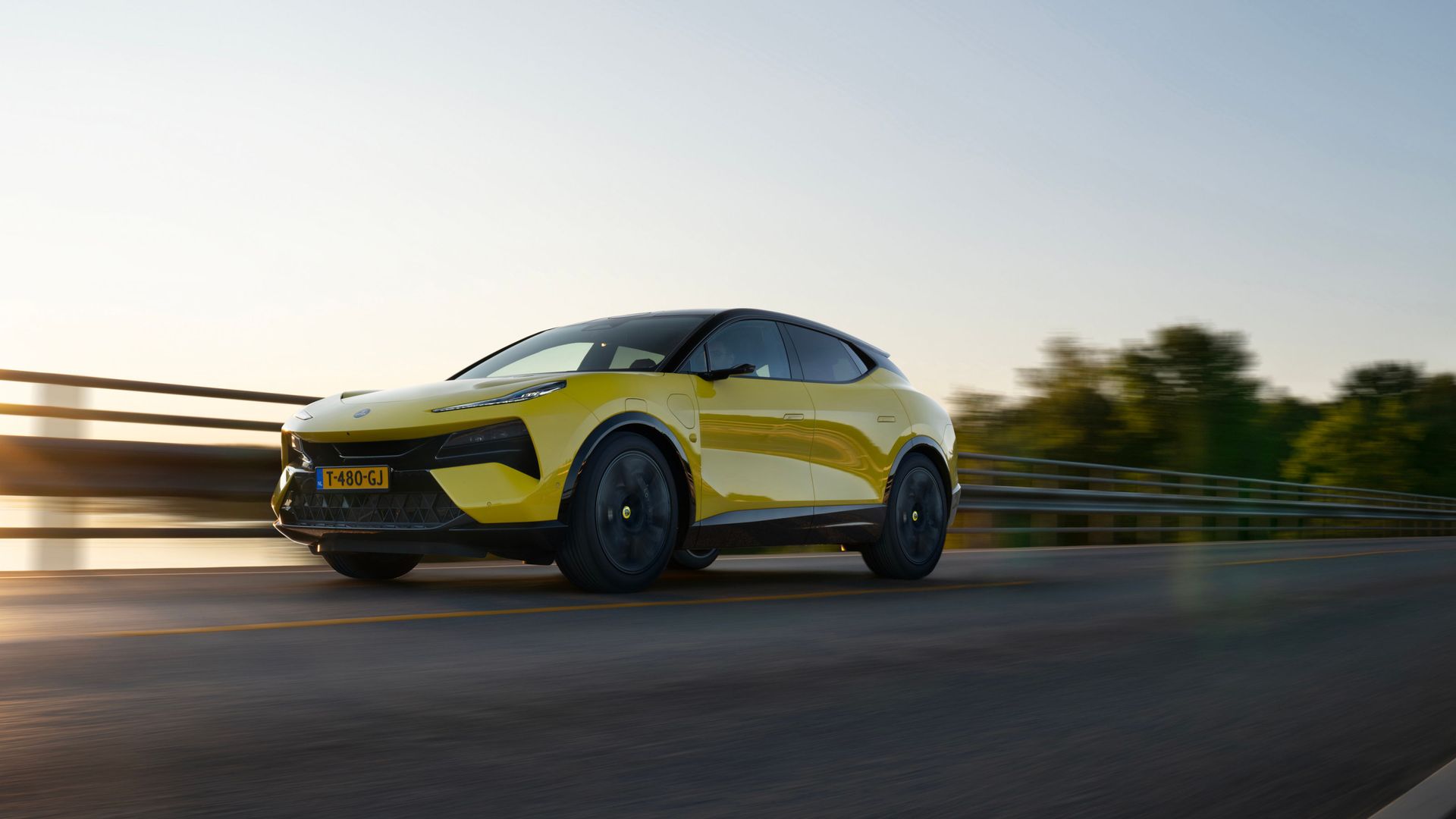 A minimalist track demonstration didn't give us much chance to feel the limits of the Eletre's handling, save to say that it goes far beyond what you should be experiencing on a regular road. In 'R' guise, power, handling and acceleration are all boosted (at the expense of range), with a scarcely credible sub-three-second zero-to-60mph sprint. Apart from being able to call it the 'world's fastest dual-motor pure electric SUV', this is no longer the massive achievement it once was. 
For a similar price, a Tesla Model S Plaid will do similar numbers, as well as get a slightly better range. The Eletre is an altogether classier package, in looks and feel. The steering is beautifully weighted and while you're never less than aware of the car's scale, the slightly elevated driving position and airy cabin don't completely alienate you from your surroundings.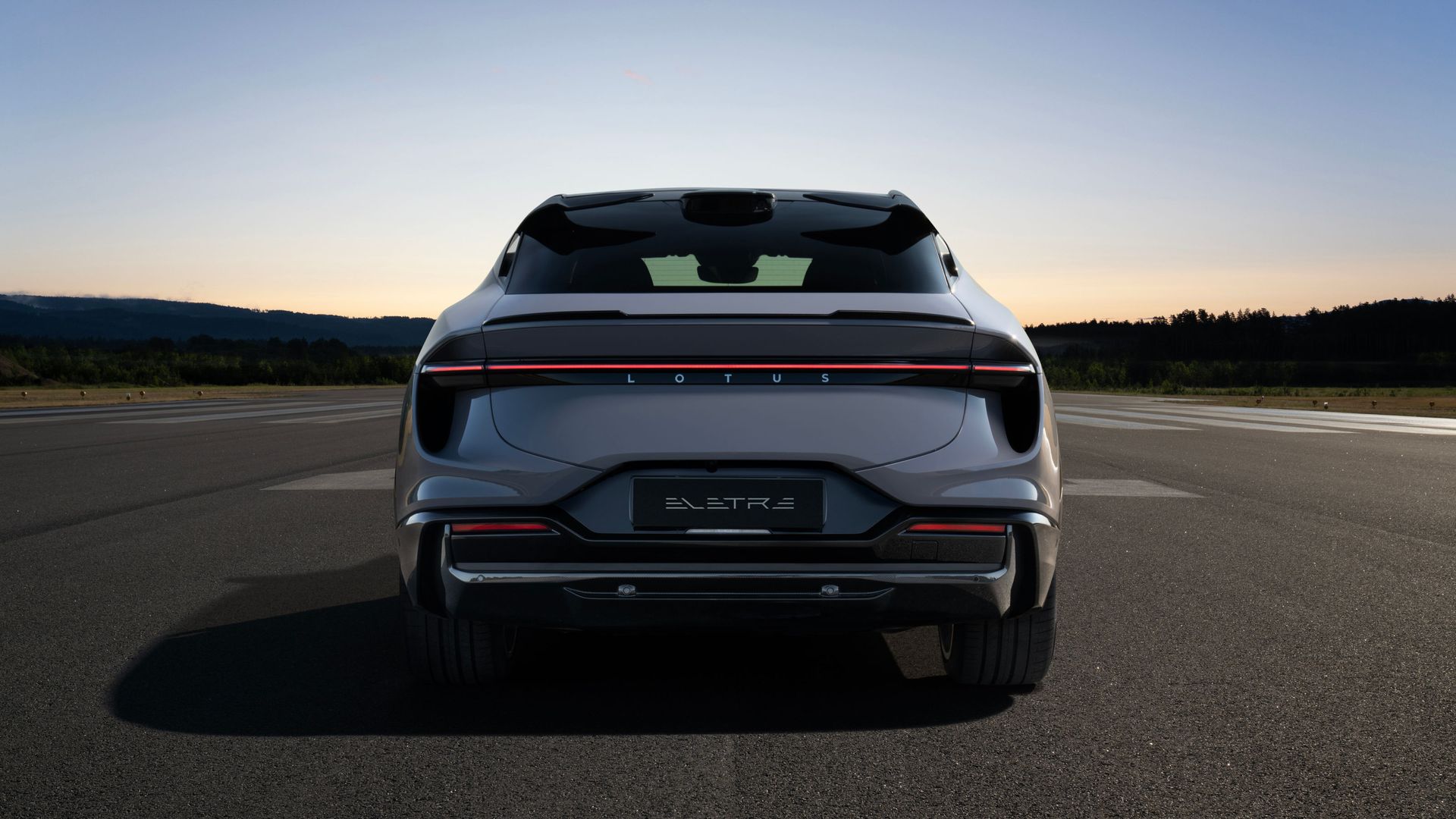 The Eletre S will do 373 miles (600km) and the R version 304 miles (490km) – note that these distances were achieved using the smallest wheel size (20in), not the 23in ones shown in these photographs. Using smaller wheel design may well have negative consequences for the Eletre's proportions; it's telling that Lotus neither provided an example, nor had any images to hand. 
All Eletres can use ultra-rapid 350kW DC charging, which gives a 10-80 per cent charge time of 20 minutes. Like the best EV systems, Lotus' Hyper OS gives a useful overview of available range, nearby chargers (and their status), and will include charge stops on route plans.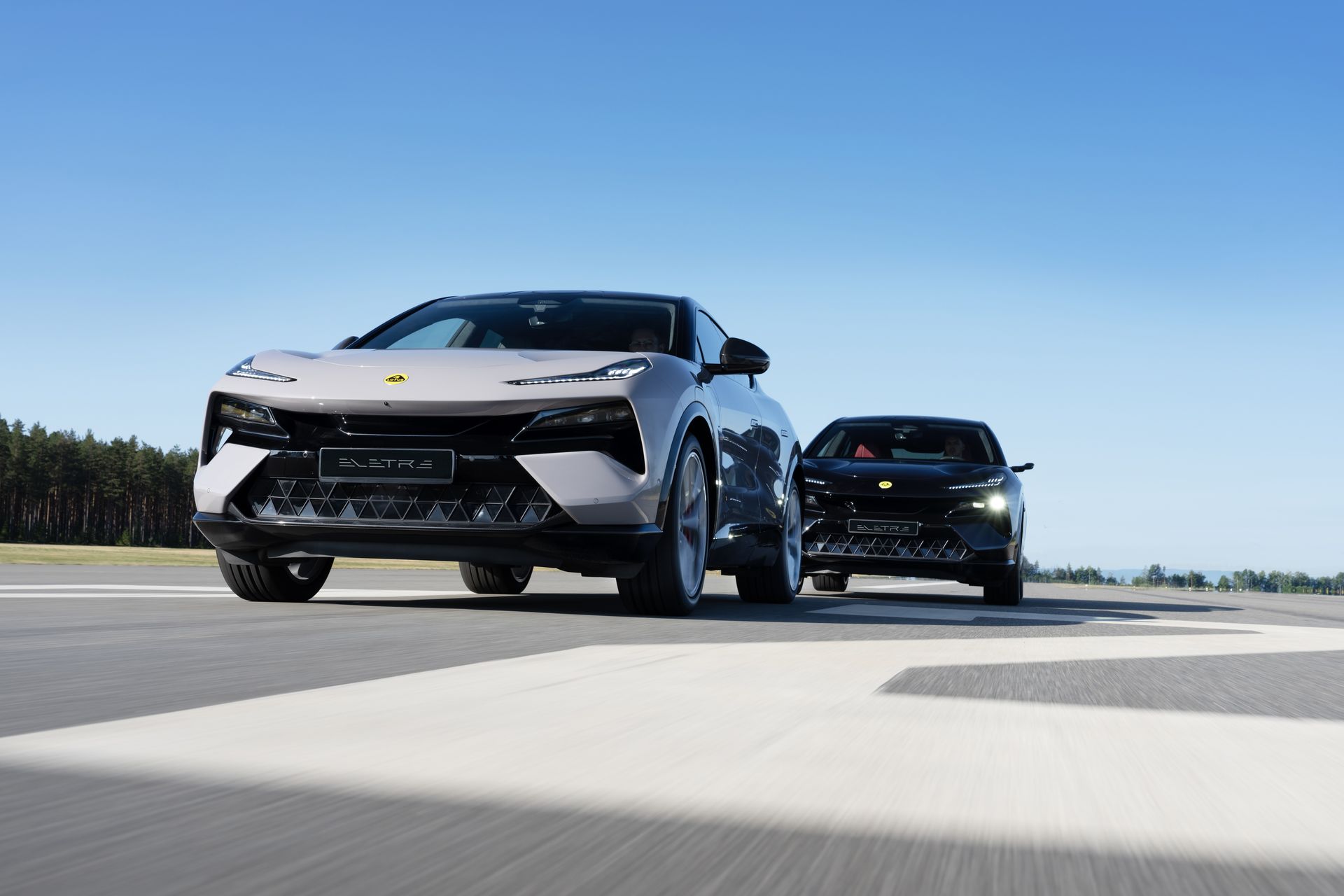 Interiors and equipment are where the Eletre marks a real step change. No one would contest the fact that Lotuses of old could be a little creaky, both in design and execution. Ergonomics were sacrificed at the altar of driving dynamics, while amenities and accessories were often just an afterthought. In comparison, the Eletre is festooned with screens and switches. The digital cockpit offers slim displays in front of the driver and passenger along with a large head-up display, a large central 15.1 touchscreen and a scattering of physical buttons. 
There's a screen in the back, sized according to whether you specify the five-seat or four-seat layout, and voice recognition comes as standard, as does Android Auto and Apple CarPlay, while the dedicated app allows you to remote-park the car, and other idiosyncratic party tricks. The excellent sound system was developed in collaboration with renowned British audio brand KEF; Dolby Atmos is included for those who like treating their cars as a movie theatre.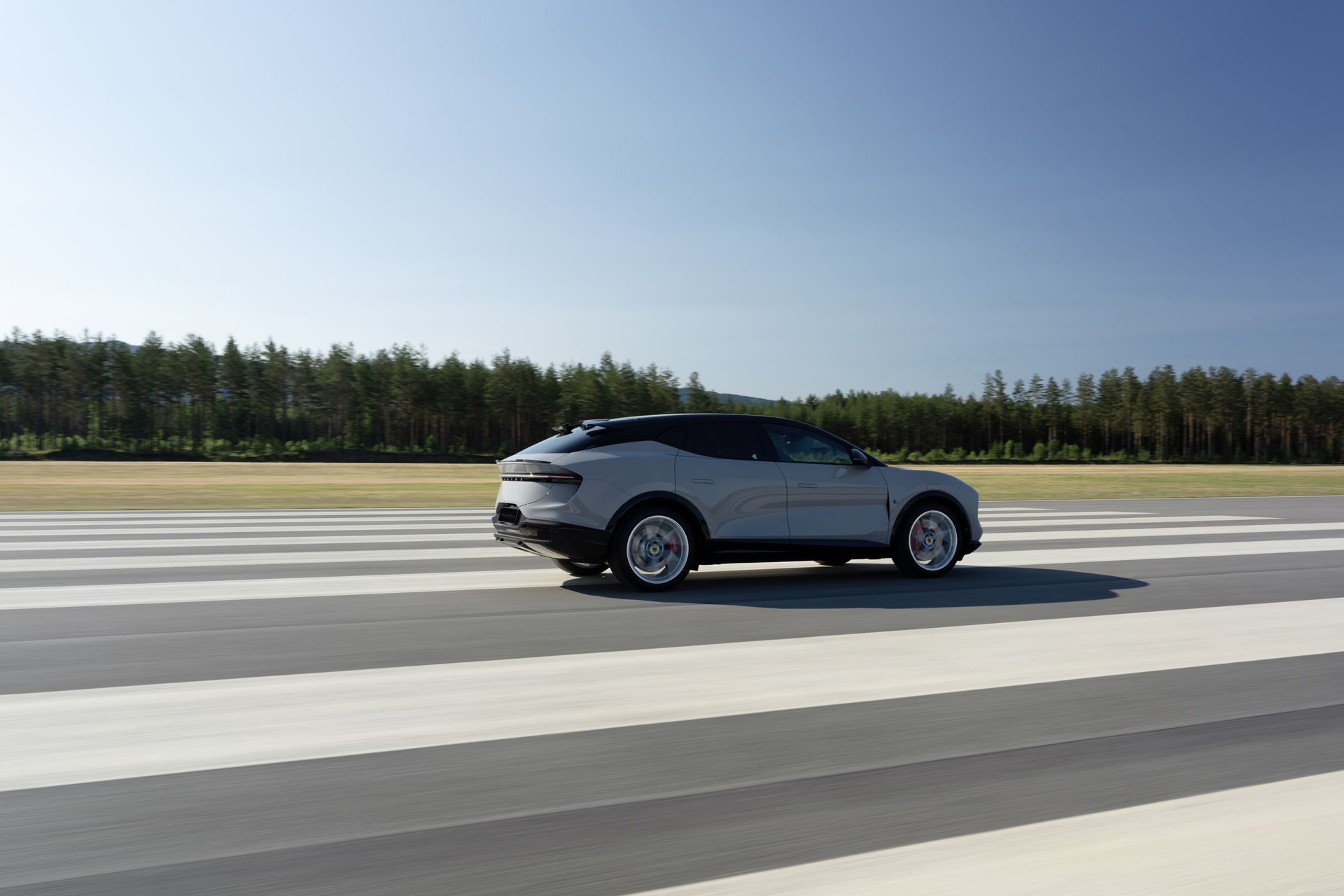 The Eletre is an undeniable break with the company's past, the first of three new EVs to be launched between now and 2025. Next up is a svelte four-door saloon (a rival for Porsche's Taycan), along with a small EV SUV. All share the same faceted design language, with surfaces shaped by aero thanks to the air channels that extend through the bodywork, front and rear. 
There are plenty of fine details, inside and out, such as the rear lighting array that doubles as a charging indicator, or the kinetic front grille, the rear 'winglet' spoilers, the full-length panoramic glass roof with variable opacity. 
Designed in the UK, engineered in Germany, built in Wuhan, China, the Lotus Eletre is the definition of a world car. It's also the only credible way for a company like Lotus to enter the big league and hit ambitious targets of 150,000 annual sales (nearly 200 times more than it achieved in 2022). As a first attempt, it's remarkable.  
Lotus Eletre, from £89,500 / €95,990, LotusCars.com

link