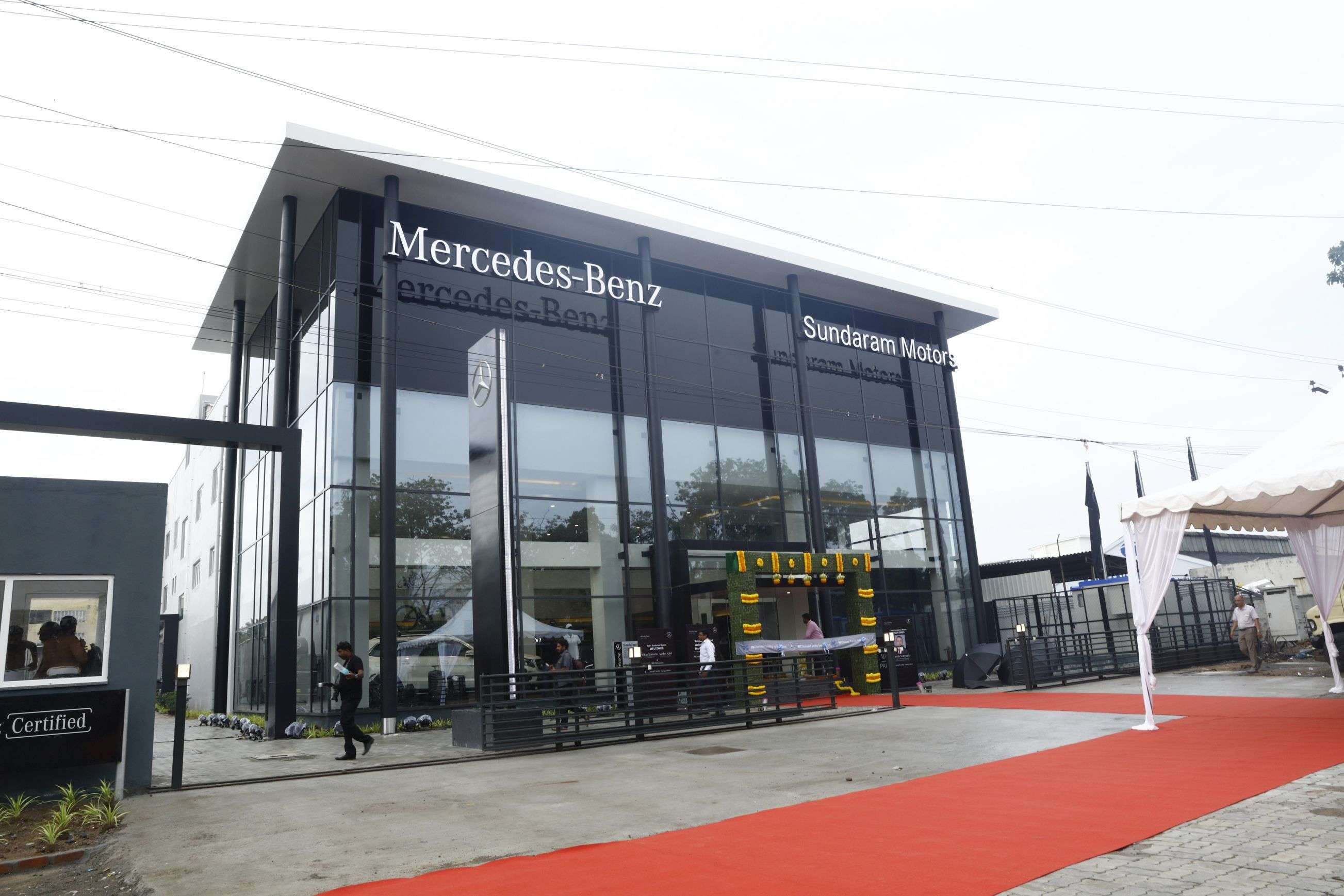 New Delhi: Mercedes-Benz has launched a its biggest dealership in Chennai, Sundaram Motors, that will cater to the customers of the city and the adjacent areas as well.
This new dealership, Sundaram Motors is one of the largest 3S luxury car dealerships in Tamil Nadu with an area of around 72,000 sq ft, claims the German auto brand in a release.
The dealership has 136 professionally trained staff, a place for displaying 6 cars and 63 service bays. Set up in a span of 5 months, the dealership can service up to s15,000 cars every year. With this new dealership, Mercedes-Benz currently has a retail network with 95 outlets across 47 cities in India.
The company also claims in the release that this new dealership is equipped with MB digital signage system. It also says the dealership will become the one-stop-shop offering new cars, F&I, trade-in, MB certified cars, accessories and boutiques, premiere express bay, periodic maintenance, general repairs, diagnosis jobs, MB car care, apart from body and paint jobs.
Commenting on the launch of the dealership, Martin Schwenk said, "Mercedes-Benz is bullish on India and as market leaders, our endeavor continues toward growing the market, create a new customer base and keep our customers excited with the brand. Mercedes-Benz has a very strong presence in Chennai and the appointment of Sundaram Motors is further going to strengthen our market presence."
Schwenk also added, "Chennai remains one of our key markets as it continues to spearhead the sales contribution. We are confident of continuing our customer-centric approach, offering the discerning customers with the best of products, service and unparalleled ownership experience."
Mercedes-Benz is confident about maintaining the market leadership in the luxury car segment despite facing strong macro-economic headwinds from the earlier quarters. "On the back of a strong September performance, we see clear signs of recovery and are the only luxury car brand to have already crossed the 10,000 units sales milestone in the first week of October," added Schwenk.

link