This is the forthcoming Gordon Murray Automotive T.33 Spider, an open two-seater powered by a bespoke V12 engine. Designed by Gordon Murray, the T.33 Spider will cost around £1.89m and be built in an edition of 100, with deliveries starting in 2025.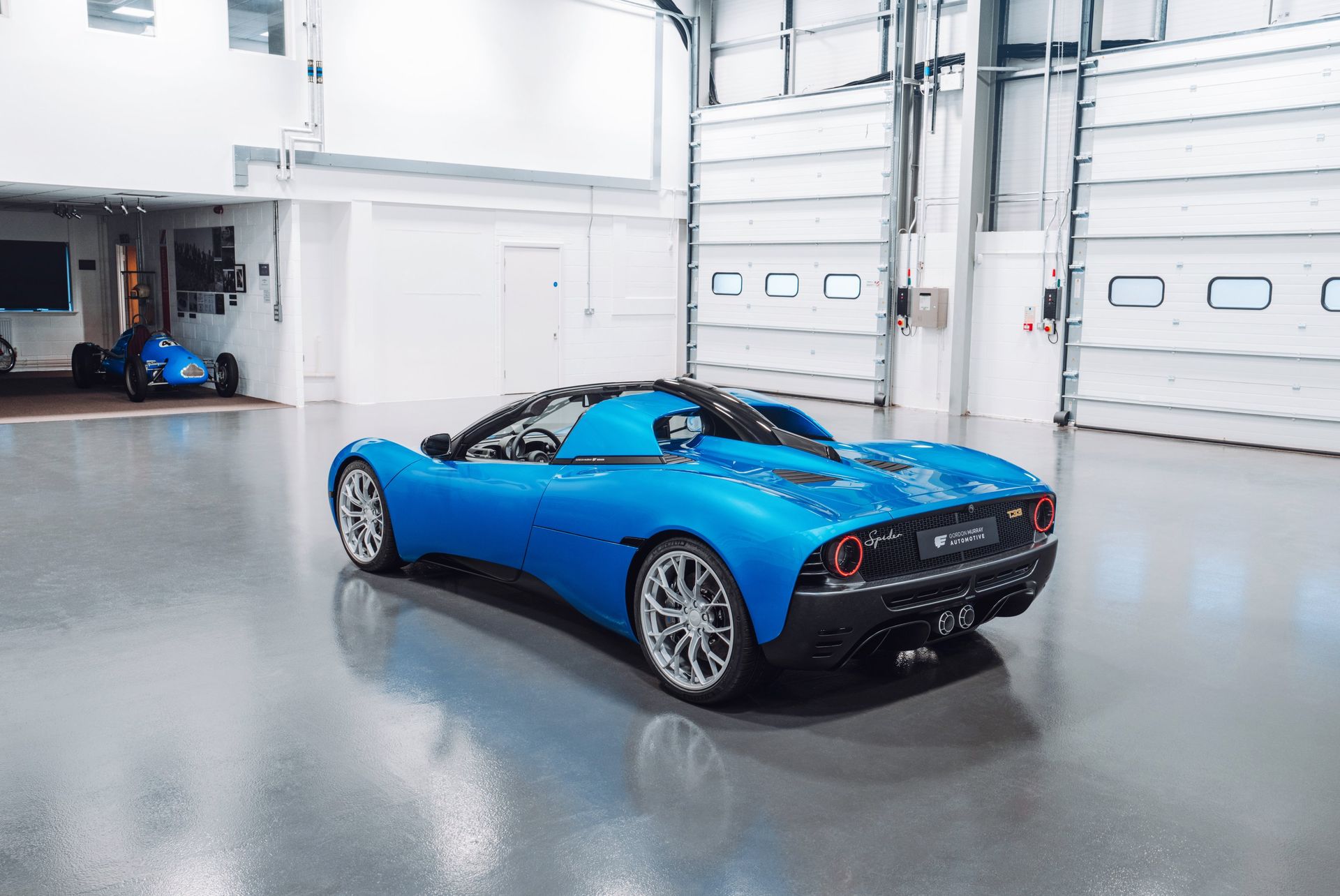 Murray is a car designer without equal. As the man responsible, along with Peter Stevens, for the foundation stone of McLaren's road car heritage, the McLaren F1, Murray has a reputation in the industry as both minimalist and maximalist, an obsessive engineer who will go to any lengths to achieve his performance goals, whether it's saving weight or boosting power and responsiveness.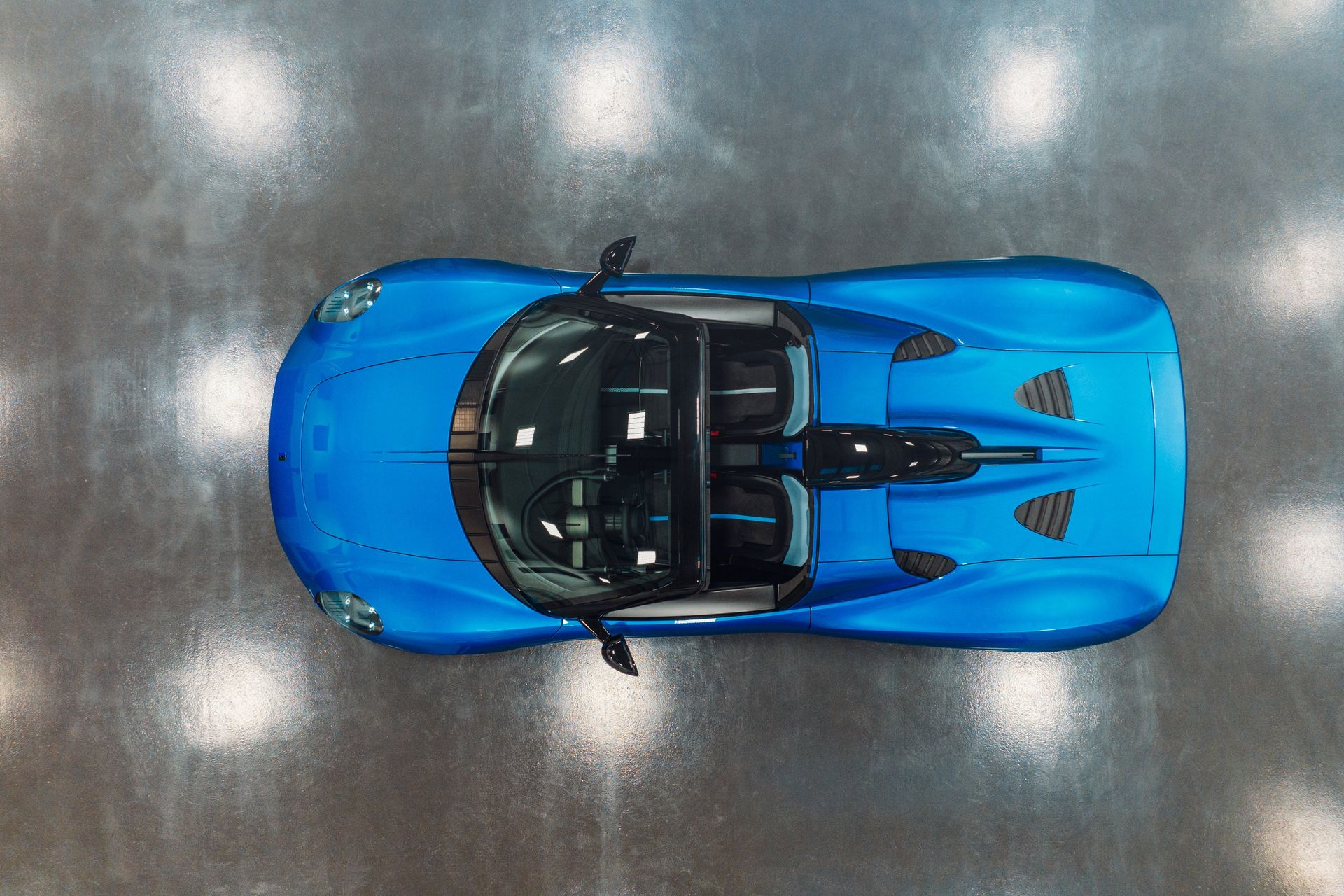 After a career that has ranged from building F1 cars for both Brabham and McLaren, to developing a cutting-edge conceptual city car, Murray set up a design consultancy in 2007. This was followed by the establishment of Gordon Murray Automotive, together with its halo car, the £2.36m GMA T.50. 
That car is just about to start customer deliveries, and will be followed by a limited number of track-only T.50s models. Last year, the GMA line-up was joined by the T.33, the 'baby' version of the T.50 with a commensurately smaller price, £1.37m.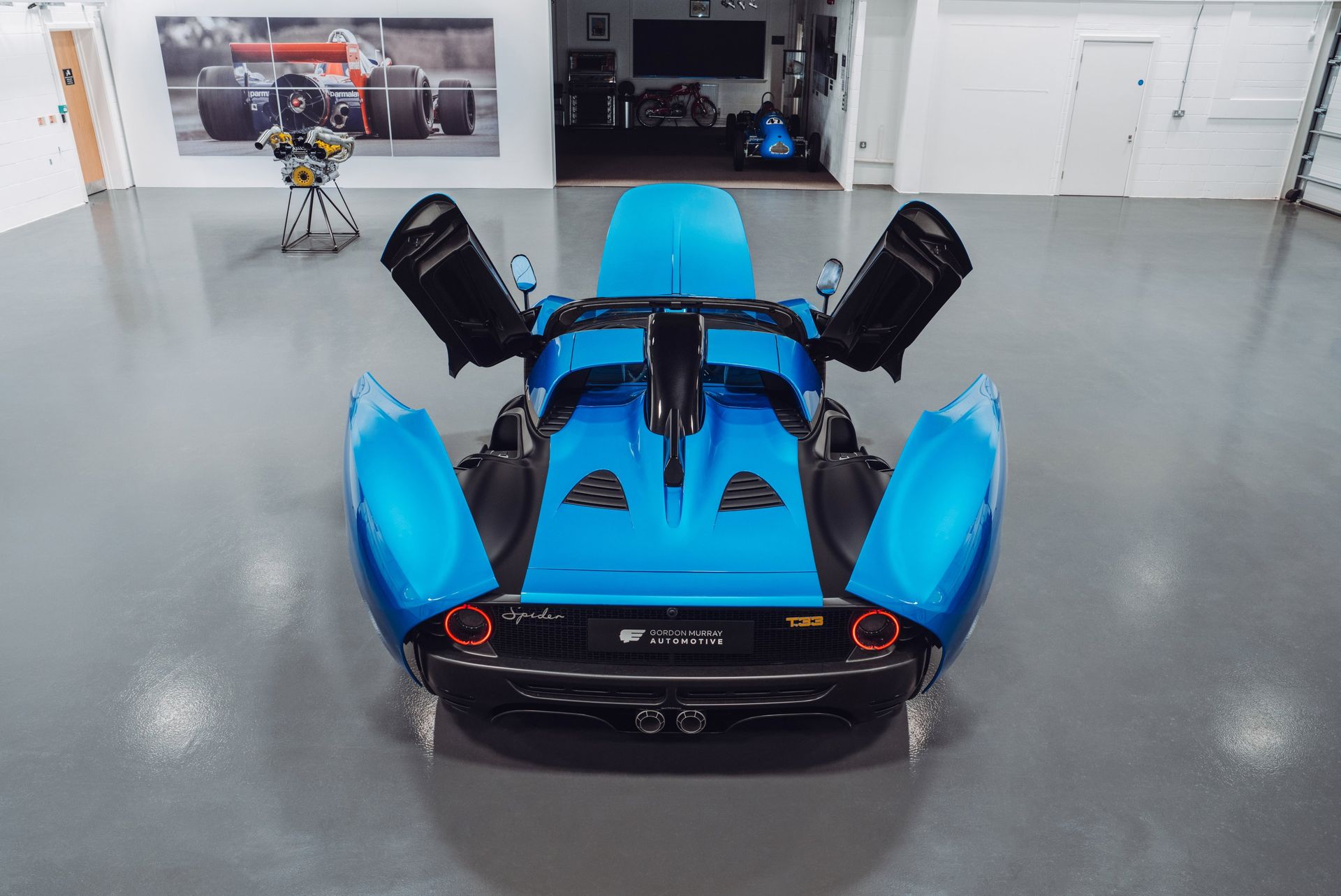 You'll notice that these prices are a touch lofty for a supercar; developing and building this calibre of machinery from scratch is a serious investment. With money no object, the fabled Murray perfectionism can be let loose. Yet rather than encourage customers to spend on exotic materials and finishes, elaborate paint jobs and gauche body kits, the T.50 and T.33 have a rare engineering purity.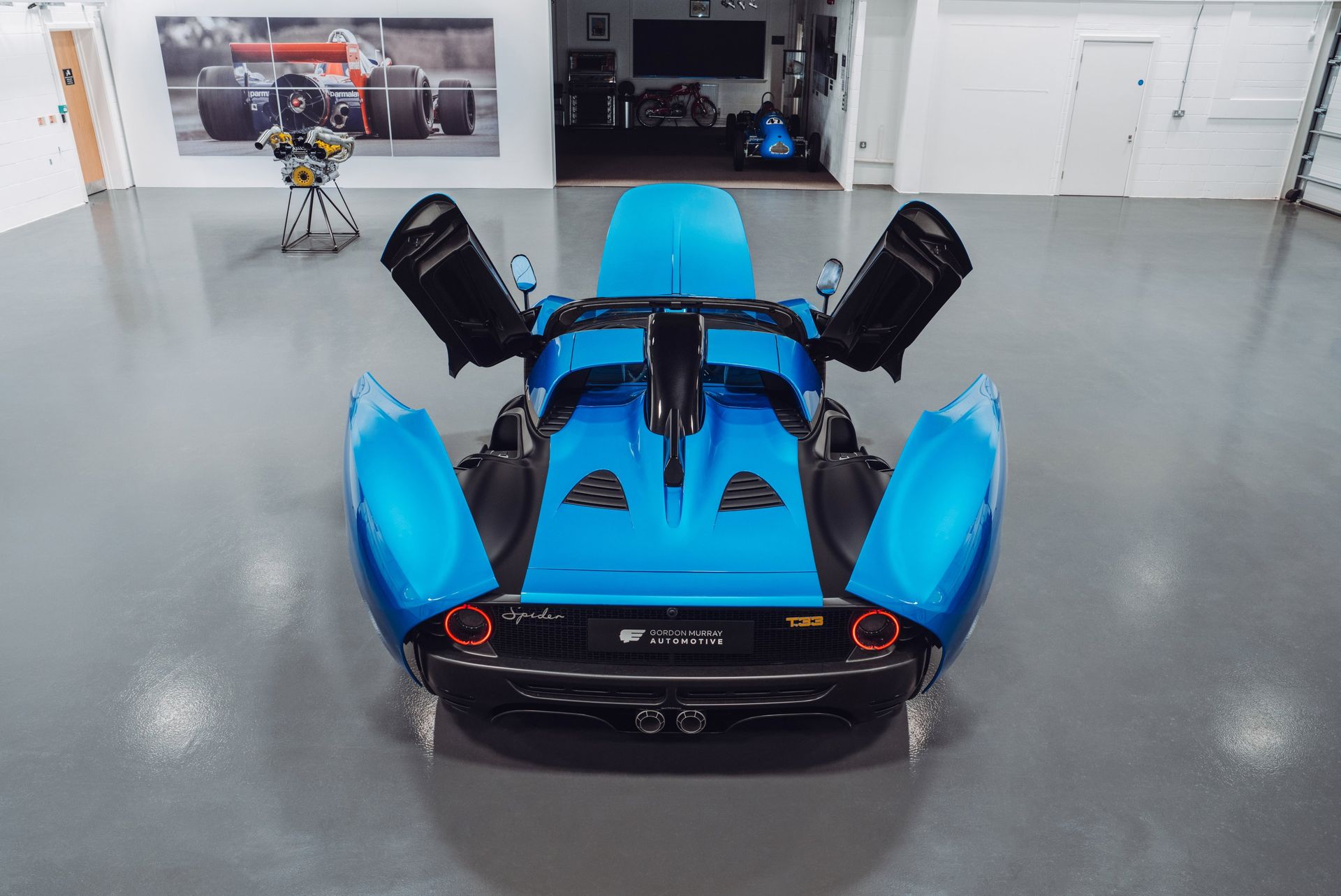 The company talks of seven core brand principles: 'Driving Perfection, Lightweight, Engineering Art, Premium brand, A Return to Beauty, Exclusivity and The Customer Journey.' This is also the reason why the T.33 is more compact and less ostentatious than the £1m+ offerings of rivals like Ferrari and McLaren, as well as being rather more practical.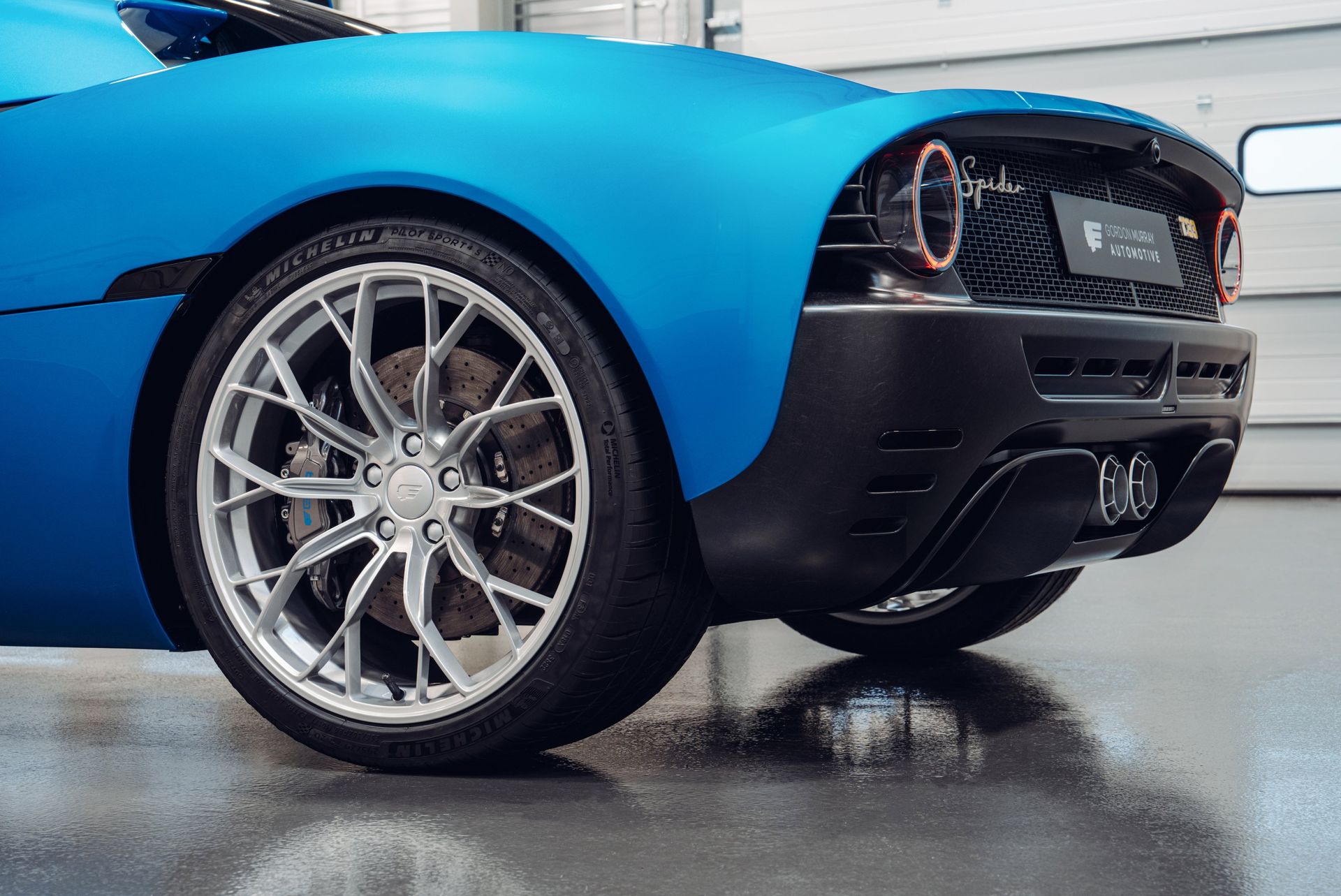 In addition to a front trunk, additional space for luggage is concealed within the car's flowing flanks, while the overall length of 4.4m means the T.33 is more akin to a Porsche 718 than a 911. These things matter, because the relatively compact T.33 is much easier to live with than its long, broad-flanked peers, easier to place on the road at speed, let alone when it comes to parking.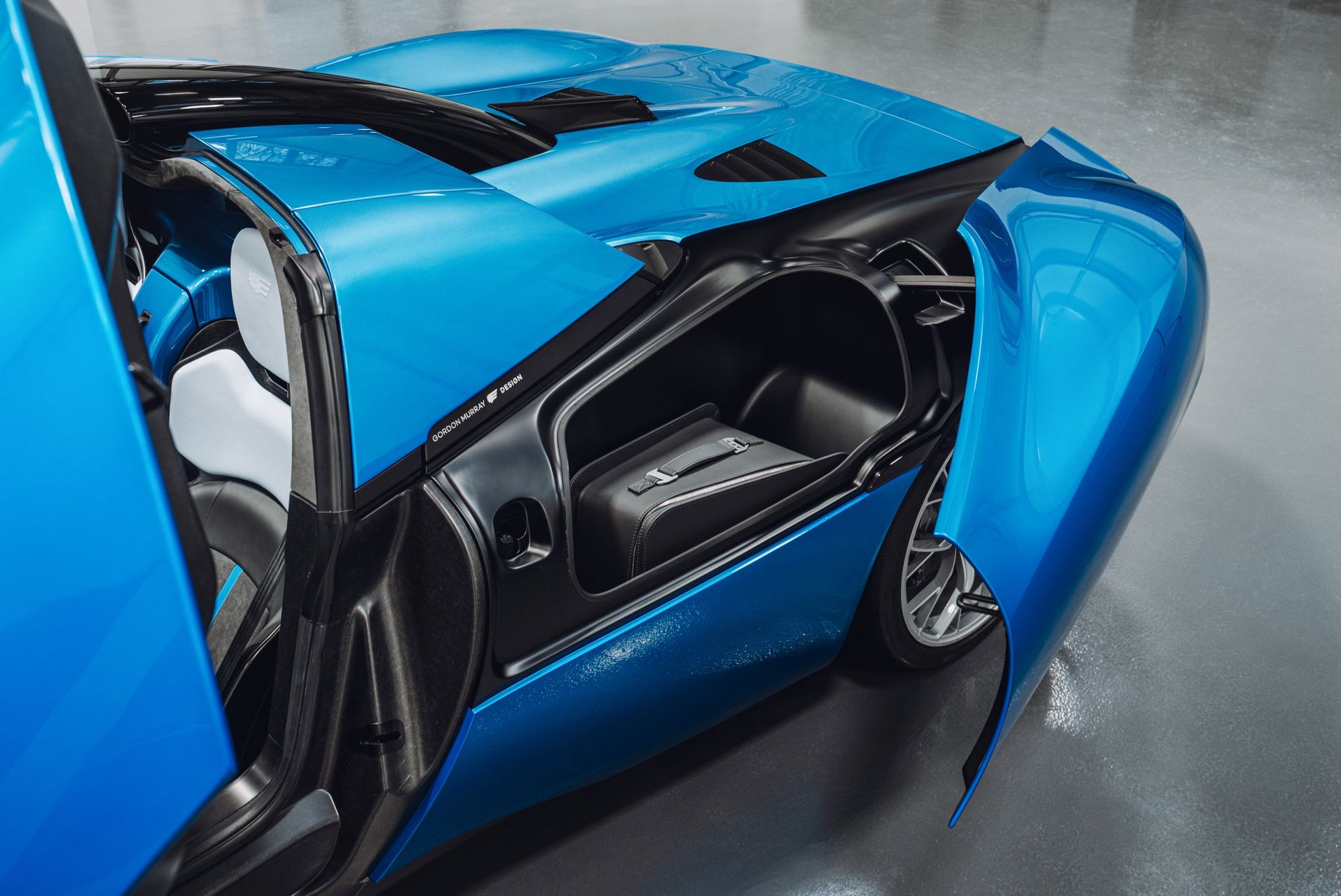 Rather than add weight with a complex folding hood, the Spider goes al fresco by removing the two carbon composite roof panels, which stow in the front. The rear glass can be dropped down into the bulkhead, effectively removing any barrier between the 617 PS V12 and the driver.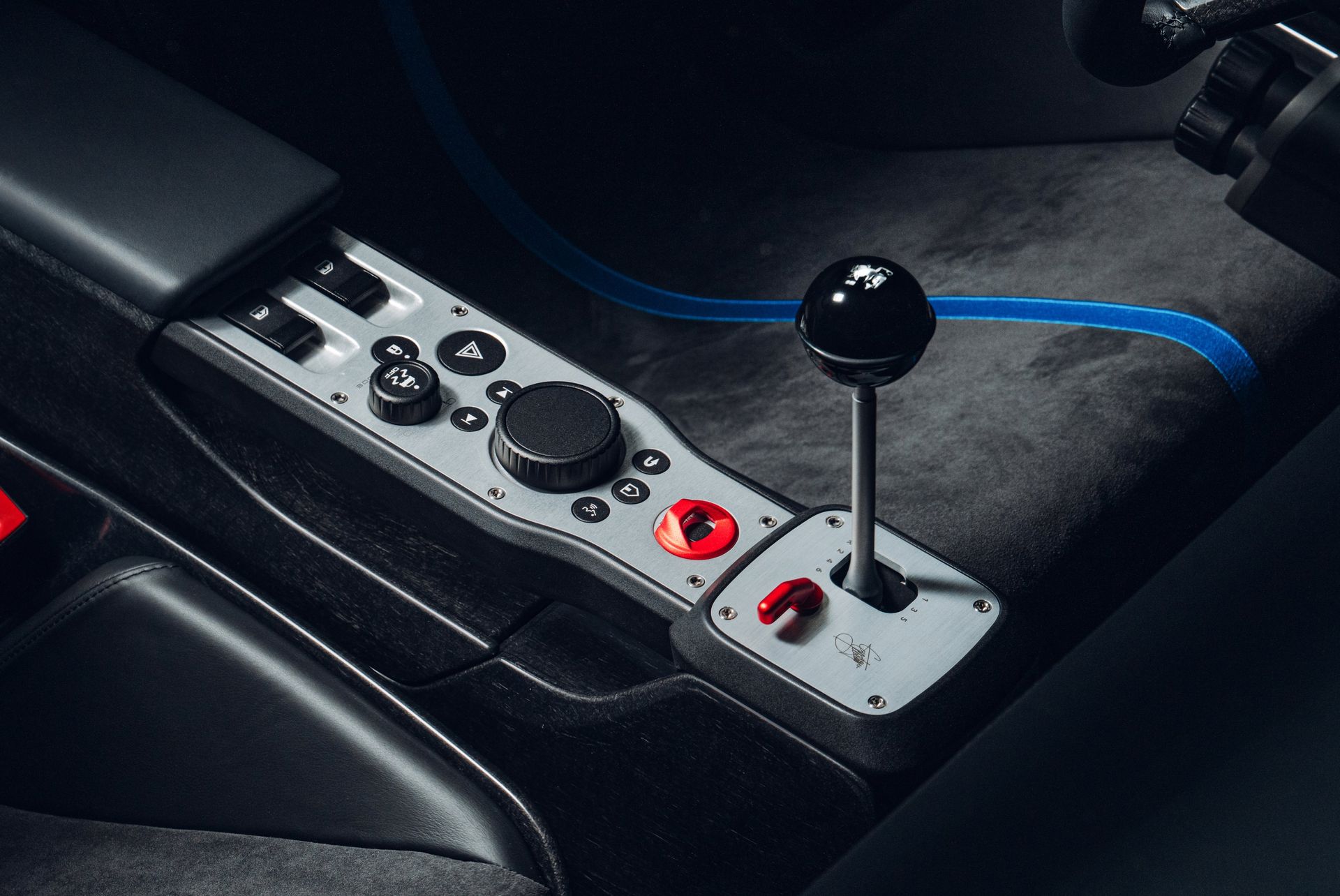 Murray and his team emphasise the usability and purist driving experience of the T.33 Spider. There are four simple design themes, including 'one with a palette inspired by Gordon Murray's love for a tropical shirt,' apparently, which isn't shown here. It's a testament to what you can achieve for the kind of customer who have the nerve and ego to relish using a £1m+ car every day.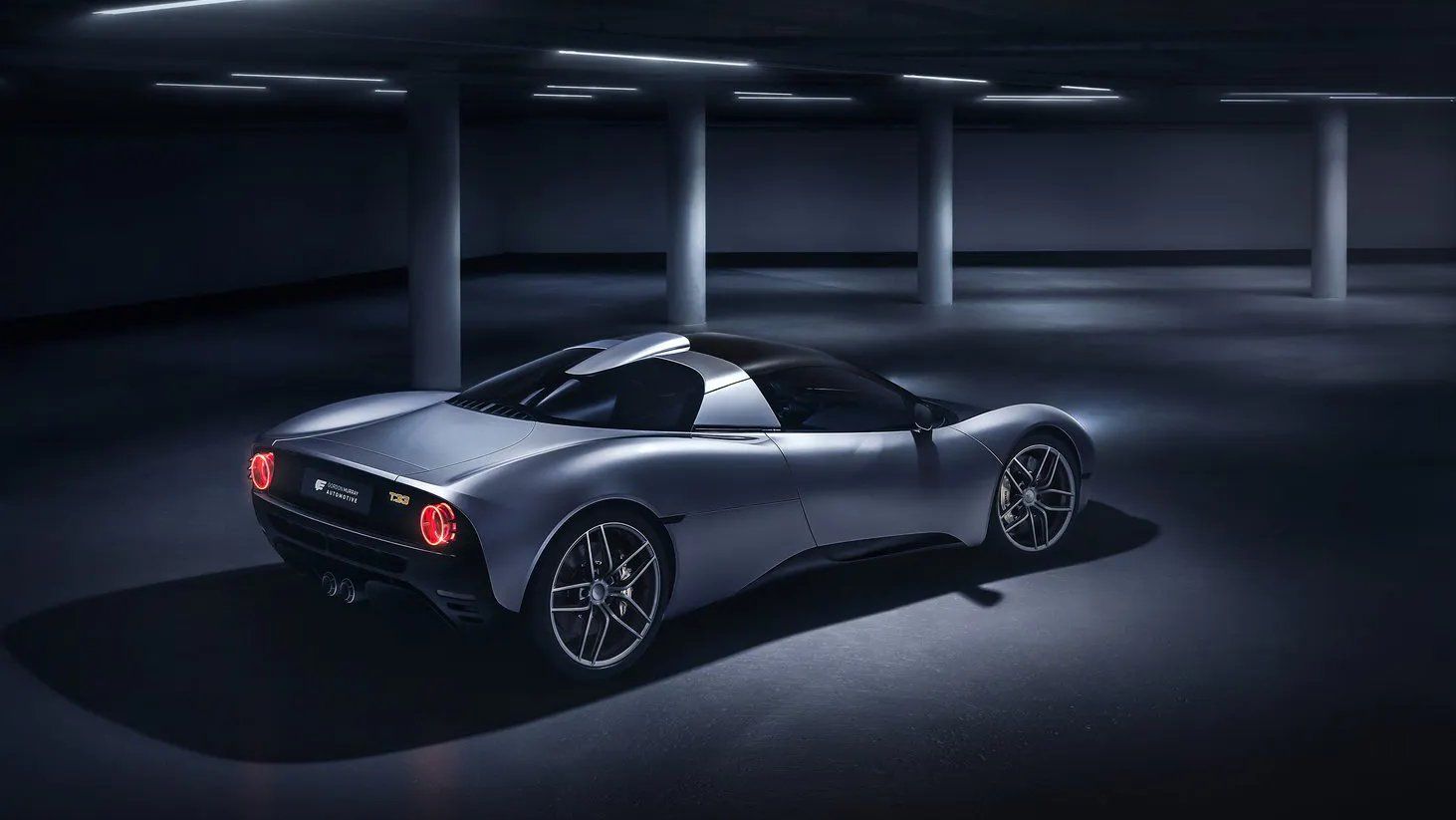 Next up from GMA will be a hardcore T.33s version, followed by the third vehicle in the GMA roadmap. Originally, that was planned to be the company's first hybrid – a delectable prospect given Murray's obvious skill. But the apparent stay of execution for the internal combustion engine might push that development back even later in the decade.
What's in no doubt is that this is a truly beautiful car, with proportions and details that are timeless without being beholden to cliché. Despite its strictly limited output, Gordon Murray Automotive is building a global eco-system, from its new factory in Surrey in the south of England, to 14 Service Support Centres around the world. Who knows what his exceptionally skilled team could achieve if they targeted their talents at transport design for the masses? 
Gordon Murray Automotive T.33 Spider, from c£1.89m, GordonMurrayAutomotive.com

link