I have a 2018 VW Polo GTI, 2021 BMW M340i and a 2022 Mahindra Thar P HT AT.

BHPian robimahanta recently shared this with other enthusiasts.
It has been a while since I uploaded a car ownership thread. I got busy with the mundane stuff and myriad social media groups kept me engaged. Neither am I an engaging story teller nor am I an engineering geek. Most of my experiences are just gut feel and a personal opinion and I do not insist on others taking those seriously. I am not attached to my cars and use them like just any other tool. I am not someone to give my car any names and I am definitely not a believer of "my car is the best car" philosophy. I neither believe in "one car do it all" nor I feel a high revving natural aspirated engine is the best thing after sliced bread (unless it is a 911 GT3).
I love to embrace new technology and not into heritage at all. I will take a 992 any day over a 996. Since last 25 years, I have been driving petrol cars (Zen, Alto Vxi, Ford Ikon 1.3 , Ford Fiesta 1.6) and since 2010 I have been a fan of turbo petrol cars. I will always stick to petrol and eventually move to full EV as the infrastructure improves. I will never buy a diesel car.
Some of my past ownership threads include the Laura 1.8 TSI and the Polo GT TSI.
This thread is going to be about my current ownership experience.
I have a 2018 VW Polo GTI, 2021 BMW M340i and a 2022 Mahindra Thar P HT AT.
I am not going into extreme details about each car as that has been done in detail already in the forum. I am not going to go into nit-picking about very minor details about some silly buttons, for instance. I will just mention the things I like and dislike about each car, the ownership experience and the modifications/accessories which I have carried out.
Having said that, this is merely going to be a personal opinion, the car choices and the modifications I made may not seem very rational to everyone, but that is not my point. I made those decisions to the best of my likings and my use cases, and I am happy about that.
Let's start in chronological order:
2018 VW Polo GTI (45000 km)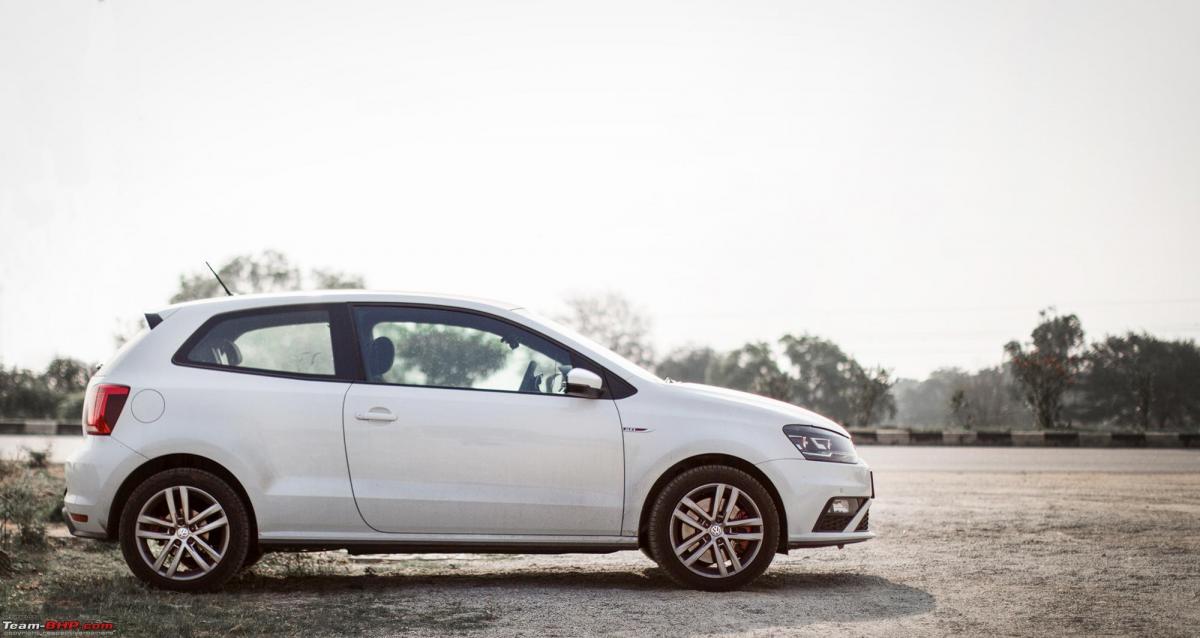 I had the VW Polo GT TSI (one of the early adopters in early 2013) and loved it. When VW launched the GTI in late 2016 I was honestly quite disappointed with the pricing. In December 2017, I got some info that the last few unsold cars were being sold at a huge discount. I bit the bullet and got one of the last GTI's in India in early 2018 for 15.9 ex showroom. The GTI is not about value propositions or rational economics, it is pure driving joy. A car you buy with your heart and not your head (this is going to be repeated again).
Likes:
A perfect sleeper hatch. 192ps was considerably warm those days, now with JCW and A45s etc., it may not be so.
Hardly anyone recognises the car and most think of it as some modified Polo. I get a rare thumbs up at traffic signals but mostly it is a regular polo with two doors. I can park it anywhere and no one will even notice it. Subtlety is part of the hot hatch formula.
Being a CBU, the build quality is amazing and even after 45k kms in Bangalore roads, there are no rattles whatsoever. The seats are amazing and audio sound stage is pretty nice too.
The power and handling combination especially in narrow ghat roads is exhilarating. The turn is amazing due to the short wheel base. The way you can zip through traffic is something to be experienced. The moment you turn in, the rear is through as well. It is a bliss in the ghats down south (especially when you use the paddles) as well in Bangalore traffic.
Fuel economy for a warm hatch. I get around 13-15 kmpl on the highway.
All four wheel disc brakes work extremely well to cut speed. It is very reassuring.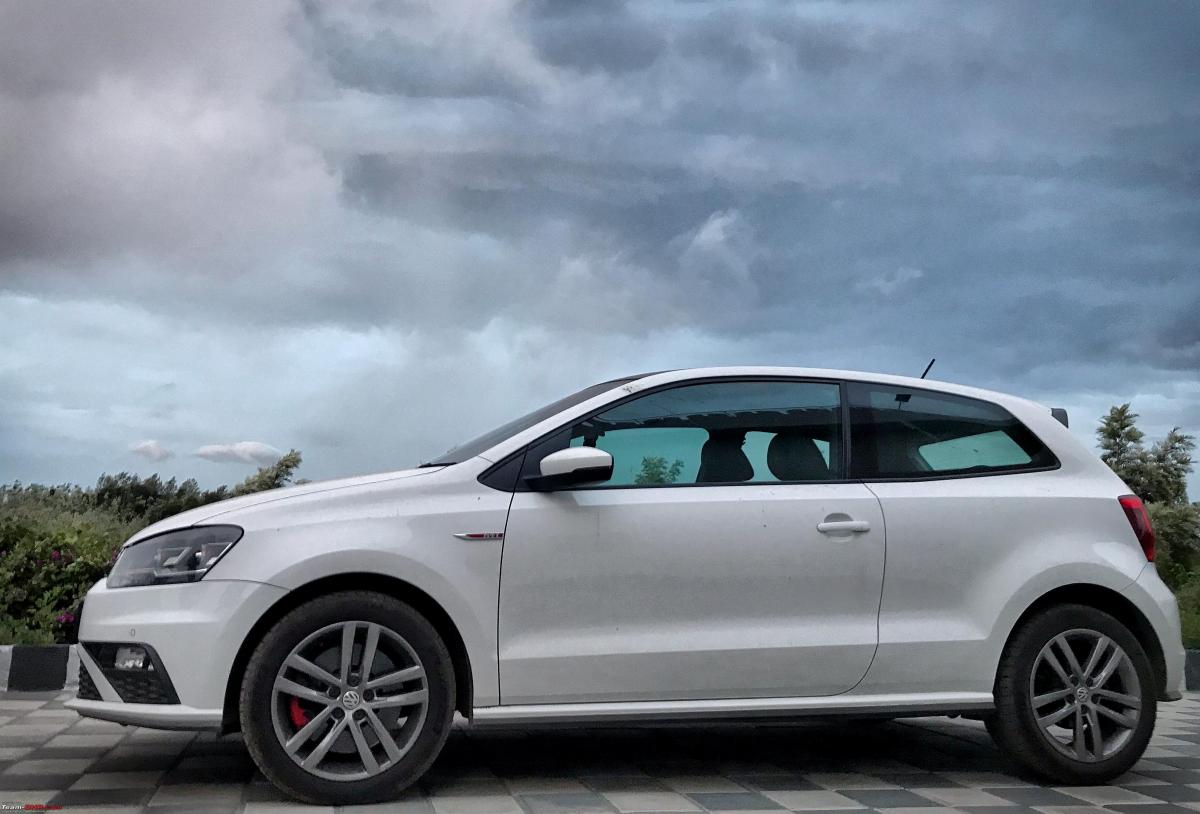 GTI tartan seats are special with the bolstering and comfort.
Very happy with the VW service, I got a service package and it comes to around 10k per service.
Typical exclusivity in India of saying 99 cars and selling at least 150.
Dislikes/Nit-pickings
The steering is vague and light just like any other VW. The sports mode is too aggressive and not suited for daily driving. The exhaust makes a snarl but is overall quite disappointing.
The damping is pretty stiff and you feel each and every undulation. Due to the short wheelbase and stiff damping, it is very skittish during high speed highway runs. A simple expansion joint will throw you off. It is a car meant for the city, narrow ghat sections and pristine tarmac. However, it is still much better than the Cooper S when it comes to comfort.
No Apple Carplay or any fancy gimmicks (no rear camera, auto lights or wipers, keyless entry, start stop etc). Front and rear parking sensors are there though.
Space is a constraint and is mostly a two person car. Again, it actually has more space at the back than a regular Polo due to the scooped out seats in the front. Just that ingress and egress is an issue and the small rear windows make it a tad claustrophobic.
The LED headlights are pathetic when it rains.
Constant worry regarding the 7 speed dry clutch (DQ200) reliability. It has the inherent DSG jerkiness in the first two gears.
Annoying Auto Start Stop just like most other VW cars.
Weird 125/70 R18 space saver sizing.
Modifications
I didn't want to tinker much with this car as it's a VW under warranty.
I got the OEM GTI armrest and 3D max spider floor mats.
The stock tyres weren't that great and were in an odd size (215/45 R16 Bridgestone Turanza). I replaced them with Michelin PS4 205/50 R16, it has made a whole lot of difference in the grip levels even though it is a tad smaller than stock.
My stock battery (Moll EFB) failed in two years and I got myself a Varta AGM battery (same as the UK spec GTI).
Sensairy internal TPMS system. I get the tyre pressure and temperature on my phone. The app has improved a lot over the years.
Some pictures:
Did a few rally's
With a VRS
The black roof wrap
Other random images over the years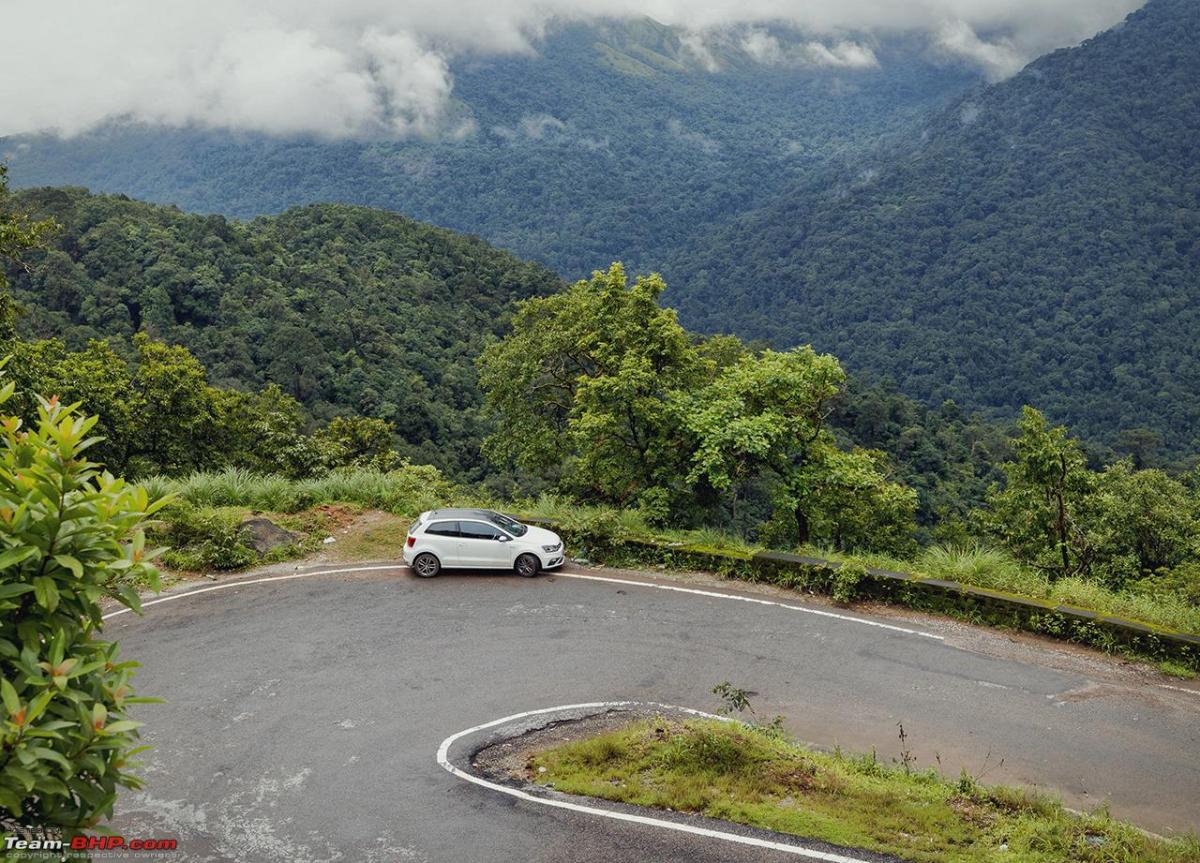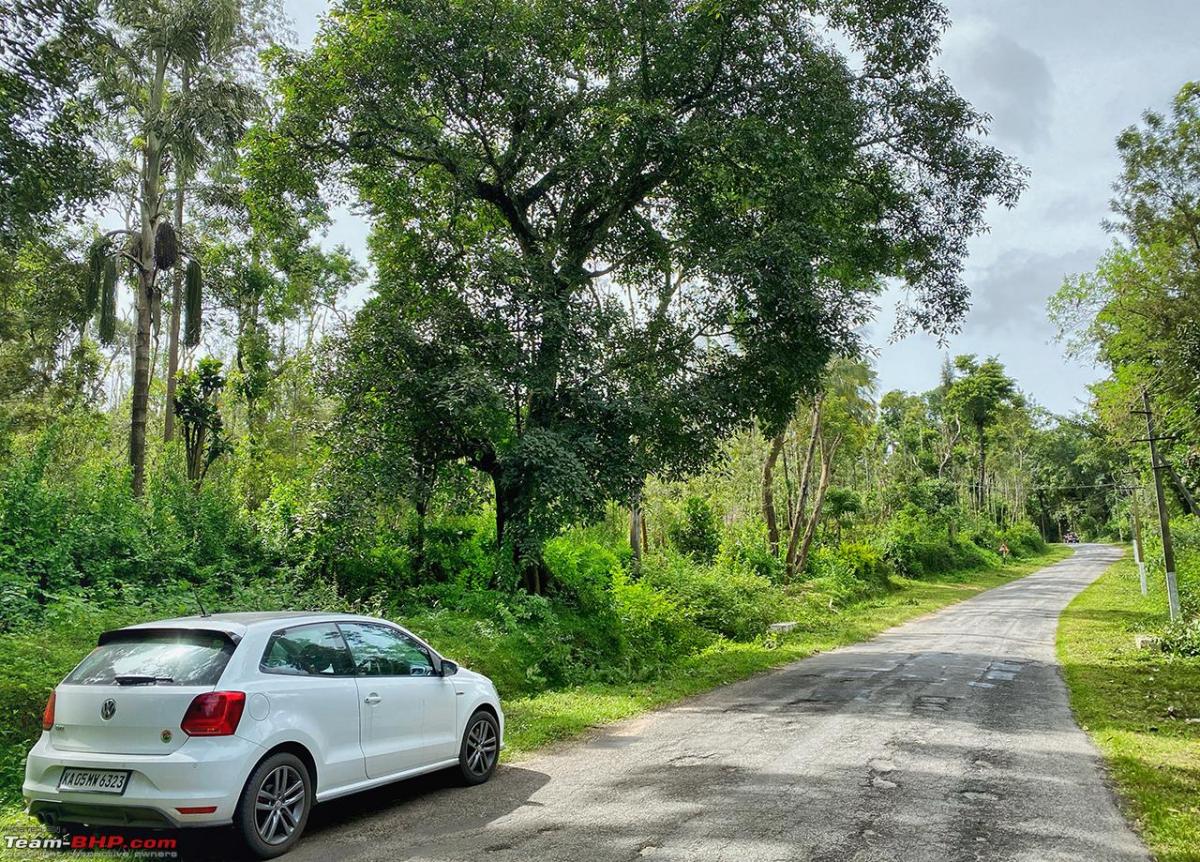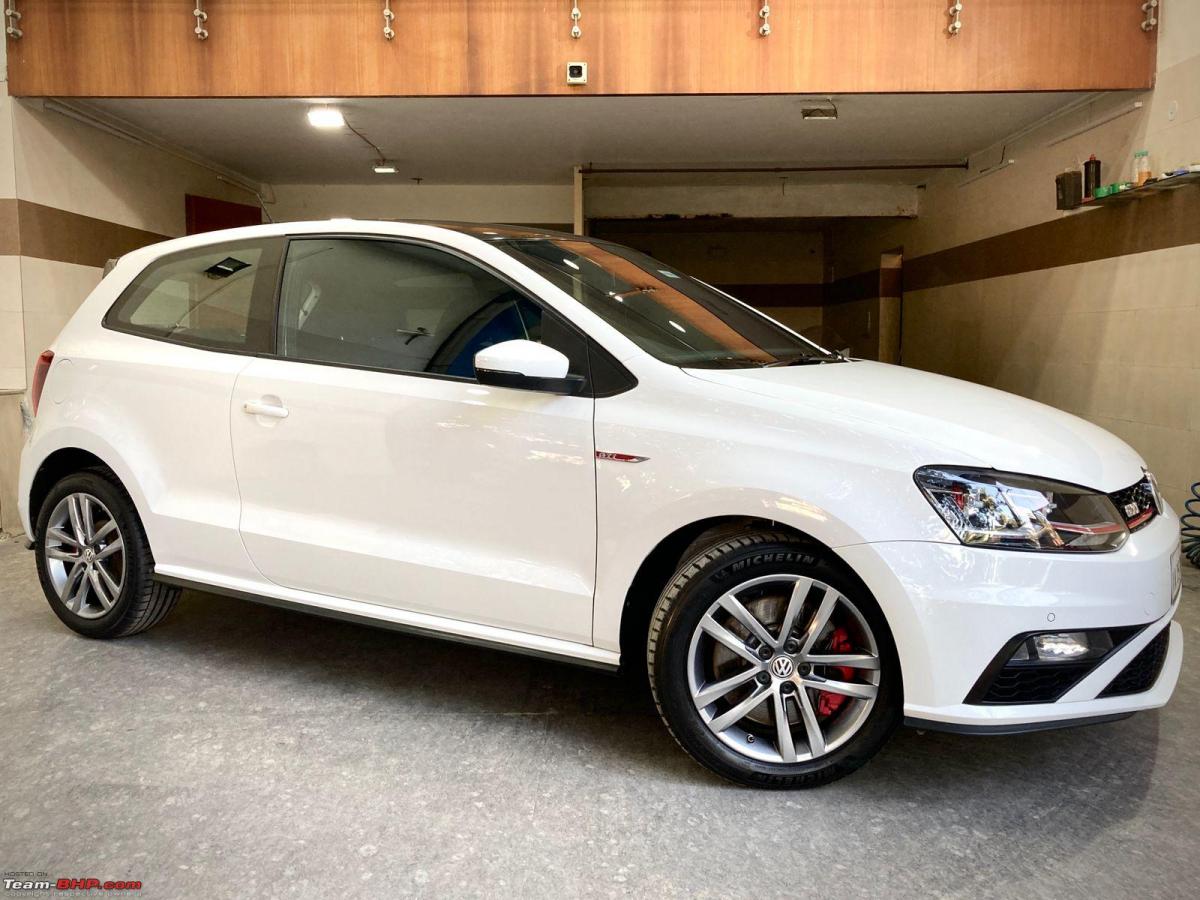 Continue reading BHPian robimahanta's ownership report for more insights and information.

link