We've written before about how the Romanian brand Dacia has carved itself a niche within affordable utility design, eschewing the ever-increasing levels of luxury that define modern SUVs in favour of a rugged, low-cost aesthetic. Cars like the Duster (opens in new tab) and the ultra-functional Jogger (opens in new tab) are a welcome departure from the industry's relentless emphasis on premium materials and finishes.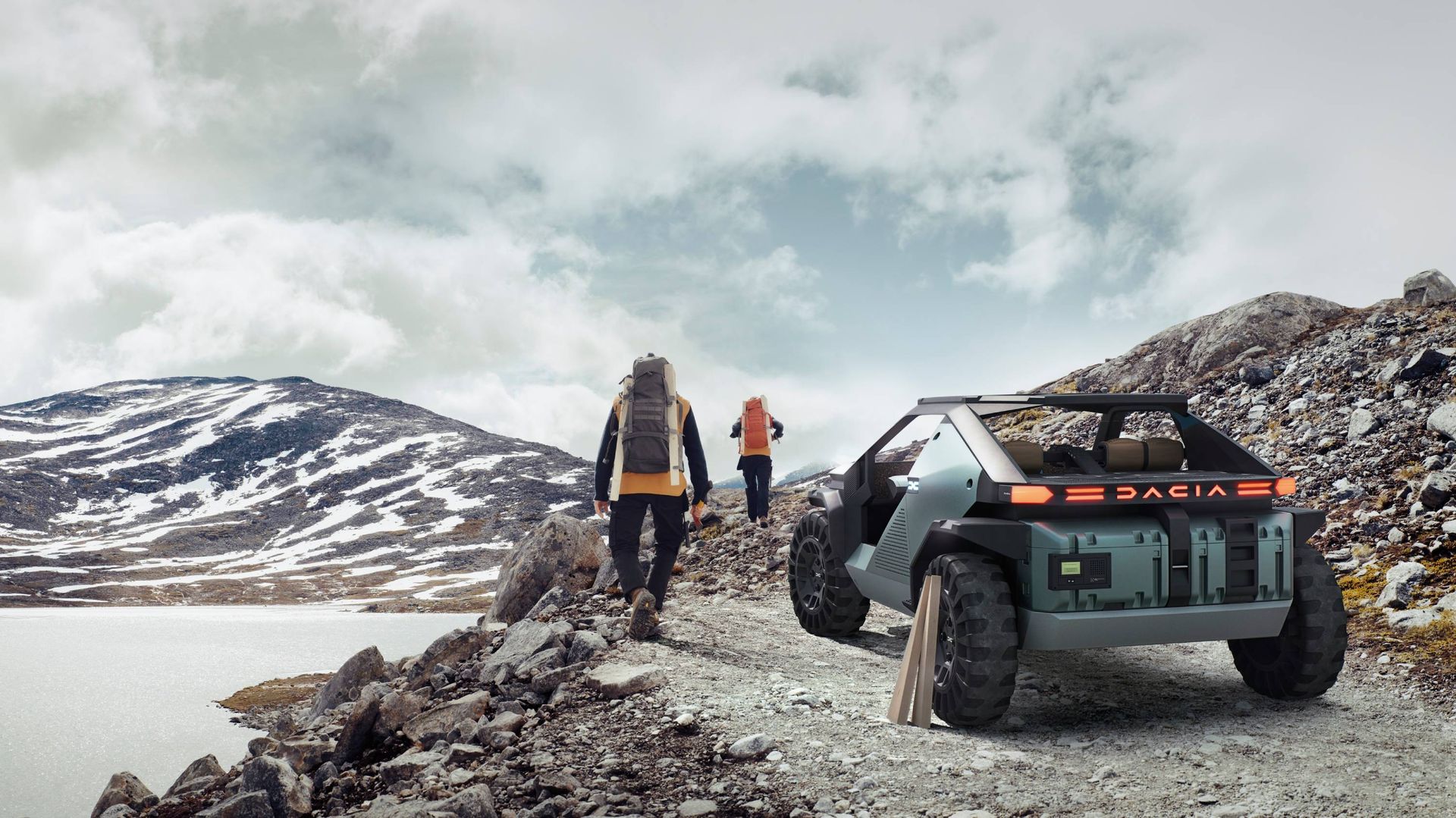 The company – a sub-brand of Renault – continues to strike out on its own, finding a sweet spot in amongst the fiercely competitive volume car-making business. This week saw another bold design statement in the shape of Dacia's Manifesto concept car, designed to explore how the company can go further while retaining its essential DNA.
'We've redefined the company's brand pillars,' says design director David Durand. 'There are now three components: essential but cool; robust and outdoor; and eco-smart.'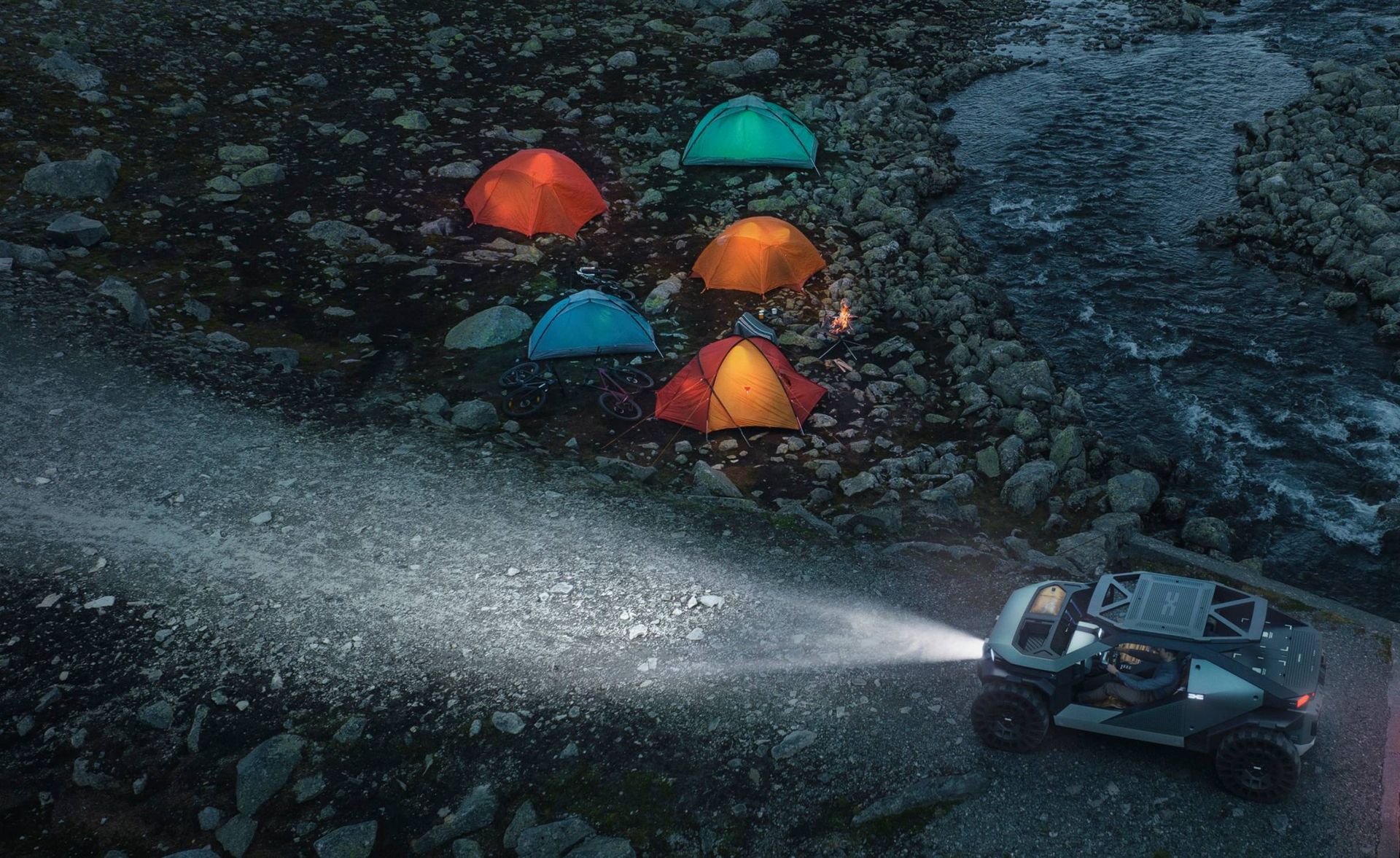 This car is a concept, pure and simple, with no ambition for a road-going version. That's not to say that elements of the design and proportions might not be carried over into future Dacia models, as well as some of the interior and exterior details and – most likely – the materials palette. Durand set his design team the challenge to push the brand values to the extremes.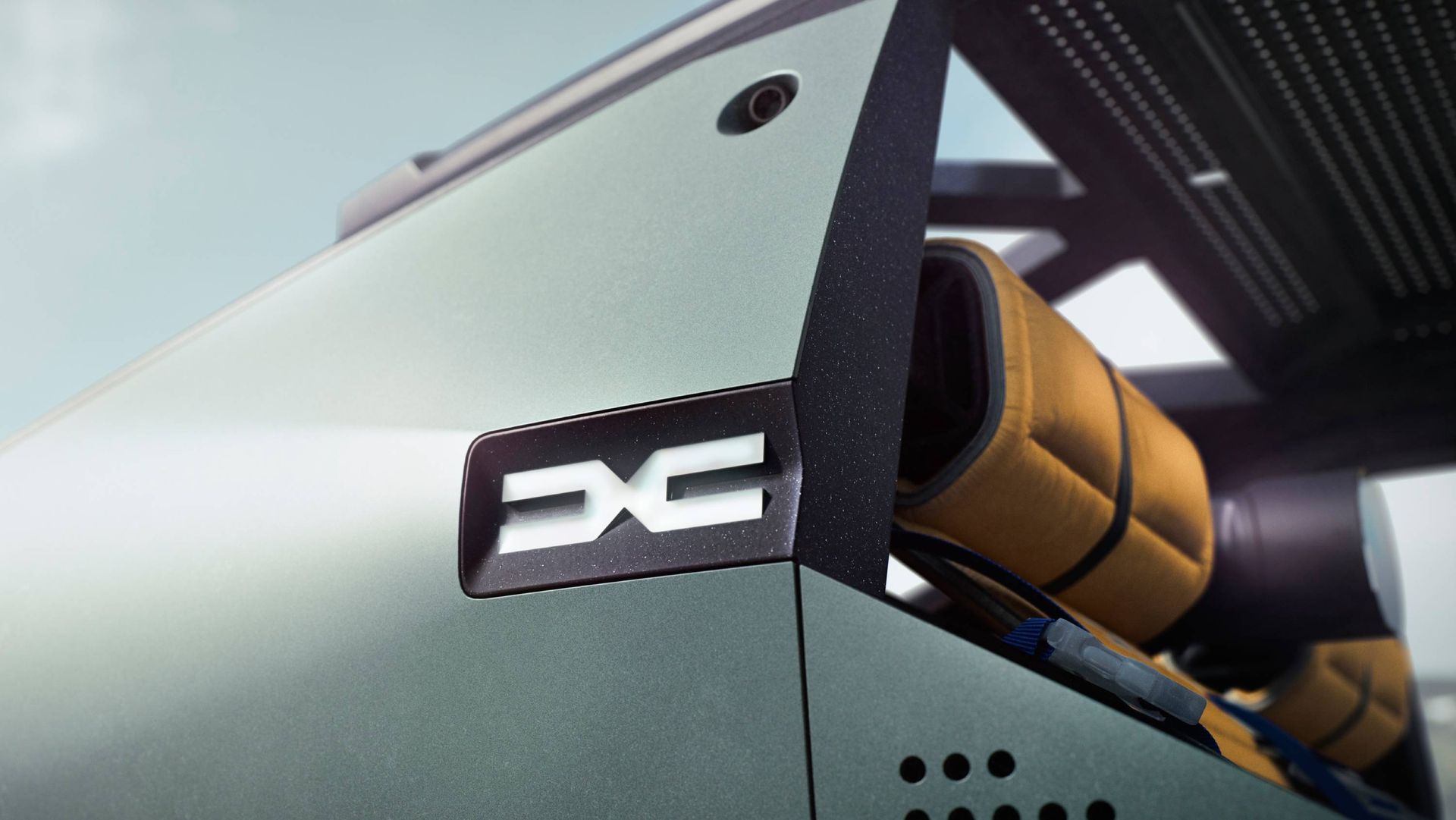 'For us, it's been interesting as it's a way of experimenting with the focus on outdoor activities,' says Durand. Both Duster and Stepway are rugged, off-road capable cars, SUVs for the post-SUV era, that have found favour in rural areas and with those who genuinely need a competent, go-anywhere car without the expense or weight of a luxury, gadget-laden interior.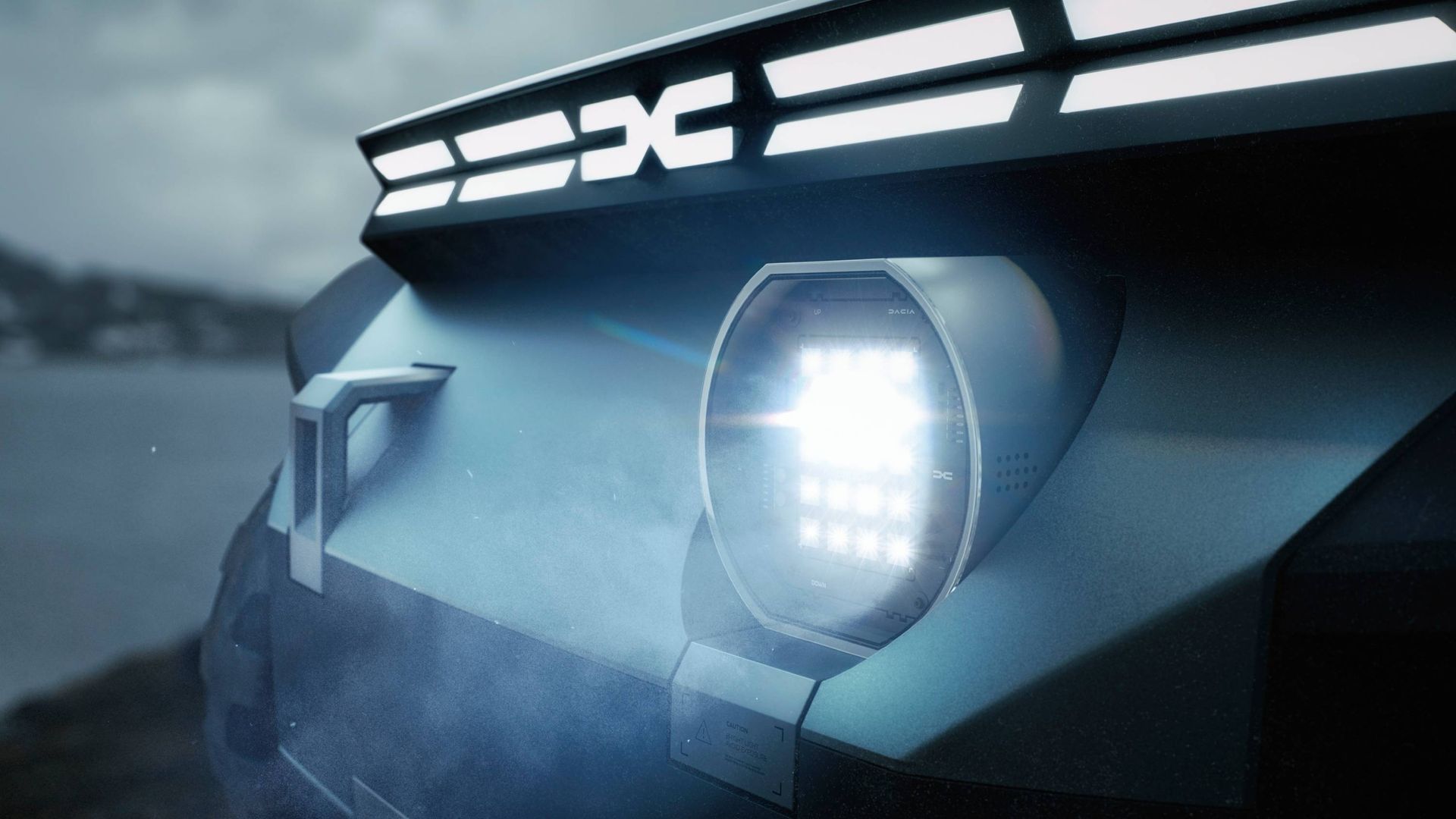 At 3.6m long, the Manifesto is ultra-compact. 'Essential is a good word,' the designer says. 'With our products, we're always looking to see what we can take away.' The concept goes to extremes – there are no doors or windscreen, and forward illumination is provided by a single central headlight that can be removed and used as a torch.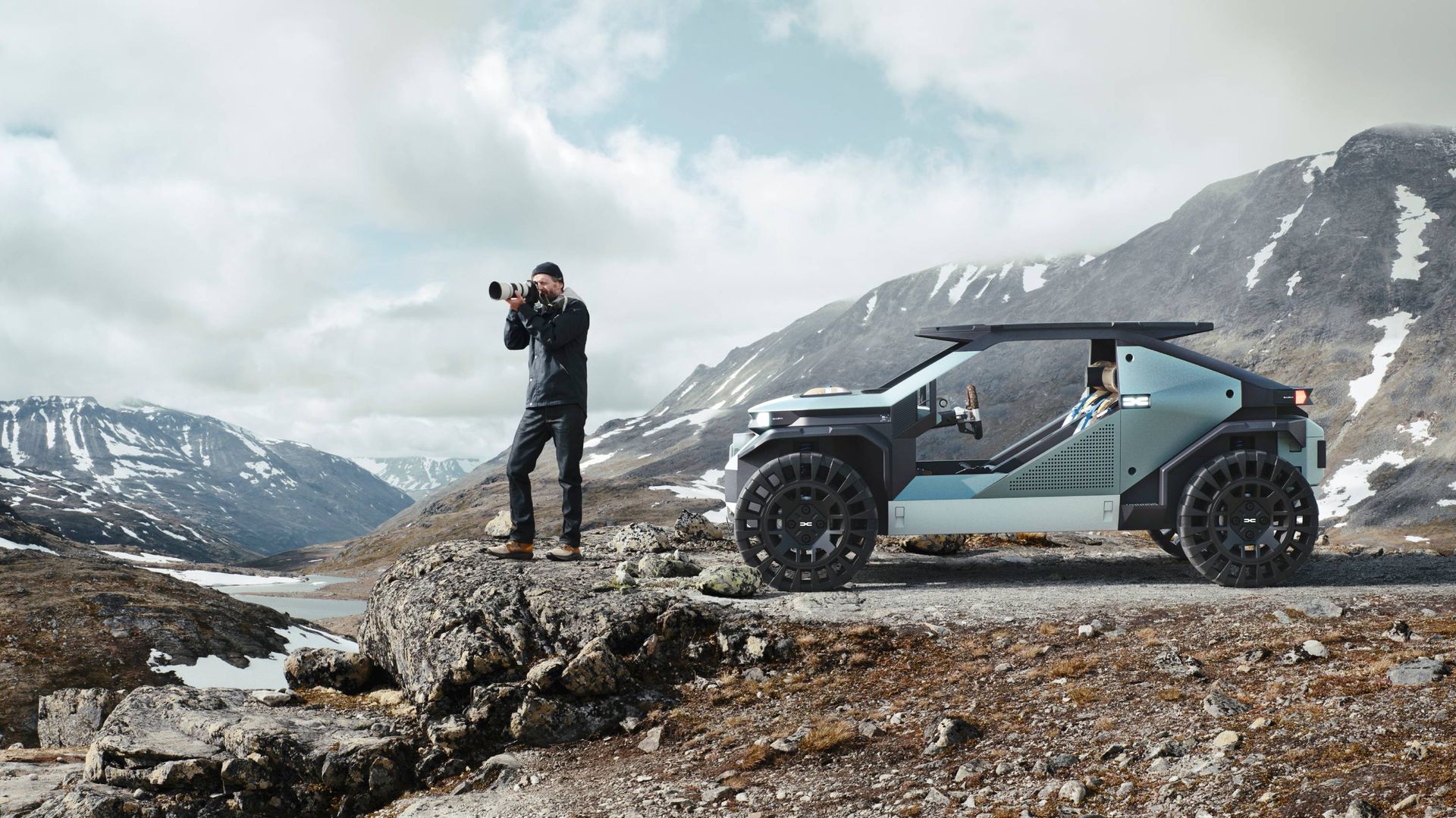 'The goal was to create a car to support outdoor activities like camping, rock climbing, forest ranging,' says Durand, pointing out that Dacia is one of the sponsors of the annual UTMB trail-running event around Mont Blanc. 'We don't care too much about performance,' he adds. 'We wanted this car to be light, agile, and able to go anywhere.'
If you could ever get behind the wheel, the elements would certainly be present, one of the reasons the concept has gone with a wipe-clean approach to the interior.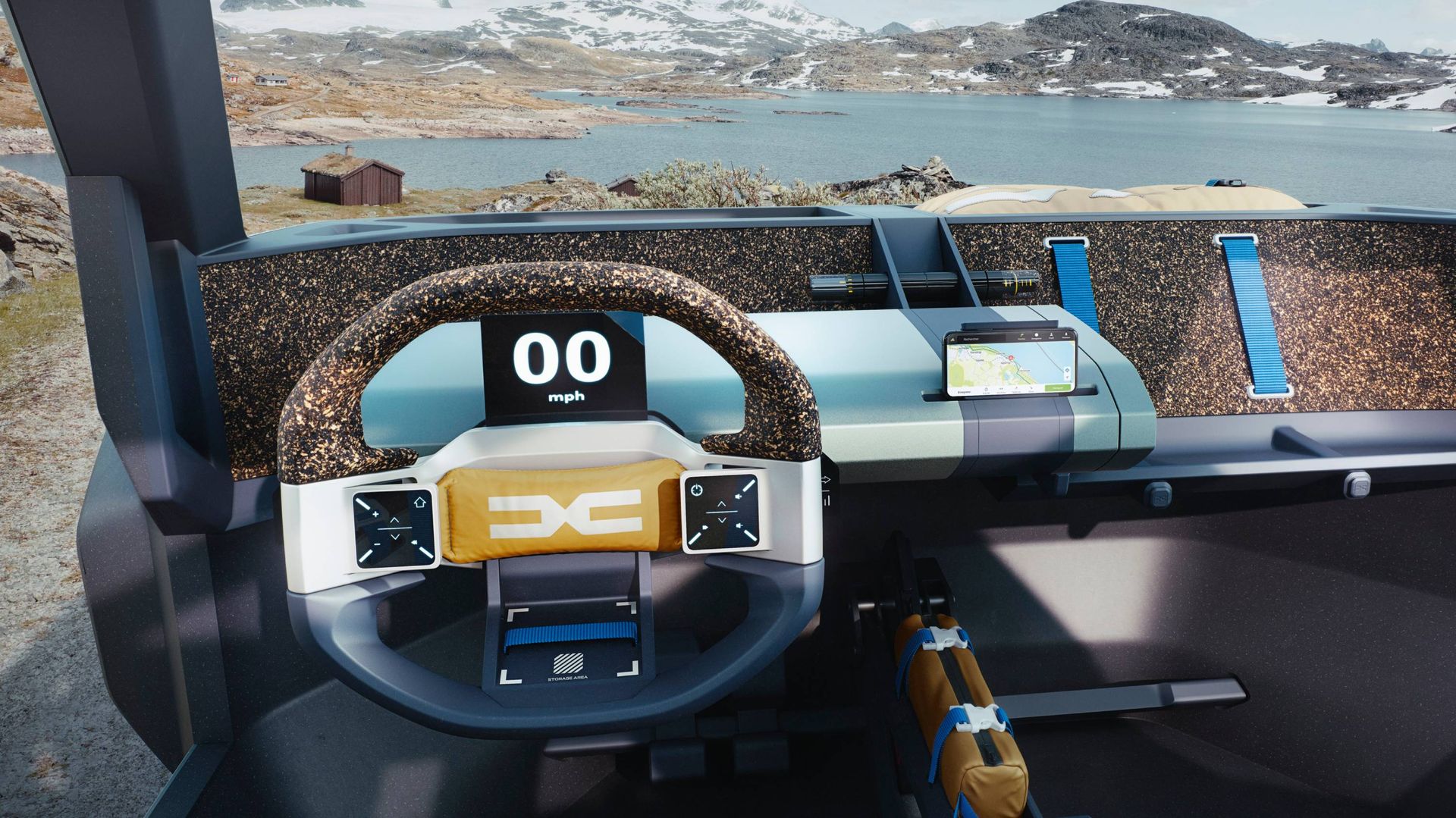 One of the primary materials is a new kind of recycled plastic, dubbed 'Starkle', developed by Dacia in collaboration with its suppliers and which will hopefully be seen in production cars soon.
This plastic is used for the dashboard, complete with tell-tale flecks of recycled material. The solid material also hides nicks and scratches.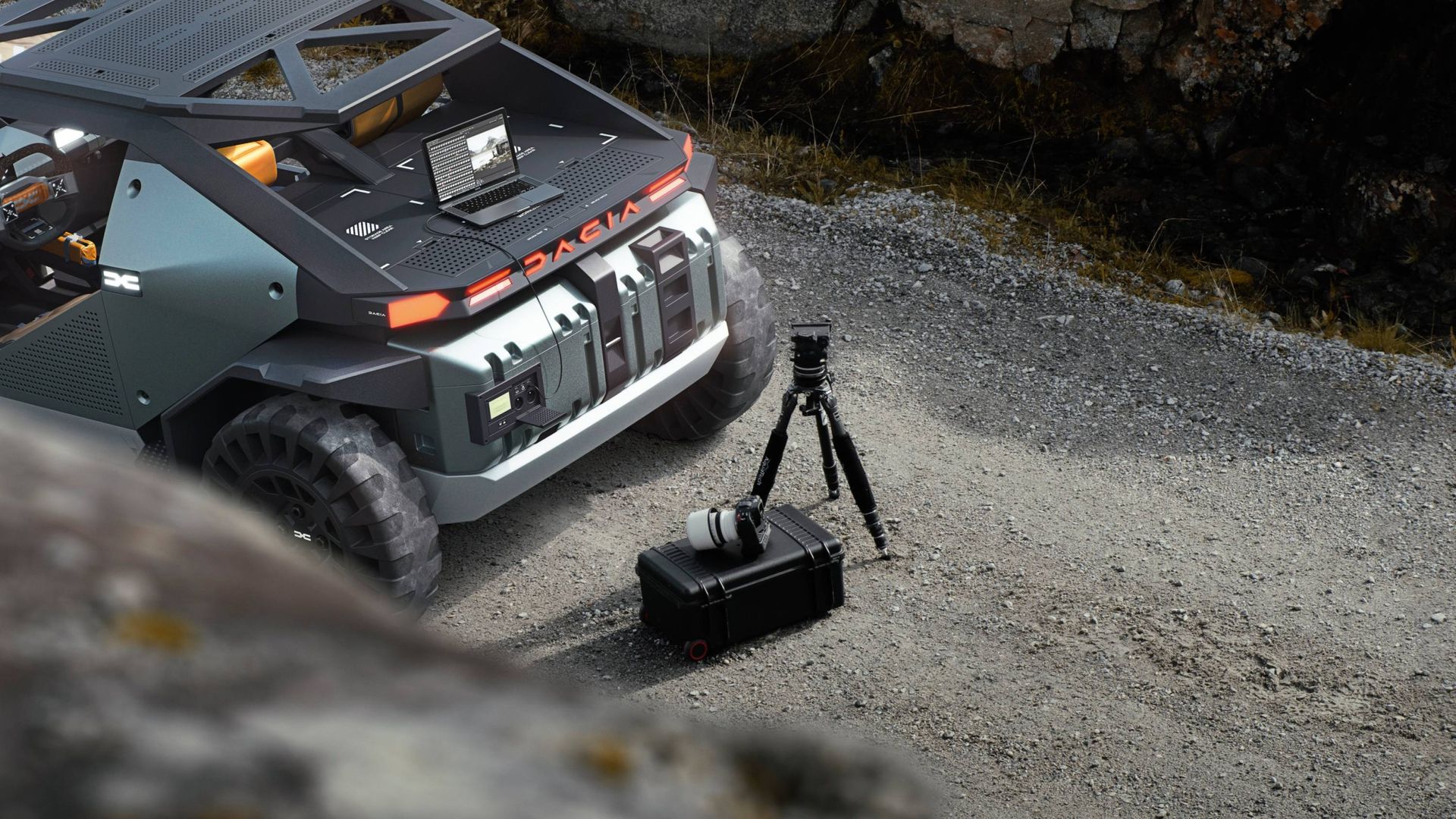 The Manifesto concept also has airless tyres, another technology on the verge of entering the mainstream. 'You don't need to carry a spare,' Durand points out. 'They're designed to last the lifecycle of the car and then they can be recycled.' By reducing all infotainment down to your own smartphone, the concept's interior is exceptionally minimal, with the addition of cork surfaces that you can pin physical maps – 'when you're away from mobile signal', according to Durand.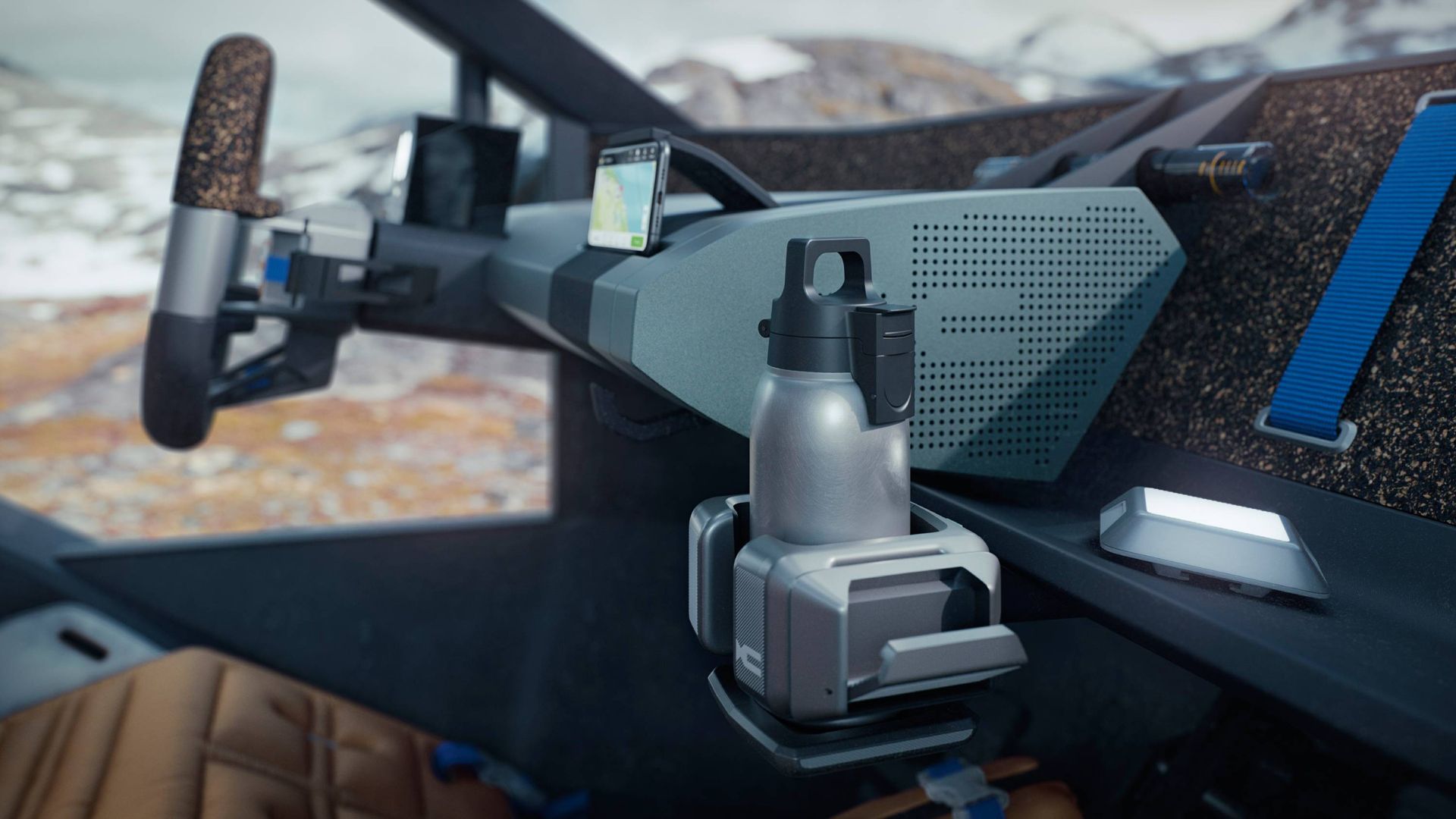 Dacia has also developed a modular accessory system, 'u-clip', which features a range of gadgets that can be placed in various places around the interior, with the idea that you take your water bottle and cupholder with you when you upgrade to your next car.
Little ideas like this could well come to fruition in the next generation of production cars.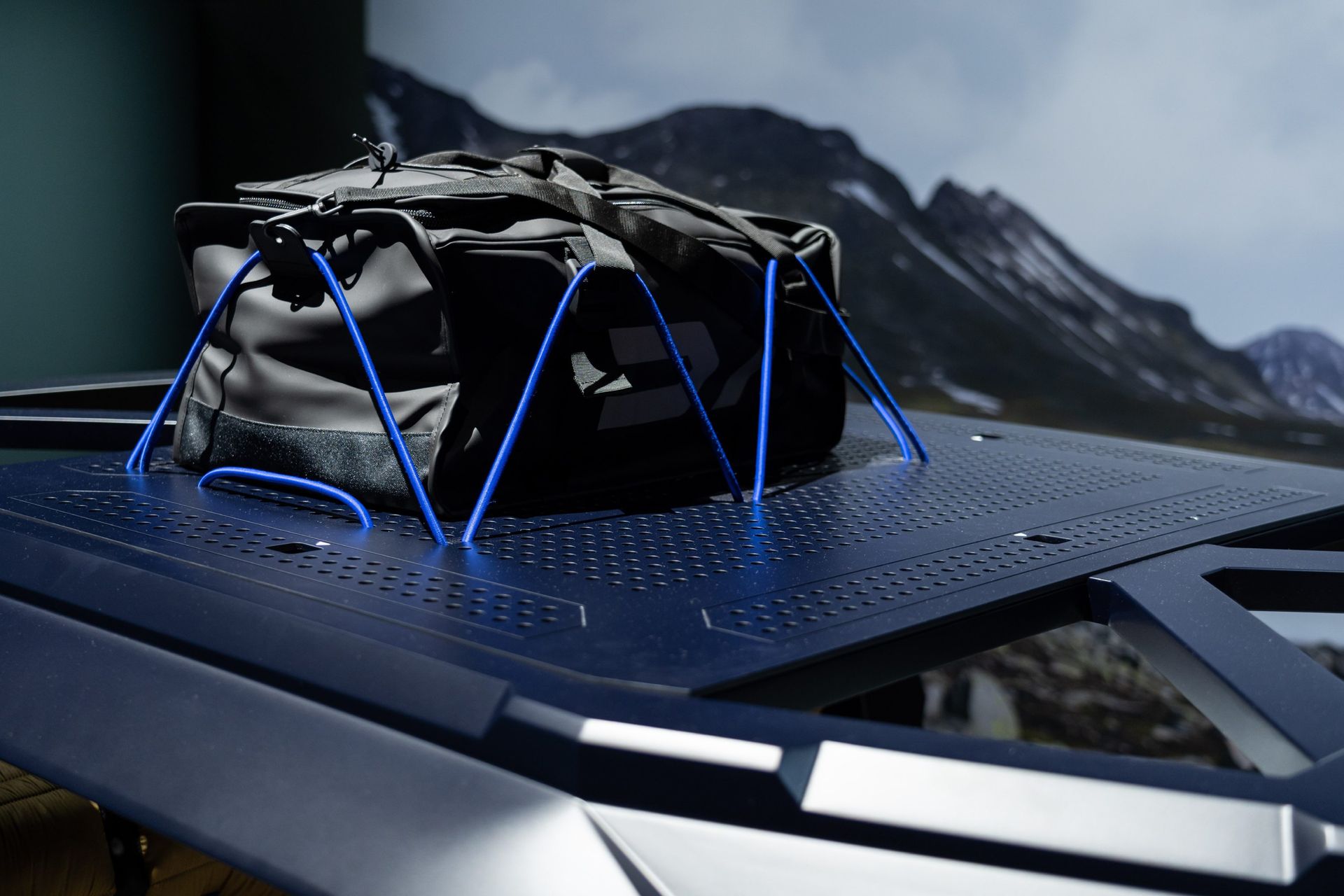 Durand won't be drawn on the powerplant, saying that this kind of car could be full electric or hybrid, with the ability to serve as a portable powerplant for tools – the rear deck can even double as a workbench.
Above the passenger compartment is a modular drilled metal roof rack, which reinforces the idea of the concept as a sort of automotive backpack.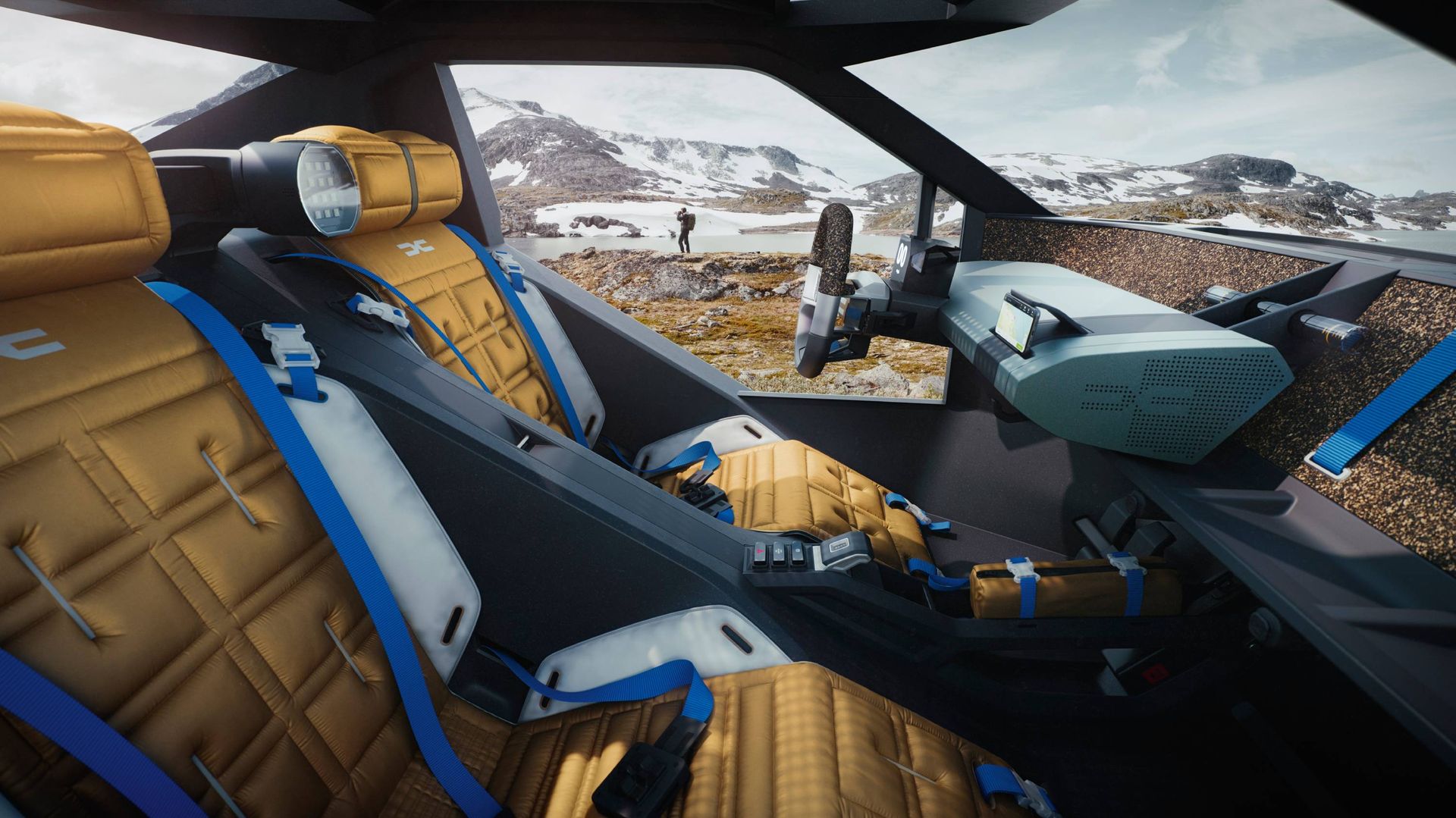 Seats are made from waterproof sleeping bag material, easy to remove, use, and wash. 'Outdoor activities are really very strong with our customers,' says Durand. 'We're coming up with ideas like how you can turn a Jogger into a simple camper van, for example, or tents that can extend the interior of the car. It's something people are looking into more and more, whether it's wild camping, festivals, or even visiting friends.'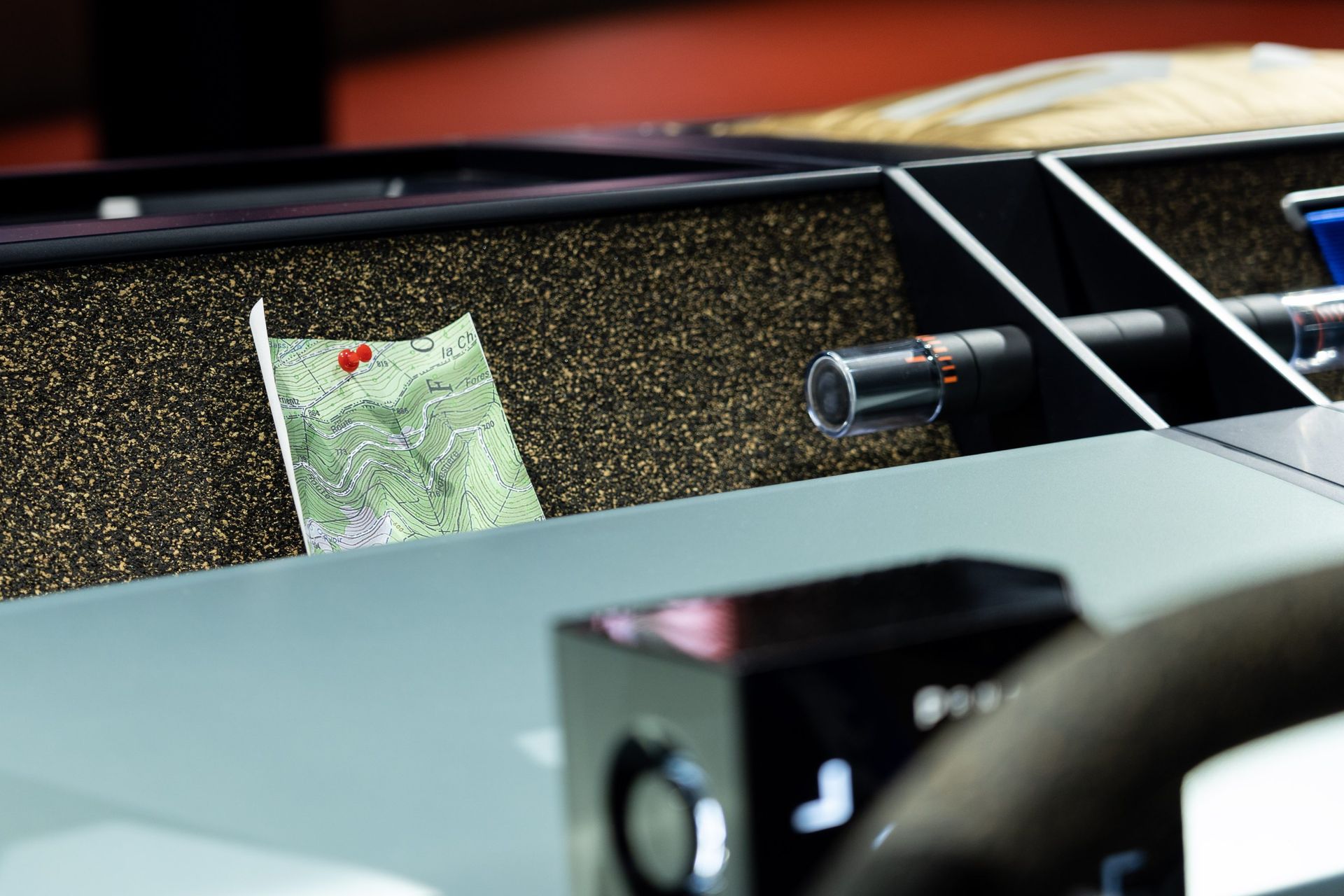 Above all, the Manifesto concept captures a sense of endless possibilities, proving that Dacia is not afraid to go out on a limb.  
INFORMATION
dacia.co.uk (opens in new tab)

link