Until now, Caterham's role in the British motor industry was as cultish outlier, an ultra-volume supplier of driver-focused cars that could be used on the track, as well as dedicated race cars. We've sampled many over the years, from the bare-bones Seven 160 to the ultra-light Super Seven 1600, and always come away hugely impressed by their visceral combination of just the right amount of power, purist steering and utter simplicity. 
Caterham Project V electric sports car concept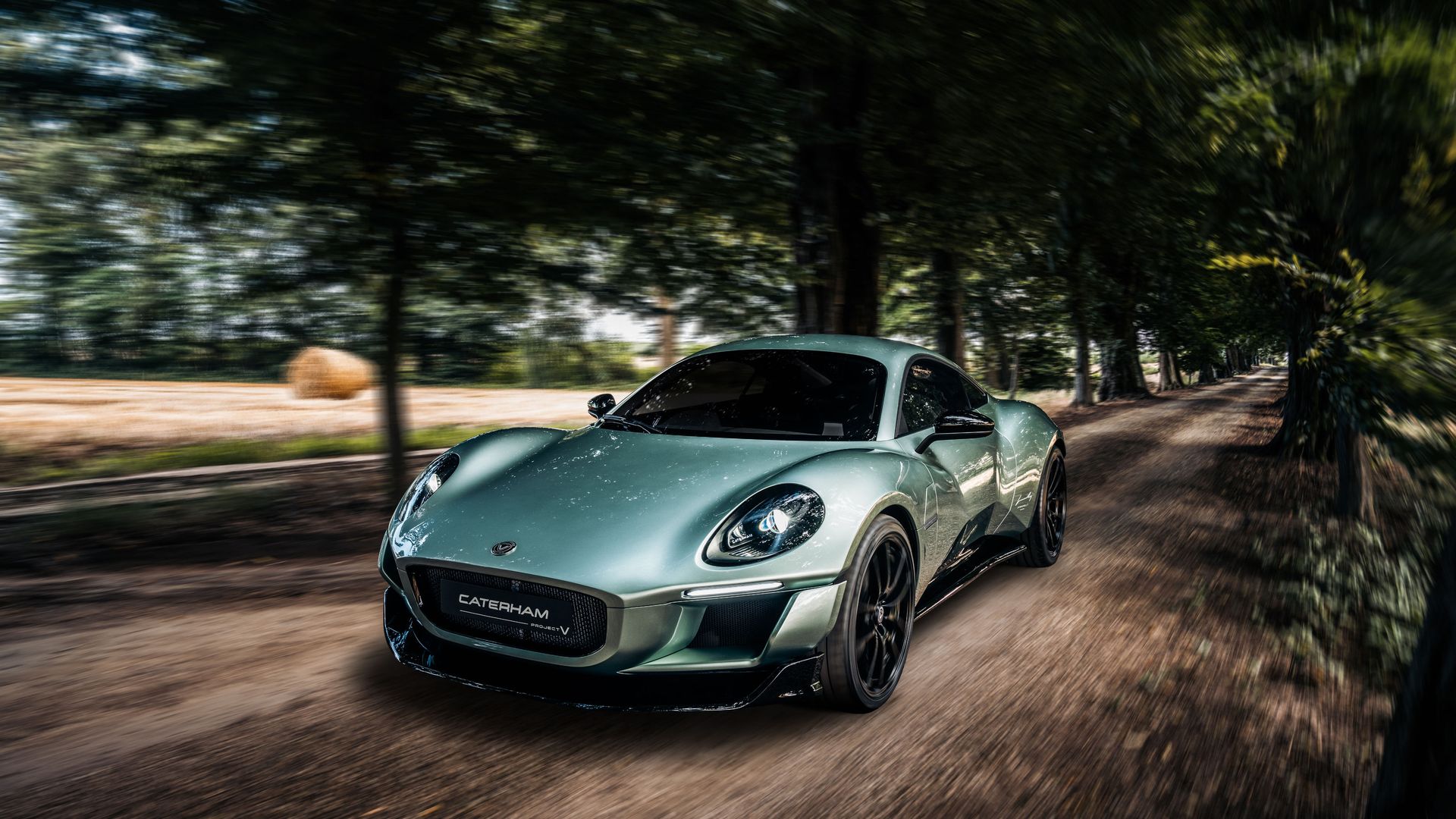 Electrification will change all that. The company is researching the potential of an EV Seven, but it's also hoping to branch out into a more demanding market. The Project V is a strong indication of an electric Caterham sports car from 2026. Shaped by the company's chief designer, Anthony Jannarelly, and built by Italdesign, this concept points the way to a new line of Caterham electric sports cars competing with the likes of Porsche's forthcoming electric 718 and the MG Cyberster in the small – but expanding – pool of mid-price pure electric sports cars.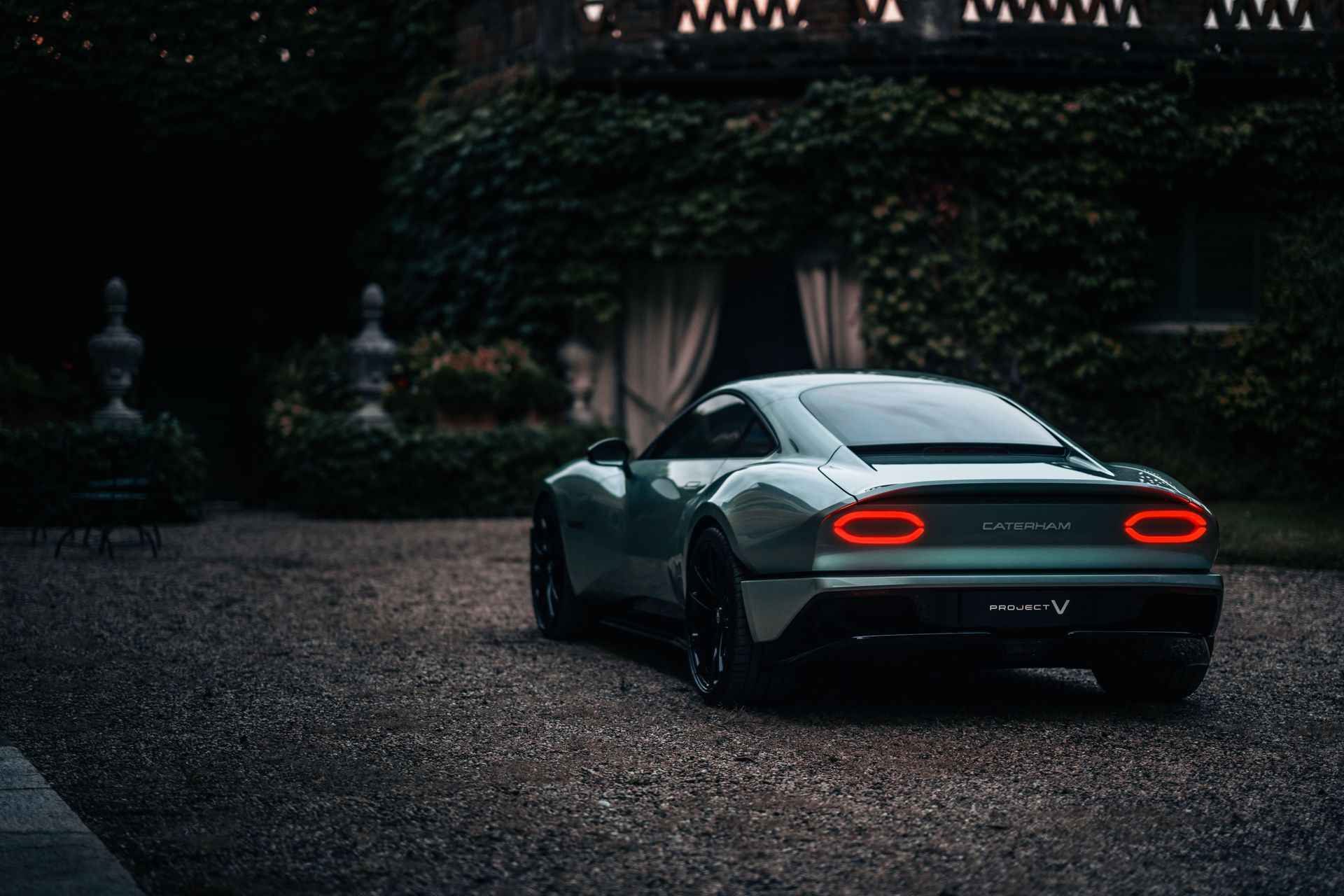 Project V is a crash course in weight saving. Mindful that tech will have evolved between now and the projected launch date, the concept debuts with a relatively small 55kWh battery back. Caterham is hoping for a target range of 400km (249 miles), which feels ambitious today but will probably work out well in 2026. It's also not going all-out on speed and acceleration – a relatively modest top speed of 143mph and a 0-62mph of less than 4.5 seconds is the intention.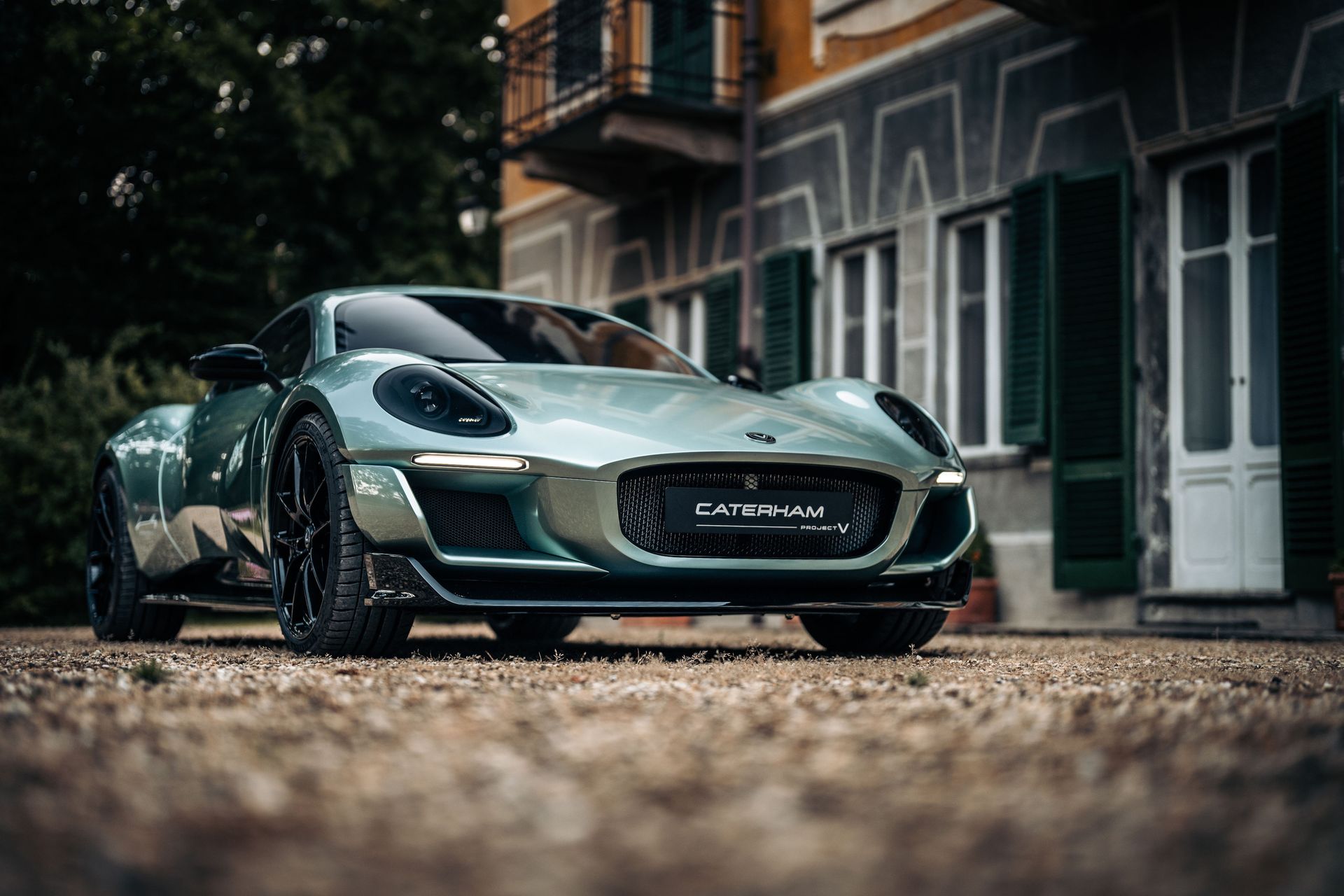 What's more important is how it looks. A radical departure from the open-wheeled, open-cockpit minimalism of the Seven, the Project V is still small (4.2m long) and relatively lightweight, but it features curvaceous bodywork that lands somewhere between the mid-engined delicacy of the original Ferrari Dino and the hypercar stylings of Jaguar's abandoned C-X75 project. Beautiful oval headlights frame a neat front grille (the only proportional hangover from the Seven). The wheel arches are pronounced, pinching in to delineate the passenger compartment, before flaring out around the rear to the kicked-up tail.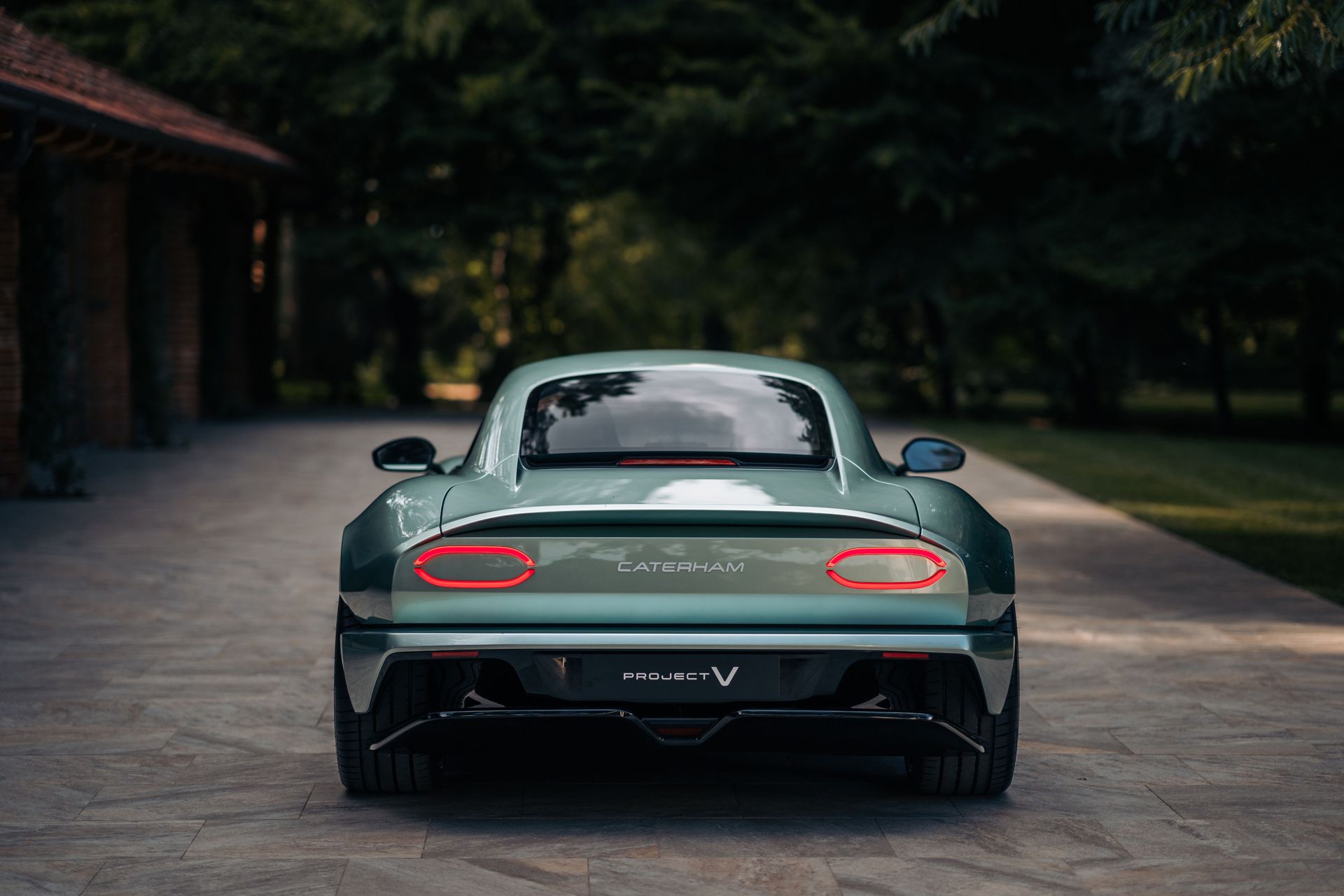 This neatness and precision continues into the interior. The concept showcases a 2+1 layout with a single compact rear seat, but the company suggests that 2+2 will also be possible. The dashboard combines smartphone mirroring, digital dials and a bank of physical switchgear.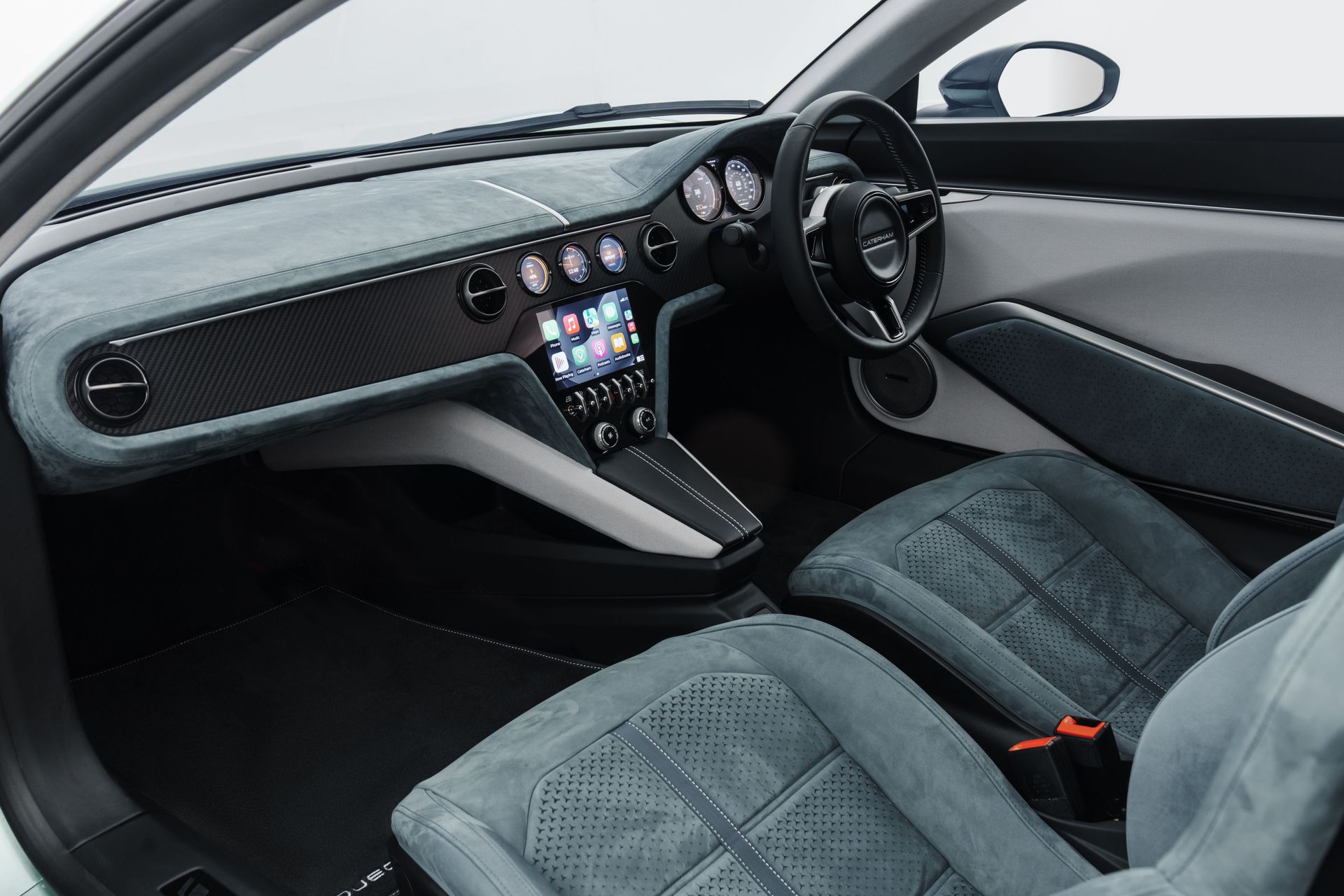 The company's modest design and engineering team hopes to get all this below 1,200kg, thanks to carbon-fibre bodywork and an aluminium composite chassis. Most importantly of all, everything you see here is production-feasible, albeit still a few years away.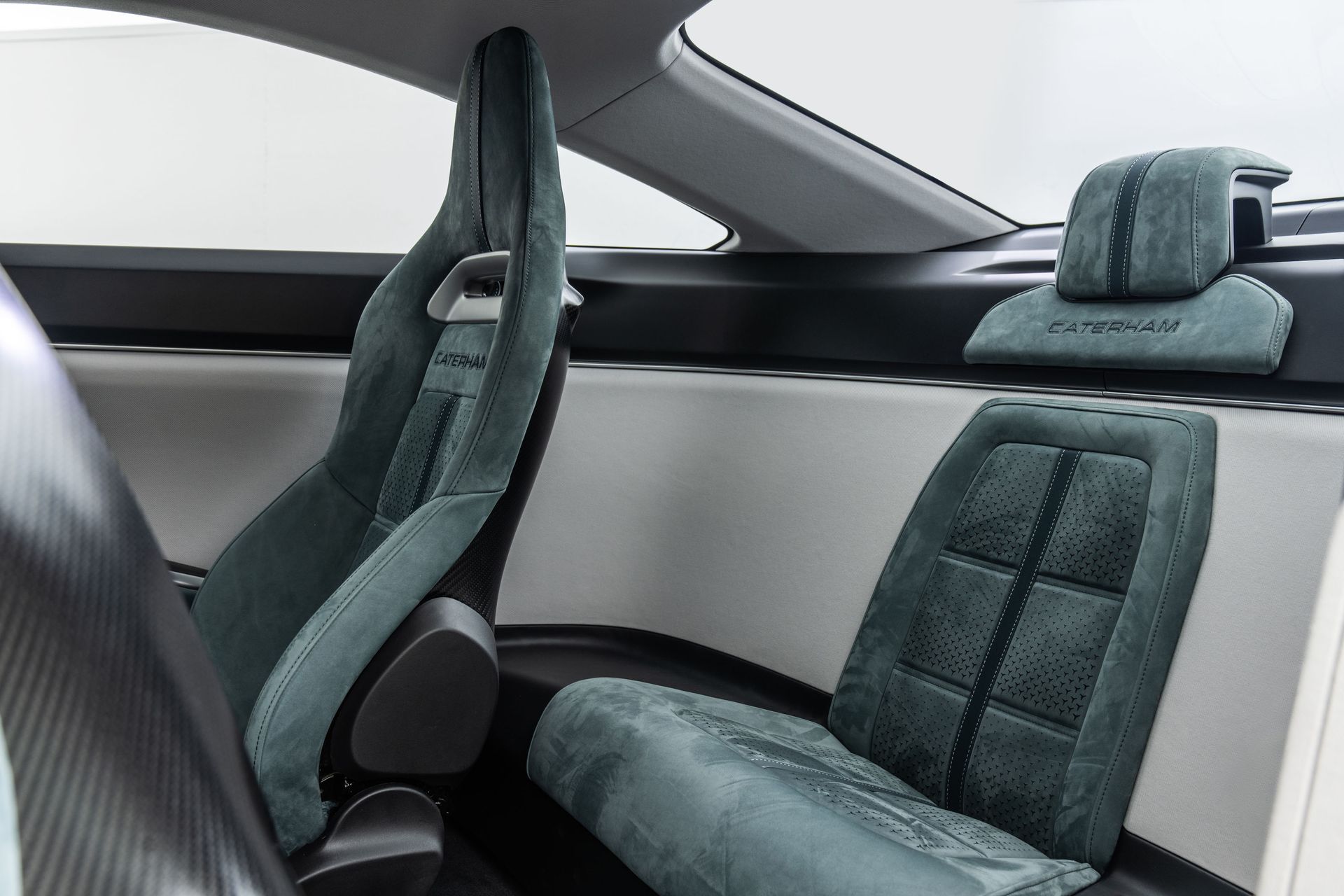 This is Caterham's 50th year (2023 seems to be an anniversary conjunction across the motor industry). The company will keep building the evergreen Seven, available in a dizzying variety of formats and configurations, as well as kits for you to build yourself. In the UK, you can buy the Seven Academy Car, Seven 170, Super Seven 600, Super Seven 2000, Seven 360, Seven 420, Seven 420 Cup and Seven 620, none of which make any concession to comfort or long-distance travel.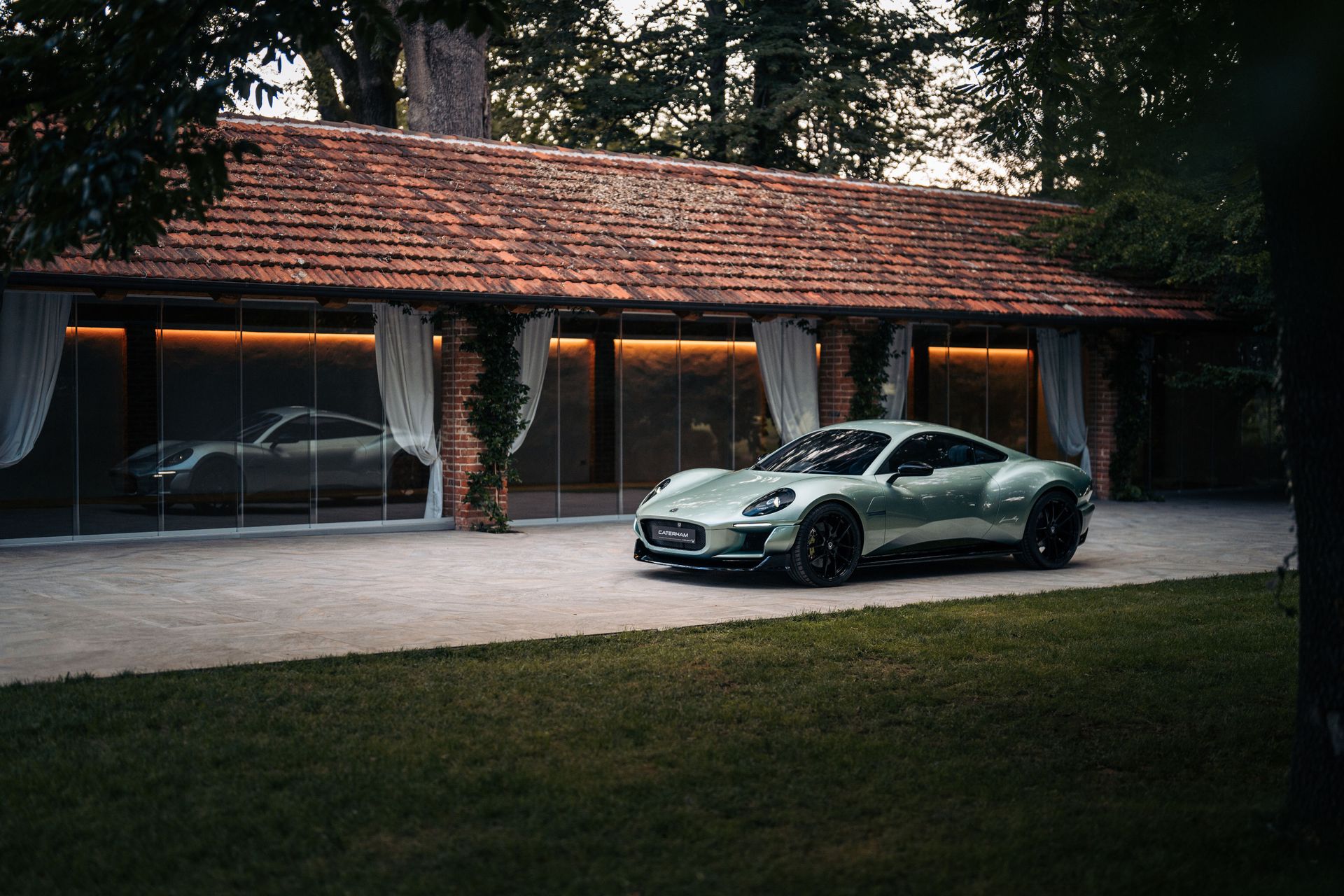 Project V will take the company in a different direction for the first time since the Caterham 21 offered a conventionally bodied sports car back in the 1990s. Interested enthusiasts are encouraged to add Project V to their long-term calendars.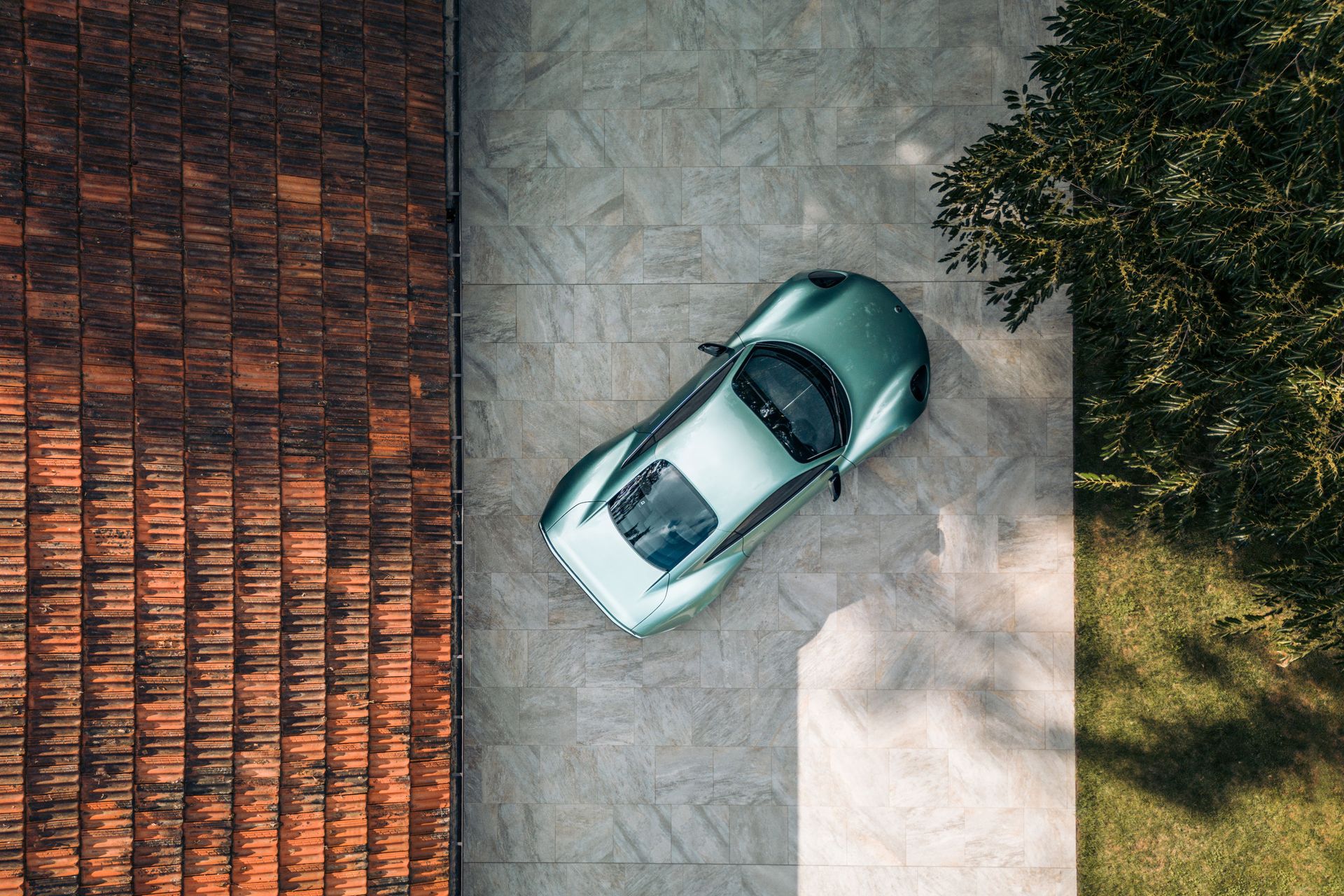 Caterham Project V, concept only, Caterham Cars, CaterhamCars.com

link