Reading the fine print, it turns out instalments to the government won't stop after you drive away from the showroom, either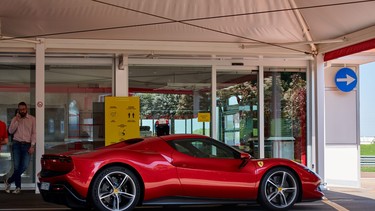 Article content
The passing of the federal budget in July has stirred up plenty of conversation around Canada's upcoming (and retroactive) luxury tax on spendy vehicles. In a nutshell, Daddy Government is introducing a levy on the sale or import of certain vehicles and aircraft priced above $100,000; and certain vessels priced above $250,000.
Article content
We apologize, but this video has failed to load.
Canada's vehicle luxury tax to take effect, also ding buyers for accessories
Back to video
Since we're gearheads around here, it's the vehicle component in which we are most interested. But a close reading of the official documents reveal the application of this tax won't necessarily end after a customer drives away with their shiny new ride.
In terms of the initial hit to yer wallet, the luxury tax will apply to the sale of subject vehicles priced above the $100,000 price threshold, payable at the time the sale is completed. This amount will be equal to the lesser of 10 per cent of its purchase price; or 20 per cent of the difference between its purchase price and the $100k threshold. Set to take effect September 2022, the measure also applies retroactively to sales agreements written after January 1, 2022.
Article content
Recommended from Editorial
9 Premium rides to buy before Canada's luxury-car tax kicks in

Motor Mouth: There's a much better way to subsidize EVs
For example, let's imagine someone buys a new Porsche for $140,000. The luxury tax could be either $14,000 (10 per cent of the price) or $8,000 (20 per cent of the $40,000 spread over the threshold). Since the Tax Man has benevolently decided he will take the lesser of these two calculations, our customer's deal sheet will list $8,000 as the taxation amount to be paid. This has been reported widely and is decently simple enough to understand, even to Bay-Street types who make a living playing with other people's money.
But wait, there's more: a section of this new tax code – listed far down in its description – describes how owners of these snazzy new whips will also be on the hook for so-called improvements to the vehicle. This could include the likes of a stereo system, vehicle wrap, and remote starter (those are the government's examples, not ours).
Article content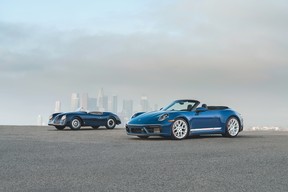 The value of those items will be added to the purchase price and a tax amount calculated using the same formula described above. In other words, if our customer adds a $6,000 wrap to their new Porsche, that amount will be added on top of the purchase price and the tax calculated accordingly. There's a floor of $5,000 for taxing improvements.
Surely that's it, right? Wrong. According to the government doc, there is now an improvement period which stretches out for an entire year after the vehicle is purchased. Rather than explain it in our own words, we will quote directly from the taxation playbook, using our Porsche customer as an example of how much will be owed on so-called improvements.
On September 22, 2022, a registered vendor sells a subject vehicle priced over $100,000 to a purchaser. The luxury tax applies to the subject vehicle at the time the sale is completed. During the improvement period between September 22, 2022, and September 22, 2023, the purchaser hires three service providers to install the following improvements on the subject vehicle: performance tires, an infotainment system, and an upgraded exhaust system. The total price of the improvements is $5,000. The purchaser is liable for the luxury tax on improvements made to the subject vehicle. The luxury tax will be payable on September 23, 2023.
How this will be policed remains unclear. Will there be a new arm of the RCMP formed, perhaps the Doing Improvements Careful Knowledge division? Are investigators going to be dispatched to every speed shop and aftermarket house in Canada to cross-reference and audit their sales with purchases of high-end cars? Will Trudeau himself visit your home and peel the wrap off yer Ferrari if you don't pay up? The mind reels.
We'll be reaching out to our MP for answers to these questions and more. Stay tuned.
link