When the Volkswagen ID.Buzz finally arrived, it was clear that VW had spent plenty of time finessing the details. While the brand's other ID models have been criticised for wayward software and less than inspiring styling, the ID.Buzz had a lot to live up to.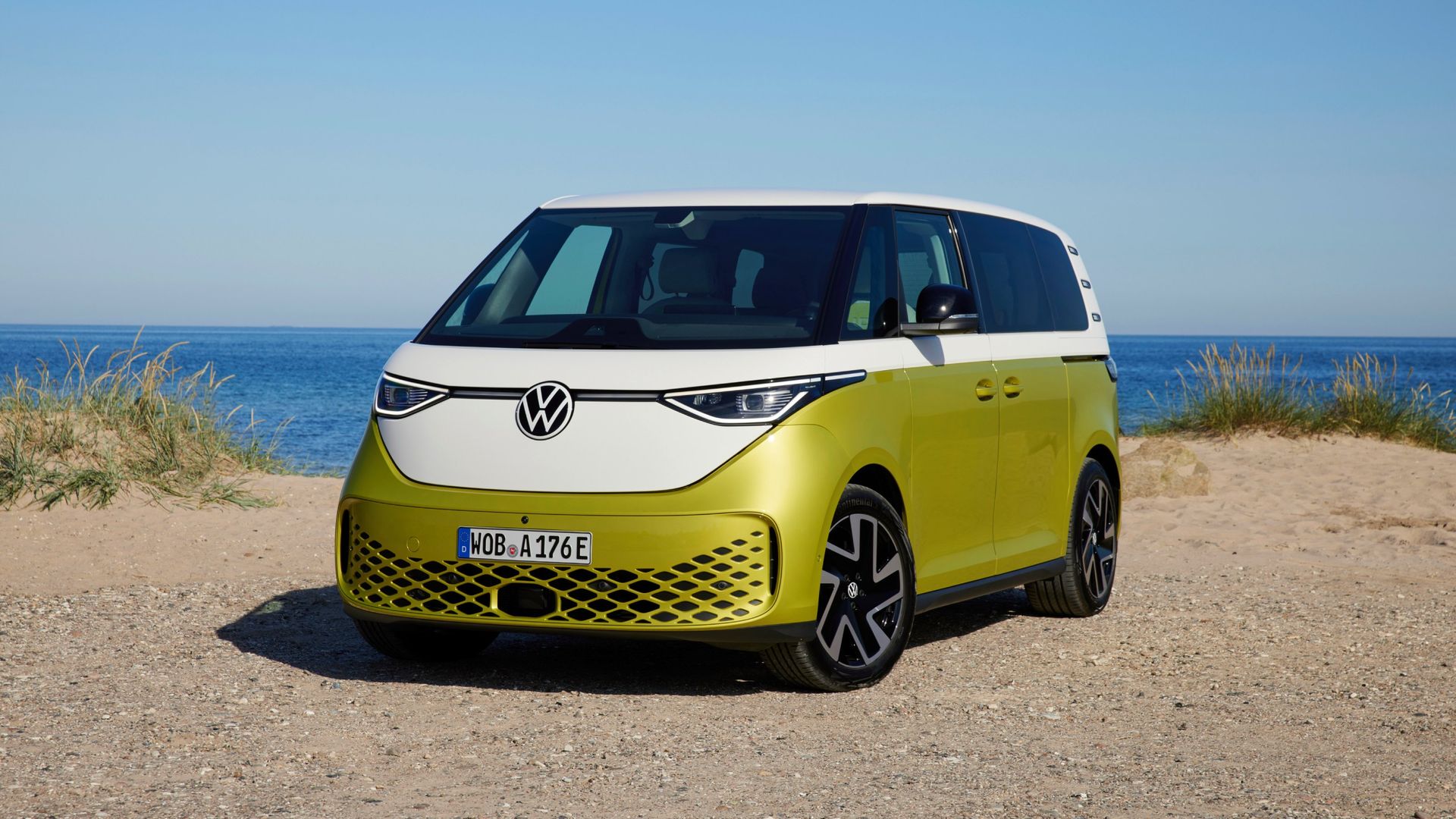 The spirit of Volkswagens past hangs heavy over the ID.Buzz. It's not just in the retro two-tone paintwork, but in the scope of the whole endeavour; a van-like vehicle that can be adapted into an almost infinite variety of uses, just like the original Type 2.
Ironically, it's taken until now for an EV platform to provide this potential flexibility at consumer level, rather than simply being a simple way for auto giants to spread the cost by sharing components across fleets and brands.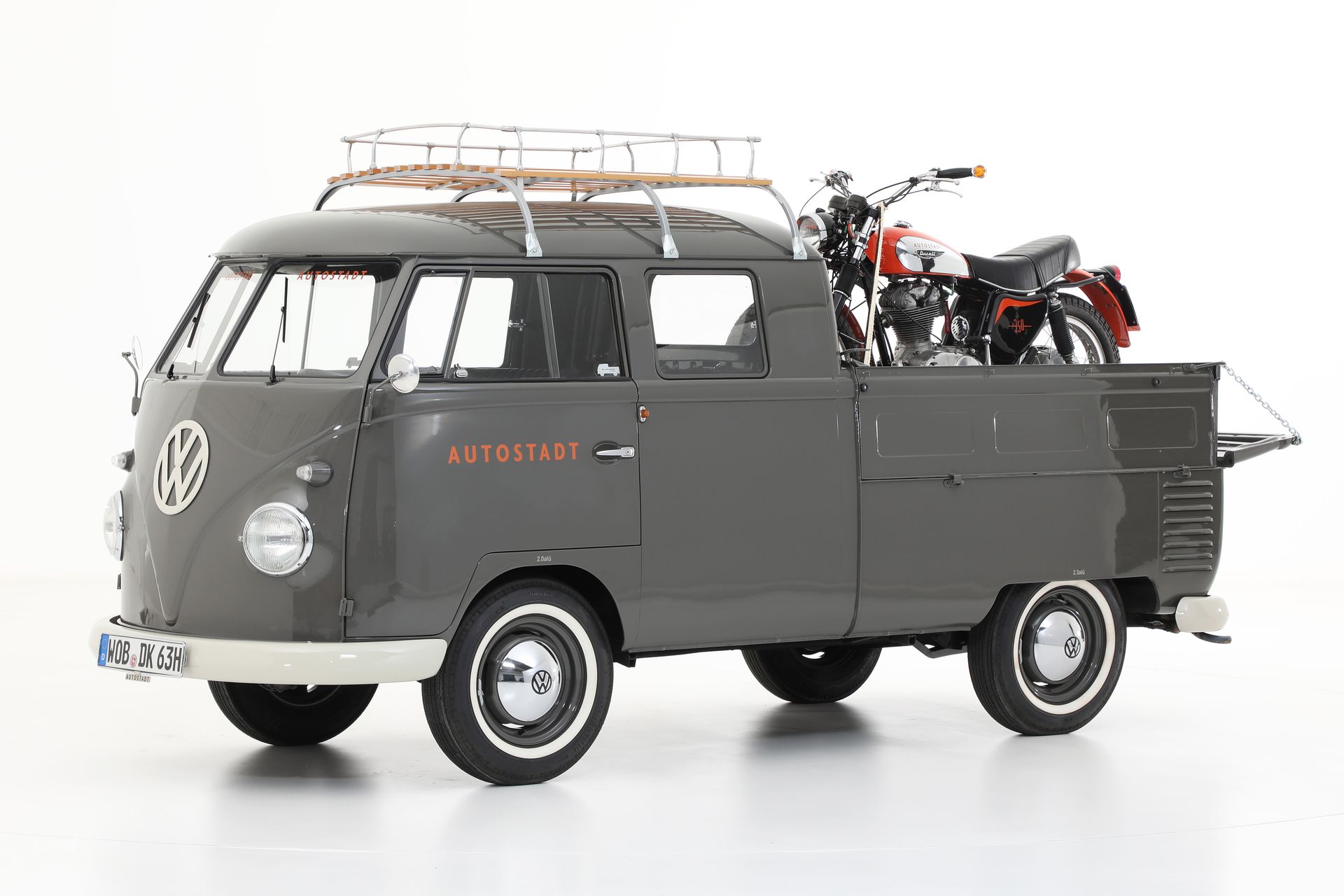 The ID.Buzz isn't alone. Mercedes has electrified its Viano model to create the EQV, while Vauxhall has the Vivaro Life Electric. However, both of these models share platforms with ICE equivalents, albeit a purely commercial one in the Vivaro's case. VW's advantage is a clean-sheet design, as well as a fertile tranche of good feelings left over from the collective cultural memory of VW's Type 2 bus and its descendants. 
Volkswagen ID.Buzz reviewed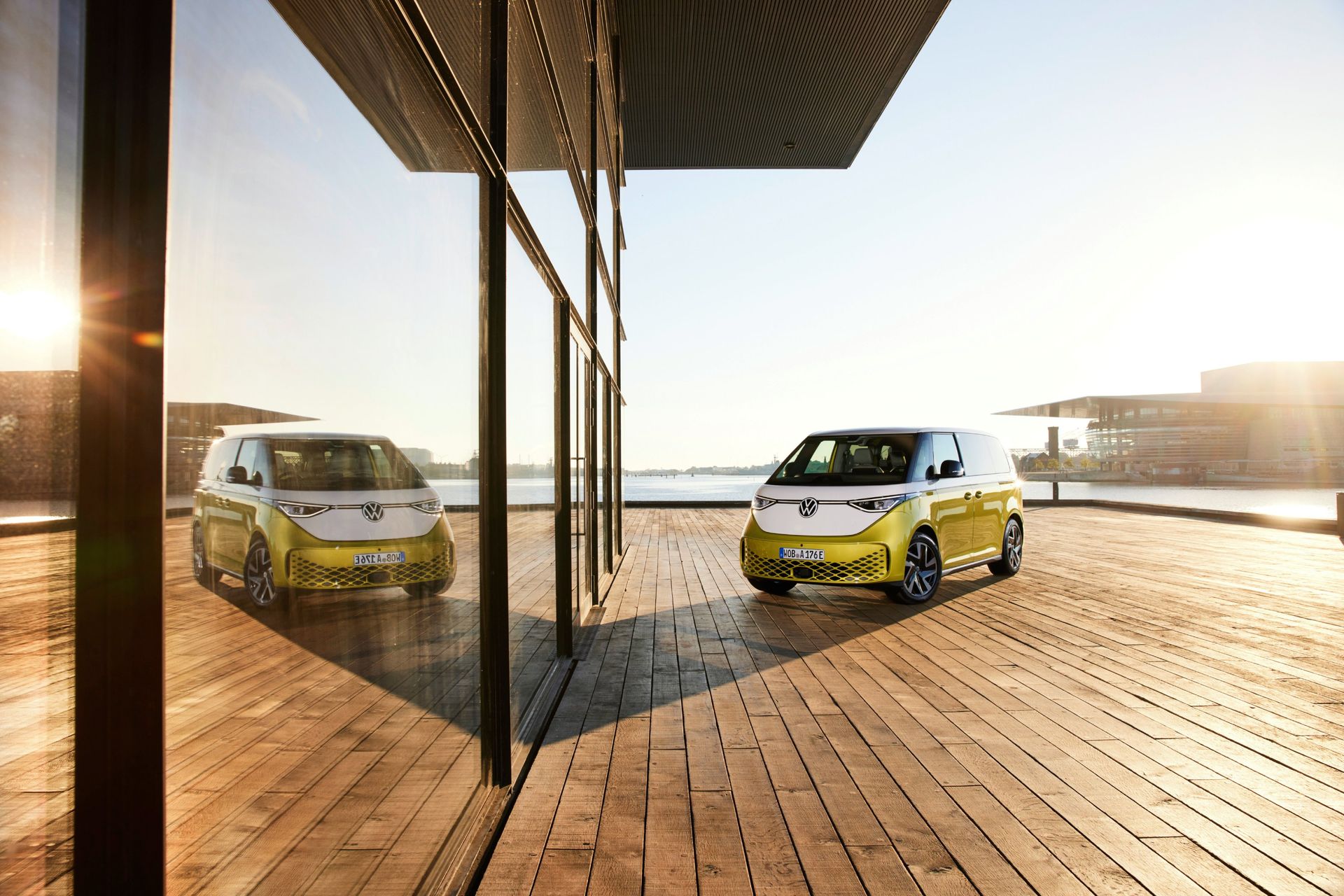 So does the Buzz rekindle this passion? Although long-wheel base passenger variants haven't yet arrived, there's already an ID.Buzz Cargo for those who want to forgo seats for goods, as well as two basic trim levels for the passenger model, the Life and the Style (the latter gives you that all-important layered paint job).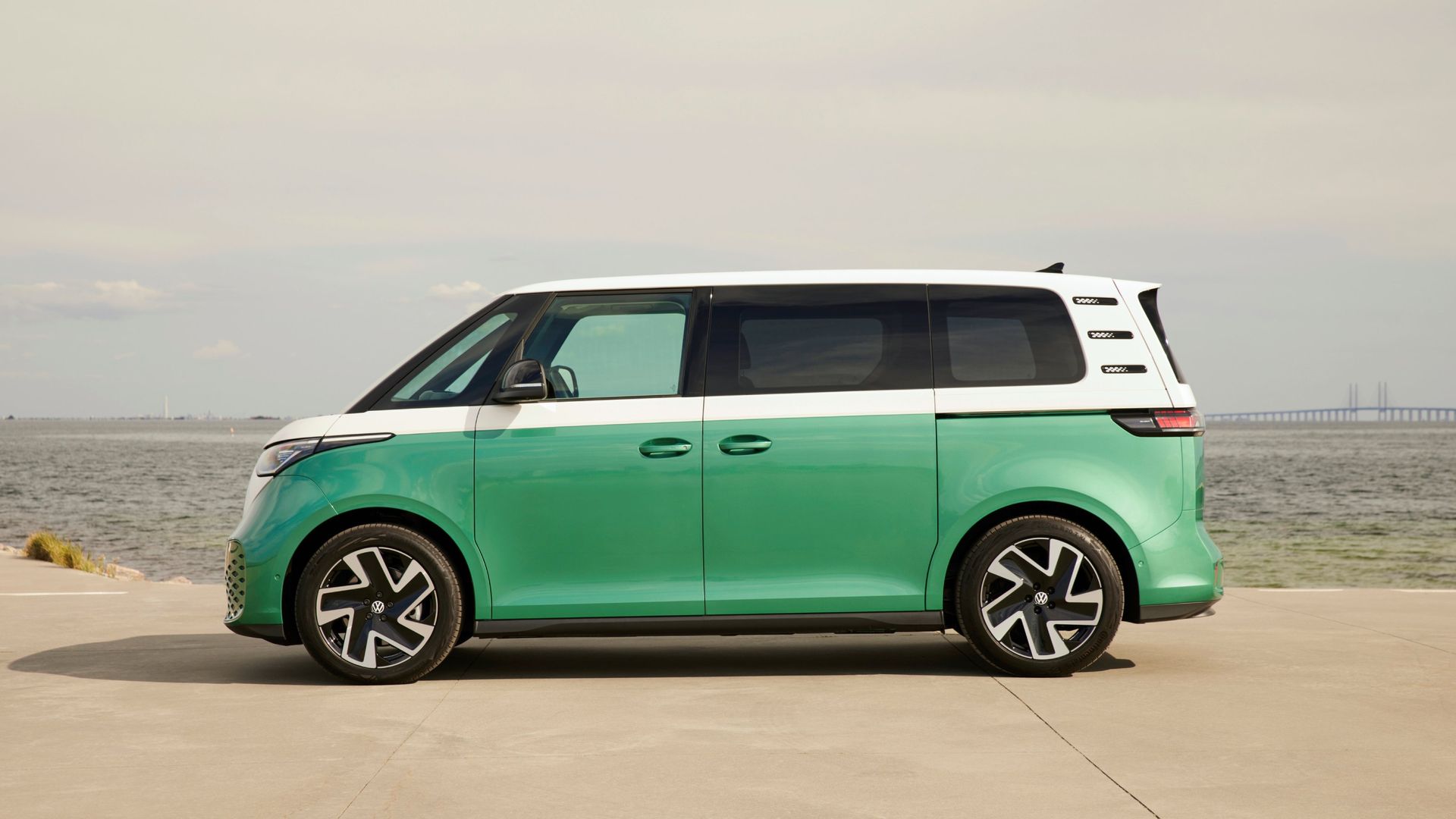 There'll soon be a seven-seater variant, as well as a long-awaited camper version, a modern version of the cult 1950s and 1960s model and an electric rival to VW's own California series. It's not hard to imagine a pick-up variant, or an ice cream van or any number of other applications where profile is just as important as performance.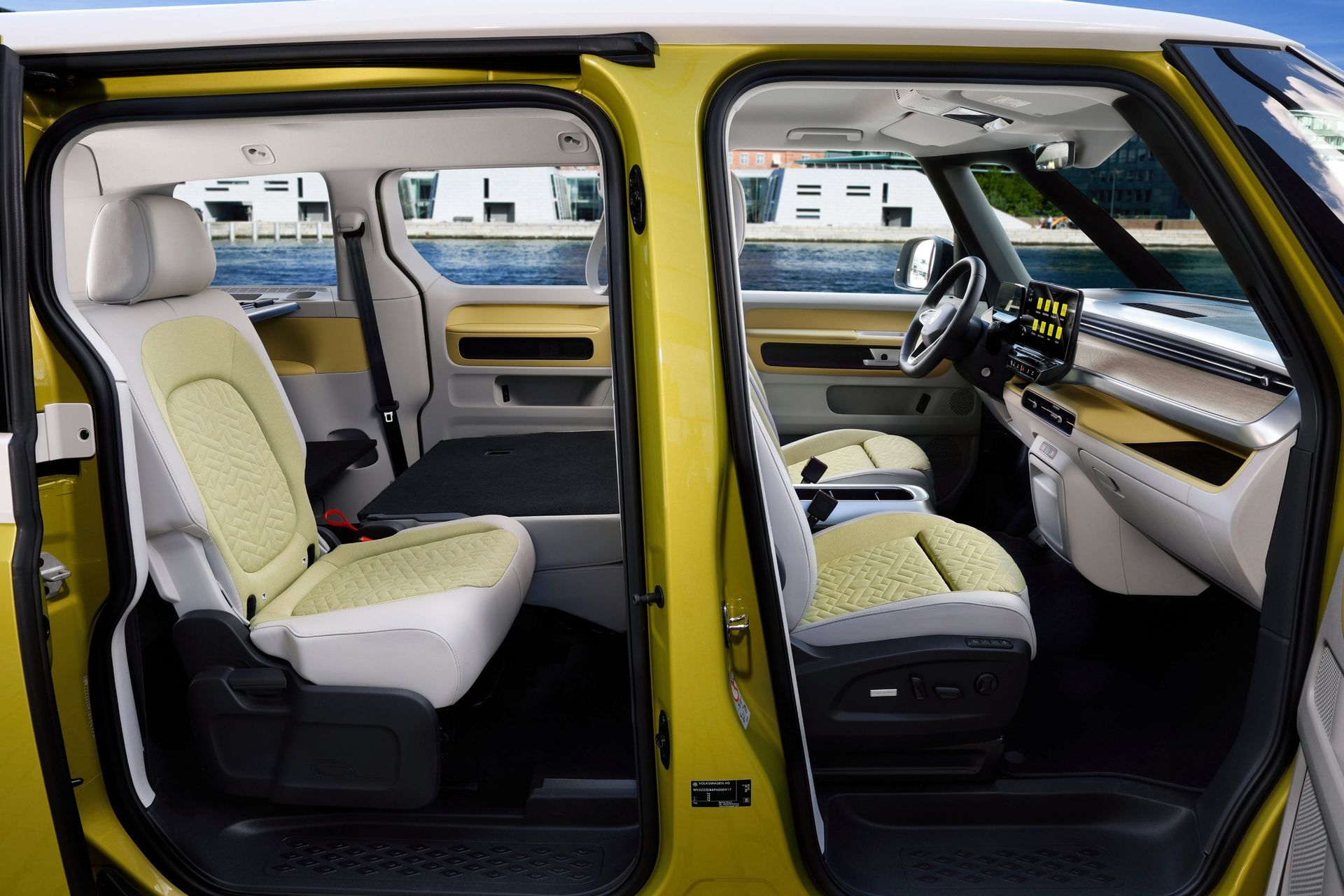 Not that the ID.Buzz is a slouch. With an official range of 258 miles (so just over 200 in real world use), it's not quite as long-legged as more conventionally shaped rivals, but it easily sees off the other EV vans. Tuned for range and relatability, not out-and-out performance, the seating position is upright and far-sighted. Although you don't quite sit above the front axle as in the vans of old, this is still very much a 'cab forward' design, and a good example of how an EV platform can easily adapt to a different body shape.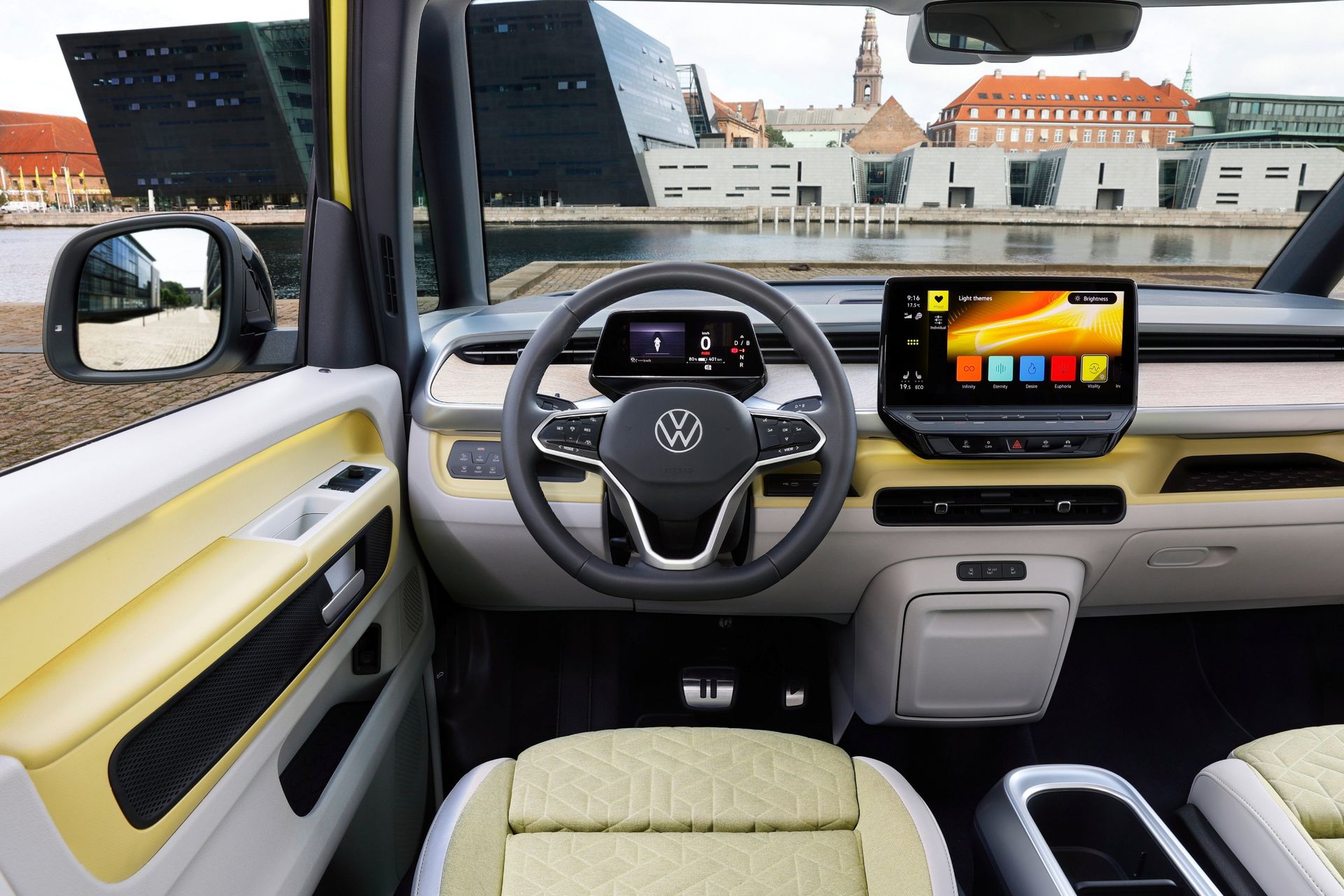 The cabin is well equipped, with oddment drawers, shelves and pockets providing ample storage space. The flat floor also opens up the internal space, while the rear bench folds perfectly flat with the dual level cargo deck, creating a generous double-bed sized space.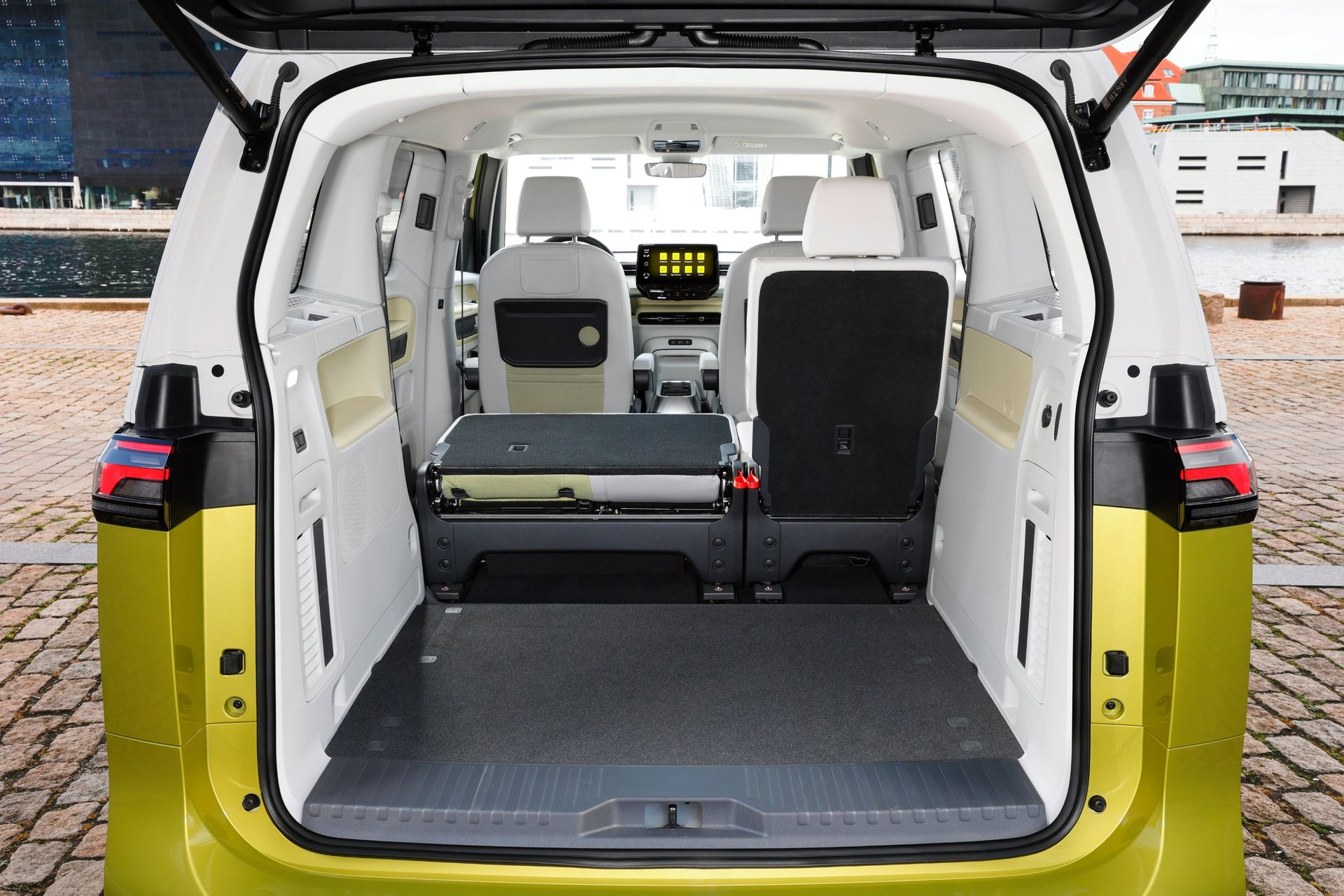 Aftermarket accessories are springing up, including items like Quququ's BusBox-4, a compact folding mini-camper with stove, water supply and folding bed. Other innovations include German specialist ABT's bespoke solar roof panels, which are design to top up the battery and provide power to onboard equipment. There's also talk of allowing the Buzz to act as a standalone home power supply (something Hyundai's Ioniq 5 can already do, amongst others).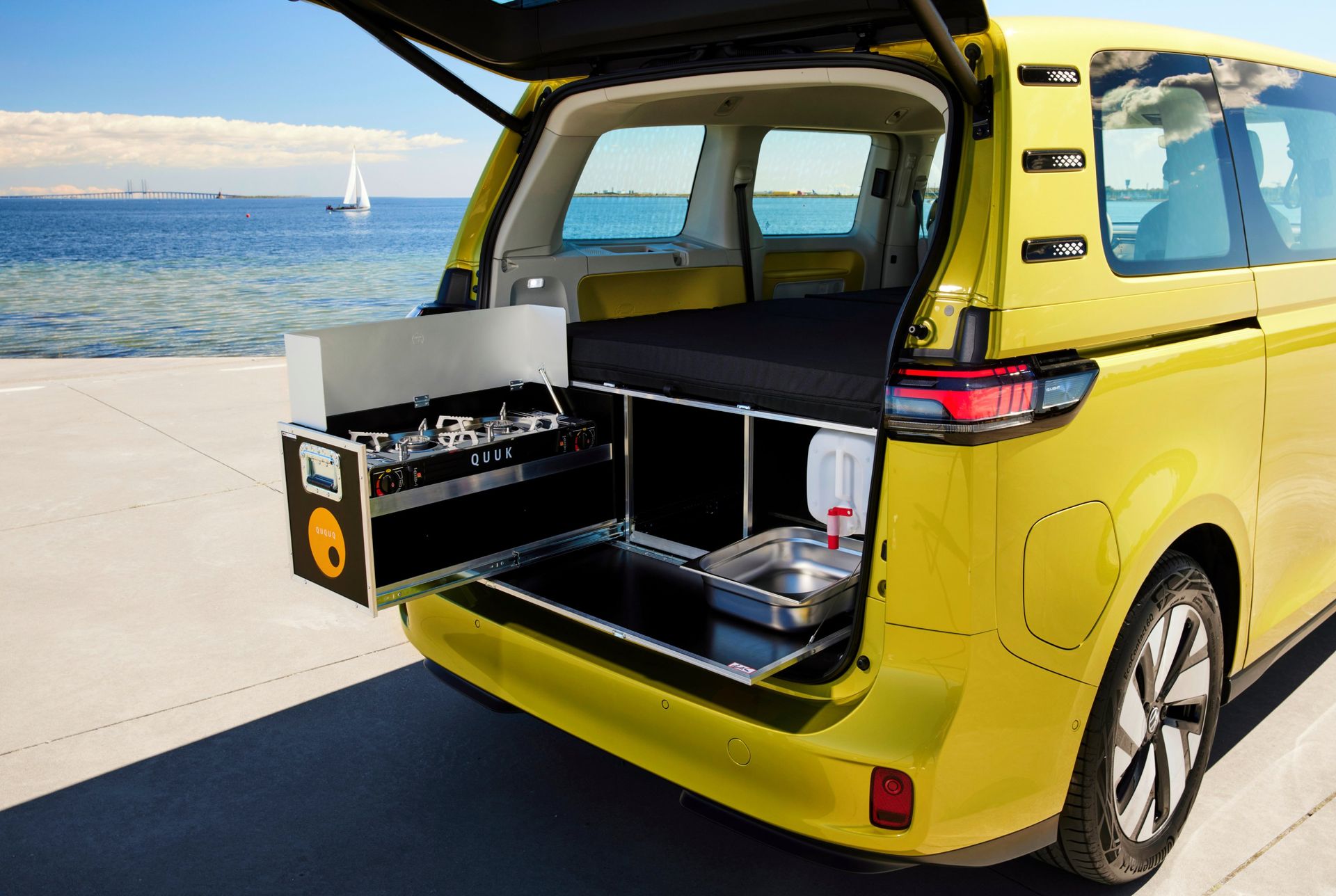 What the ID.Buzz gets right is the blend of form and function. It's that rarest of cars that attracts attention for its looks yet is also 100 per cent, undeniably practical. 
The low-slung battery pack dispels any lingering memories of top-heavy vans and campers, providing solidity on the road, even in heavy winds, and the Buzz can also pick up speed with aplomb, another entirely un-van-like characteristic.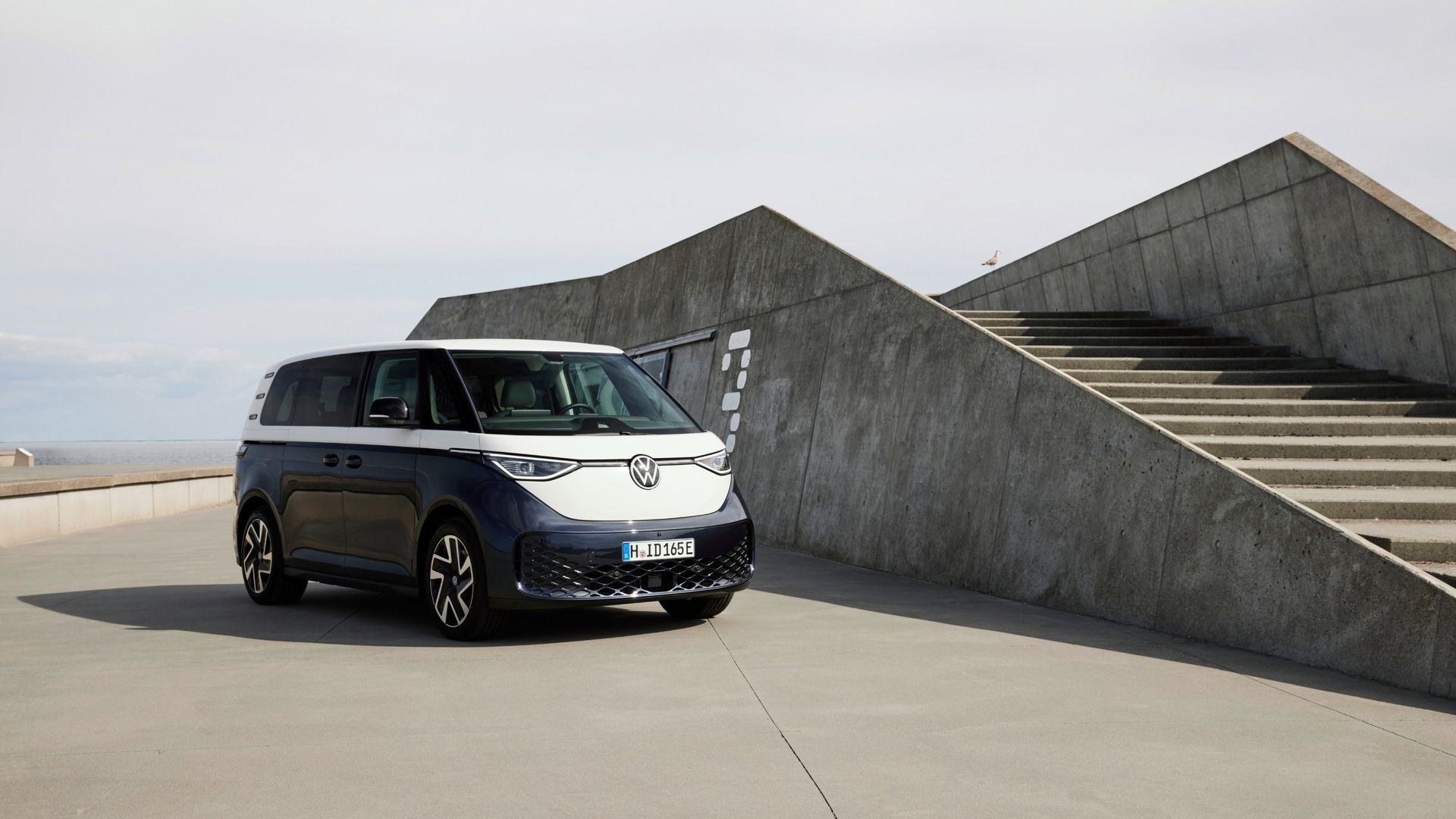 Other car makers must be looking jealously at how well VW has leveraged its heritage without compromising the forward-thinking modernity of a pure EV. As a result, VW hasn't just remade an icon, it's also built one of the first electric cars with guaranteed future classic status. It took a while to get here, but the ID.Buzz represents mission accomplished.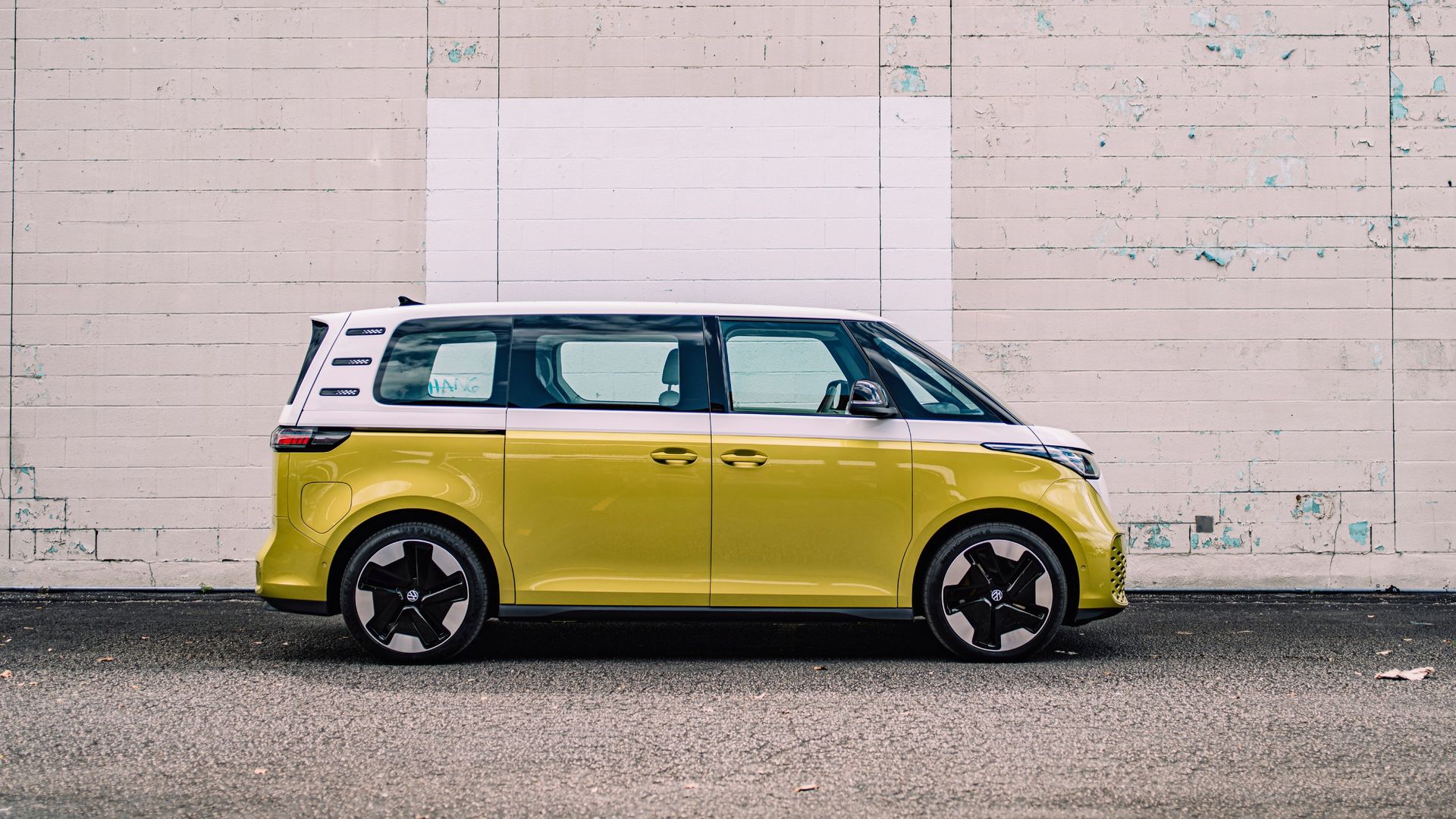 Volkswagen ID.Buzz, from £58,915 (ID.Buzz Life), £63,715 (ID.Buzz Style), Volkswagen.co.uk

link